13 Romantic Things to do on Your Honeymoon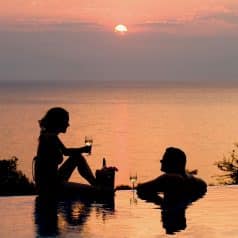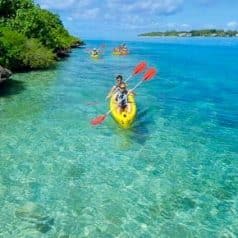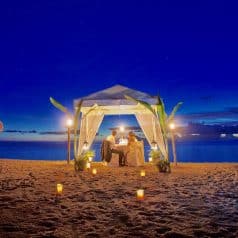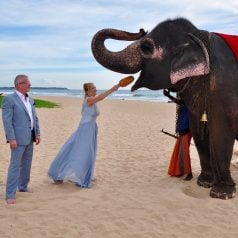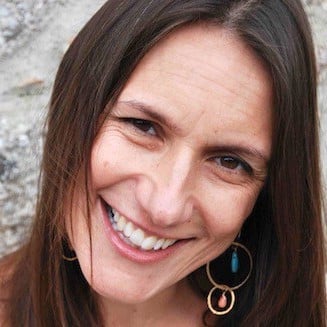 By Jane Anderson, Editor
Your honeymoon isn't just another holiday, it's a special occasion that will create memories to last a lifetime. So don't just plan a holiday like any other. Take time to create unique romantic experiences that will bring you closer as a couple and generate memories that will endure the years ahead.
Here are 12 romantic things to do on your honeymoon. It's all about planning!
Talk to the hotel before you arrive
If you book with a tour operator, let them know you are on honeymoon. If you book direct with a hotel, do the same and open an email conversation, letting them know how excited you are – and that you'll be sharing the experience on social media. You may get a free room upgrade, a bottle of bubbly on arrival or at least a bowl of fruit or bunch of flowers. See the best honeymoon hotels with private pools.
Agree phone rules with your partner
Is your partner ever fixated on their phone and you don't feel they are paying attention to you? You DON'T want that to happen on honeymoon. Even if you both spend a lot of time on your smartphones, this is a time to put them away. Agree on the rules: perhaps you allow them at certain times of day, or ban them at mealtimes. If one of you has to work (really?!) agree on what time of day this is allowed.
Take a camera
A good way to remove the temptation of going on your phone is to take photos with a camera. If you have a LOT of will power, you could use your phone on Airplane Mode, but good luck with that!
Tie the knot
In the Caribbean, Sandals Resorts offers free weddings when you book three nights or more, and a range of additional treats if you stay for seven nights or more, or book more rooms. See more details and find out more about getting married abroad.
No plans for the first 48 hours
Don't try to pack in too much at the beginning of your honeymoon. Even if you both love adventure and activities, you may underestimate how exhausted you are by the wedding arrangements and the celebration itself. Take a few days to relax, do nothing, with no agenda. This is particularly easy in the Indian Ocean.
See the sunrise
Set your alarm at least once to see the sunrise. Find out the exact time of day, wrap up warm and get outside at least 20 minutes beforehand. This works best in the Caribbean where the time difference means you will probably be waking up early. If you have a room facing the sea, try turning off the air-con and opening the windows at night to get the sound of the waves (check for insects first and make sure you are both happy with this idea!). Find the best honeymoons in the Caribbean.
Lose the TV?
Do you ever check into a hotel with your partner and one of you immediately switches on the TV to find BBC World or Sky Sports? Romantic it ain't. So consider asking the hotel to remove the TV altogether and perhaps replace it with a music player that syncs with your phone.
Make a fuss
Most hotels are used to dealing with fussy guests, so even if that's not usually your style, this is the time to test the resources of the front desk. Don't be afraid to ask for extra pillows, a change of sheets, more toiletries, a second hair dryer, whatever you want. You'll rarely get push-back. Hotels are in the business of making you happy.
Arrange romantic surprises
Do you like the idea of a candlelit dinner on the beach, or a glass of champagne at sunset? How about a couples massage or a bath strewn with rose petals? These things don't just happen spontaneously, they need planning. So speak with the hotel before you arrive about what they can offer. If you're paying for these extras, hotels are more likely to treat you to a room upgrade. And if you're concerned about the costs, ask wedding guests to pay for honeymoon treats. Find 15 ways to make your honeymoon more romantic.
Change some habits
Like most couples, if you've been together for while, you'll have fallen into habits. Try changing a few for the fun of it – sleep on the "wrong" side of the bed, take a bath (together) instead of a shower, order food you've never tried before.
Learn something new together
How about taking a scuba diving course together, or learning stand-up paddle boarding? Make sure it's something that is new to both of you. Don't take tennis lessons if one of you is a total beginner and the other plays at club level. See my pick of the best active and sporty honeymoons.
Create special memories
Consciously try to create new special memories. If you're staying on a beach, you could go for walk looking for fossils or shells – even a rock or a piece of bleached coral could become a special souvenir. Find a new cocktail you both enjoy and get the recipe from the barman so you can make it at home on date nights. Discover or take some new music you will both enjoy and always associate with your honeymoon.
Brave the storms
If you have a bad weather day – it does happen a lot in the tropics – turn it into a special experience. A tropical thunderstorm with lightning can be a beautiful thing to witness together. Try a honeymoon in the Maldives.
What kind of honeymooner are you?
Take our quick interactive quiz to get personalised recommendations.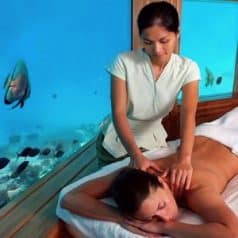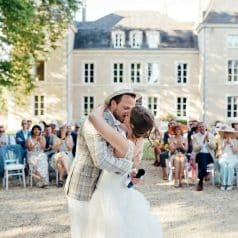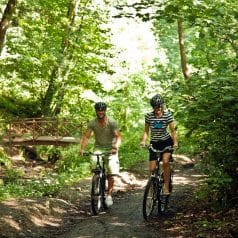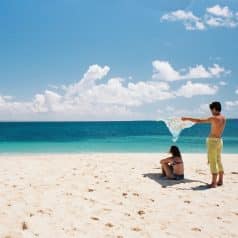 Last updated: 16 August 2021