Active and Sporty Honeymoons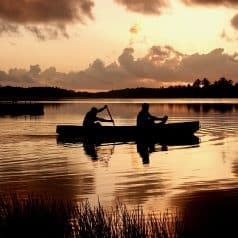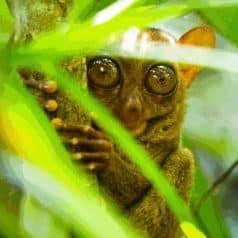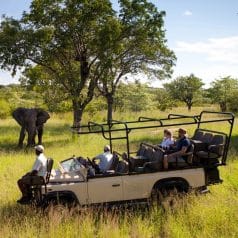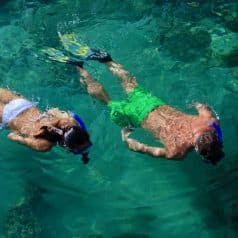 In our fast-paced, pushing-the-boundaries world, it's no surprise that more and more couples are opting for active honeymoons. Nothing appears off limits, whether it's trekking the foothills of the Himalayas or surfing in Costa Rica.
And adventure no longer means slumming it – unless you want to. There are plenty of five-star ways to enjoy a cycling honeymoon or a safari. And nor does your activity have to engulf your honeymoon. It could be one just one of the many highlights amongst the sunbathing, sightseeing and pampering. And of course everyone knows that shared activities make for a long and happy marriage. Here are my top recommendations for active honeymoons.
Surfing
If you're both into surfing (I wouldn't recommend this if you're beginners as learning can be arduous), then head to Costa Rica, a tried and tested surf spot.
Kite surfing
Where better place to kite surf than in a millionaire's playground. Necker Island hosts the BVI Kite Jam annually, and is all geared up to get your adrenaline going. At a lower budget, you can go kite surfing in Tenerife and on Egypt's Red Sea.
Scuba diving
If you're a novice, do your PADI certification at home before your honeymoon and then head to one of the world's best hotspots for mind-blowing diving. I recommend the Maldives and the Great Barrier Reef. The Maldives are also home to some of the world's most romantic resorts including Niyama.
Mountain biking
There are many parts of the world where you can mountain bike together, but the foothills of the Atlas Mountains has to be one of the most spectacular. Make the experience all the more sublime with a stay at Kasbah Tamadot.
Walking
A romantic walking honeymoon in the Lake District is a no brainer as any Wordsworth fan would tell you. Combine with a stay at the beautiful Gilpin Lodge where you can soothe tired limbs in the hot tub by the lake, glass of champers in hand. Or head all the way to Chile for spectacular hikes in wildly contrasting landscapes – try this superb 12-night Classic Chile honeymoon.
Hot air balloon rides
Morocco is a great place to dip in and out of activities as diverse as camel trekking and hot air balloon rides just for two. Combine a stay in a sexy riad in Marrakech with this spectacular desert camp.

Whale watching and hot springs
There's no getting away from adventure when you visit a dramatic country like Iceland. This is a land of hot springs, whale watching, geysers, and star gazing, not to mention mountains to climb and glaciers and volcanoes to explore. In summer, I recommend an Iceland fly-drive.
Safari
An African safari honeymoon is one of the most active and rewarding honeymoons you can take. Those early morning game drives, and thrilling walks make for a rich experience. And you can always fly and flop on the beach afterwards. See my full selection of the best safari honeymoons.
Climb a volcano and meet an orang-utan
A tour of Indonesia throws up the possibility of memorable activities cycling around the rice paddies, trekking the Merapi volcano and sharing some one on one time with the orang-utans at the Tanjung Putting National Park.
Glacier climbing and horse riding
Step up the pace with an active honeymoon to Argentina where tango lessons, glacier climbing and horse-riding are all de rigeur!
Husky sledding and ice fishing
The Arctic is a superb winter playground for active newlyweds. Stay in a glass igloo and marvel at the Northern Lights, or chill out in a luxury teepee after a day's husky sledding or ice fishing. Or try your hand at cross-country skiing and snowshoeing. This a range of Northern Lights honeymoons and this thrilling adventure honeymoon in the Arctic.
Climb the Pitons
This one off, iconic adventure in St Lucia is sure to provide lasting honeymoon memories and awesome photos. The Pitons rise out of the south of the island, and the surrounding region is great for mountain biking through the rainforest and zip wiring. Head back for some well earned pampering at Anse Chastanet.
Walking and whale watching
If you thought Madeira was for sedentary oldies, think again. This Portuguese island attracts its fair share of adrenalin junkies looking for extreme sports such as canyoning. Or for a gentler activity, try its classic Levada walks and whale watching.
Camel riding and dune bashing
Oman is an Arabian adventure waiting to happen with its exotic desert-based activities such as camel riding, dune bashing and camping under the stars.
Last updated: 29 November 2021