All-inclusive Honeymoons in the Indian Ocean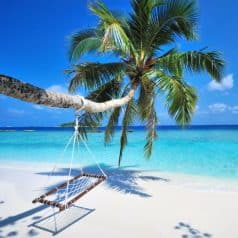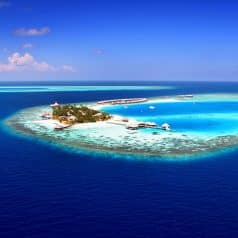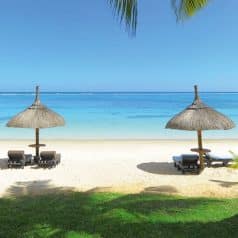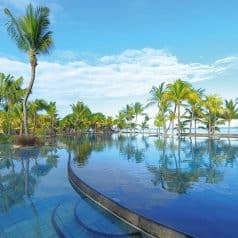 By Kate Lee
World class beaches, remote islands and fabulous hotels make the Indian Ocean a fabulous destination for honeymooners. Many resorts offer all-inclusive packages as an option and they can be superb value for money. Here is our round up the best of the all-inclusive resorts for newlyweds.
All-inclusive Seychelles honeymoons
For barefoot luxe, try the Seychelles. Expect dreamy talcum powder beaches and coconut palms. These islands are a great option if you enjoy wildlife watching.
The ultimate all-inclusive honeymoon is North Island. There are only 11 beautiful handmade villas on this award-winning and exclusive private island. Each contains a cinema, private plunge pool and personal butler. All food and drink is included, and menus are individually prepared depending on your preferences. Spend time lazing in the 45m pool with views or go hiking through the jungle interior.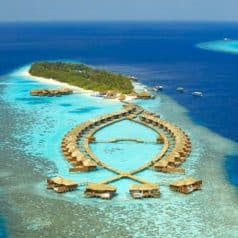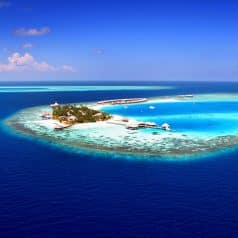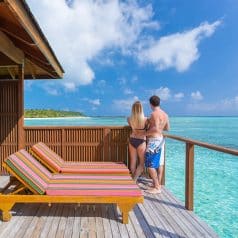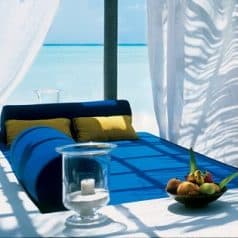 All-inclusive Maldives honeymoons
Pristine coral reefs and turquoise waters packed with sea life make the Maldives one of the best places in the world to go diving and snorkelling. It makes sense to go all-inclusive in the Maldives as there is only one resort per island. However, there are a range of different resorts to suit all budgets.
Go five star for total extravagance. Intimate JA Manafaru is a small 35-acre island, with classy villas with private infinity pools.
All-inclusive Maldives honeymoons on a budget
Meeru Island has wooden chalets with enchanting semi-open bathrooms. Some have a Jacuzzi and sit above the idyllic lagoon. Couples can enjoy treatments at an overwater, award winning spa.
Kuredu is a lively large resort with a range of restaurants, bars and accommodation. The reef is particularly good here so Kuredu is a fabulous choice if you enjoy diving.
Some resorts offer all-inclusive upgrade with perks such as fine dining, diving trips, premium alcohol, frothy coffee, trips, spa treatments and candlelit dinners on the beach.
All-inclusive Sri Lanka
Many honeymooners combine a trip to the Maldives with Sri Lanka because they are so close together, yet offer very different experiences.
Barefoot Traveller has a popular two-week twin-centre honeymoon which costs from £3,225 per person, including half-board in Sri Lanka, B&B in the Maldives, all flights, transfers and sightseeing.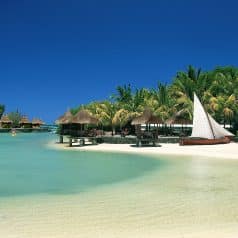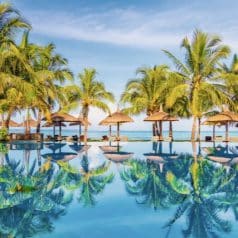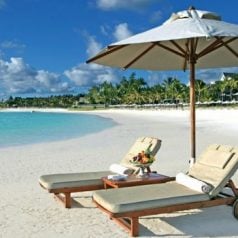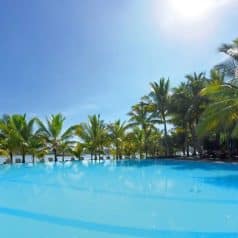 All-inclusive Mauritius honeymoons
Mauritius has jungles, mountains, great watersports and an upbeat cultural scene as well as picture-perfect beaches and colourful coral.
Mauritius scores high on five-star luxe beachside resorts. Beachcomber Tours has four all-inclusive resorts in Mauritius: Shandrani, Victoria, Cannonier and Mauricia. Expect fine dining and champagne by the glass here.
Rounds of golf, yoga, branded drinks and champagne as well as all food is included at the stylish Heritage Awali. Selected restaurant food and alcohol is included at the Westin, in the marine reserve at Turtle Bay, and newlyweds can indulge in a complimentary candlelit dinner. Rooms at Westin Turtle Bay have a fresh, bright feel and sea views.
All-inclusive Mauritius honeymoons on a budget
The all-inclusive package at these resorts includes food from selected restaurants and house alcohol. Trade up further for additional luxuries such as Nespresso machines, fine dining and spa treatments. Veranda Palmar Beach, Paul and Virginie, Grand Baie and Point aux Biches are packed with seaside charm and rooms are light, airy and elegant.
The all-suite Heritage Le Telfair has butler service included. There's an option to upgrade to a "Gourmet Bliss" package that even includes unlimited green fees at the nearby Heritage Golf Club. The five-star all-inclusive Heritage Awali Golf & Spa Resort also includes water-skiing in the price.
All-inclusive Mozambique honeymoons
Indulge in barefoot luxury at Vamizi Island Lodge, a remote and pristine getaway, which lies off the north coast of Mozambique in the Quirimbas Archipelago. Villas are roomy and ocean-facing. Expect to see turtles, whales and butterflies during your stay on this exclusive island. Diving is spectacular too. Take your pick from dinner on the beach, deep sea fishing, champagne sunset cruise, beach picnic, massage and nature tour.
Last updated: 31 January 2020