The World's Best Adventure Honeymoons

By Cathy Winston
The days of fly and flop – when all that honeymooners wanted from that once-in-a-lifetime trip was the chance to chill out on a beach – are gone. These days, it's all about the experience.
So if you'd rather your romantic break was memorable for the adventures you have, rather than the cocktails you drank, you're in luck. From high-octane activities to wilderness road trips, there's an adventure honeymoon to suit everyone.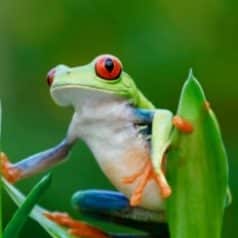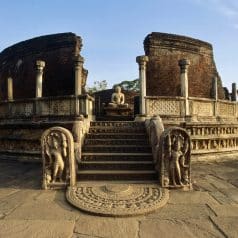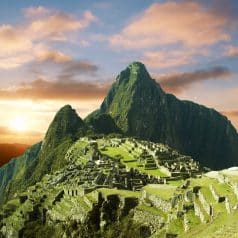 Off the Beaten Track
For a destination that's an adventure in itself, look away from the usual honeymoon escapes to somewhere more unusual.
The shifting sands of the desert are ideal if you've always fancied yourself as an explorer, although you needn't leave civilisation too far behind. Head to Dubai and the Emirates where you'll be spoiled for choice with luxury hotels from Tropical Sky; enjoy the bling of Dubai or the less explored mountains of Fujairah, then head into the vast sand dunes.
There's more than one way to get your heart racing in Oman. Paraglide into the chic Six Senses Zighy Bay on the rugged Musandam peninsula, head into the dramatic Hajar mountains for fabulous views from Alila Jebel Akhdar or stay in a five-star desert camp in Wahiba Sands.
For mountaintop luxury, Kasbah Tamadot in Morocco's Atlas Mountains is staffed by local Berbers, and you can get an indulgent taste of nomadic life in one of the resort's chic Berber tents – like all 28 rooms and suites, they're decorated individually.
Further south, there are more dramatic landscapes and the burned red dunes of Namibia where you can spot wildlife after exploring the Skeleton coast and the dramatic salt pans, on a honeymoon that's one adventure after another.
Looking further afield, there is little scenery more awe-inspiring than the vast and empty Outback – or in complete contrast, the fascinating marine world of the Great Barrier Reef. Add in rainforests, mesmerising Uluru, isolated islands with unique wildlife and spectacular Kimberley, and a honeymoon in Australia is ideal for any kind of adventure. Sleep in luxury tents at Longitude 131º near Uluru, or on Lizard Island, the northernmost island resort on the Great Barrier Reef.
The Amazon is still one of the wildest places on earth – travel by riverboat or stay in a luxury lodge, as well as seeing the cascading Iguazu Falls and the isolated unspoiled beaches of Fernando de Noronha on a Brazilian honeymoon.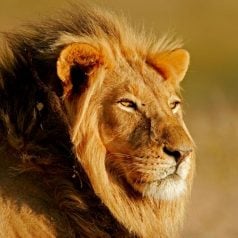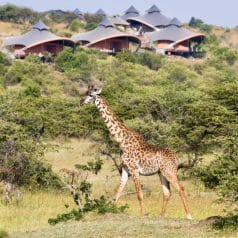 The World's Wildest Wildlife
What better adventure than spotting some of the world's most fascinating wildlife? And while there's far more choice than a traditional safari, there's a good reason these are hugely popular with honeymooners.
South Africa is a great option if you're looking to combine safari with city, road tripping or vineyards. Check in to exclusive Ulusaba Private Game Reserve with twice daily game drives and a well-stocked wine cellar or try a twin-centre honeymoon from Mahlatini. Team Kruger Park with a beach break in Mauritius on this safari/beach itinerary, choose a luxury Cape and Coast break or a bit of everything with the Cape Town, Kruger and Seychelles honeymoon.
For a more traditional destination, the Masai Mara in Kenya is still perhaps the quintessential safari trip with intimate boutique camps such as Mahali Mzuri or the colonial feel of Cottar's 1920s camp, as well as the chance to explore further afield in this Kenya romance and adventure itinerary.
Or mix another traditional favourite, Tanzania, with Zanzibar, letting you explore the Serengeti or less visited Tarangire National Park, discover the Ngorongoro Crater and then relax on white sands at Baraza Resort.
And how about a honeymoon in Botswana where you could stay in desert camps, spot leopard and enjoy a safari with conservation at its heart. The camps of the Okavango Delta are among the most romantic in Africa.
In the Caribbean, the Cayman Islands have more flora and fauna than the Galapagos, from protected iguanas to some of the world's best diving sites – a Honeymoon & Dive experience mixes both Grand and Little Cayman to get a taste of both.
Costa Rica's mix of rainforest, cloudforest, volcano and two oceans ensures a combination of wildlife and activity you won't find anywhere else – this Volcano & Cloud Forest honeymoon is packed with thrills.
And while Sri Lanka is well-known for its ancient palaces and historic sites, colonial history and tea plantations, it's also the perfect spot for wildlife lovers. Home to the world's largest land and marine mammals – elephants and blue whales – you can also spot leopard in Yala National Park. This 12-day East Coast Sri Lanka Journey works well in the summer months. Alternatively, this twin-centre honeymoon from Barefoot Traveller also includes the Maldives.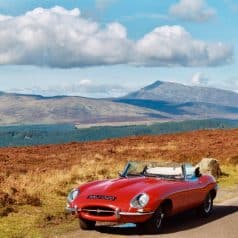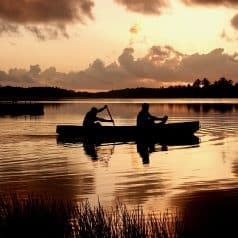 Active Honeymoons
There's more than one way to get your heart racing on honeymoon, from trekking and hiking through lovely landscapes to adrenaline thrills at your destination. For a gentler option, how about one of these independent walking and cycling honeymoons for foodies. You can Bike in Burgundy and visit vineyards along the way, or explore the gorgeous coast of Catalonia on foot.
Closer to home, go walking in the Trossachs in Scotland, travelling through the Glencoe Pass and over to Skye on a honeymoon from McKinlay Kidd. You can also arrange to travel in a selection of classic and sports cars if you prefer your adrenaline thrills behind the wheel.
Madeira is another European gem if you love walking, with subtropical scenery to explore on this Portuguese island.
For even more drama, it's hard to beat the land of fire and ice, discovering more volcanoes, crashing waterfalls, geothermal pools, geysers and increasingly dramatic landscapes on a honeymoon in Iceland. See icebergs and puffins, go whale watching and try to spot the Northern Lights along the way. If your perfect escape features snow and ice, venture further north on an adventure honeymoon in Finnish Lapland where you can stay in a glass igloo between husky sledding and snowmobiling.
With snow-capped mountains, glacial lakes, lush green fields and sweeping coastlines, there's a bit of everything in New Zealand. The same could be said for Argentina: in one honeymoon you could see spectacular Patagonia, the country's lake district and vineyards before finishing in Buenos Aires for a private tango lesson for a passionate finale.
It's easy to add a few adventurous touches to a more laid-back honeymoon as well, if you don't fancy spending the whole time outside your comfort zone.
In St Lucia there are zip wires through the rainforest and the chance to see thermal pools and sulphur springs at Soufriere, nicknamed the world's drive-in volcano. Stay at nearby Anse Chastanet with its scuba-diving school or eye up the iconic twin peaks of the Pitons from the infinity pool in your open-sided room at Jade Mountain.
If the temples of Angkor in Cambodia are on your bucket list, make the experience even more memorable by taking a microlight flight over them or viewing them from horseback. You can walk with elephants in Mondulkiri and kayak through the mangroves from 4 Rivers Floating Lodge in the Cardamom Mountains too.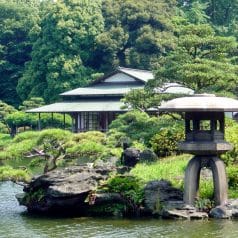 Adventurous Honeymoon Destinations
Some destinations evoke the feeling of adventure by their very names – how about sailing down the Nile, stopping at ancient temples and tombs, with camel or quad bike rides in the desert, a romantic hot air balloon ride and the chance to sleep under the stars as part of your cruise?
Or take the short flight to Morocco where you can sleep in a spectacular desert camp and go trekking in the Atlas Mountains.
Sail away on a Dhow Safari through the island archipelagos of Mozambique or a short cruise in Tahiti visiting Bora Bora, Moorea and Taha'a. Even more of a castaway paradise are the Cook Islands, for a honeymoon that's all about barefoot luxury.
Or watch the breeze billowing in the sails of one of the tall ships from Star Clippers, whether you're cruising the Mediterranean, Caribbean or the waters around Indonesia, Thailand and Malaysia.
Few places are as evocative as India, home to one of the greatest monuments to romance – the Taj Mahal. Beyond the palaces and forts, the picturesque and colourful cities, you could spot tigers in the jungle, sail the backwaters of Kerala and more.
You could mix India Adventure and the Maldives on a honeymoon that includes tiger spotting along with famous cultural sites, finishing on an Indian Ocean beach.
Equally exotic, if very different, is a honeymoon in Japan – while the mix of high-tech city and historic culture is tempting on its own, it's easy to explore beyond Tokyo and Kyoto with a bespoke honeymoon from InsideJapan Tours – lounge in onsens, the natural hot springs, stay in a hideaway on the Japanese coast, explore the country's palm-fringed beaches and snow-capped mountains, and whizz between them all on a bullet train.
Last updated: 12 January 2022