Best Honeymoon Gift Lists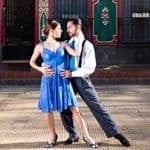 By Jane Anderson, Editor of 101 Honeymoons
As more and more couples marry later in life or second time around and have already set up home, alternatives to the traditional wedding gift list are increasingly popular.
One of the smartest ideas is for your guests to contribute towards your honeymoon -Tour operators are increasingly responding to this trend by creating honeymoon gift lists. Here are some of the best.
Audley Travel
Audley Travel has an excellent Honeymoon Gift Service. A honeymoon website is set up for you with as much or little detail about your wedding and honeymoon as you want. Family and friends can contribute to your honeymoon or buy a particular extra that's on your itinerary such as a balloon trip. Audley Travel supplies couples with honeymoon gift cards to put in wedding invitations.
Completely Croatia
Completely Croatia has been running a successful gift list service for the last three years, which debuts on its own landing page on the website this winter. The average contribution is £25 per person. The bride and groom can choose whether to use this to offset the overall cost of their honeymoon or to have a list of extras priced up for their guests to choose and tick off.

Exsus
The luxury tour operator Exsus operates a gift list service that allows wedding guests to make cash contributions towards a couple's honeymoon. To give a recent example, Exsus had a couple going to New York, the Turks and Caicos Islands and Miami. Their honeymoon cost £22,967 altogether, and they received £13,430 in cash contributions towards this. Details here.
The Gilpin
A honeymoon at The Gilpin, a luxury retreat in the Lake District, is the perfect wedding present from a group of friends (the price for a three-night mini moon ranges from £1,315 to £2,225). The hotel can coordinate the payments so each individual pays direct. Mini moon packages are detailed here.
Just Seychelles
Just Seychelles has a Honeymoon Gift List Service that allows friends and family to contribute towards the cost of your Seychelles honeymoon. While it doesn't have the facility to allow guests to contribute online, the honeymoon couple receive a pack of printed cards from Just Seychelles with their booking reference on, which they can then put in the wedding invitations or pass to friends/family/relatives who then phone Just Seychelles to make their contribution.
Couples use the gift list service to make their budget to go further, – perhaps allowing them to get to a private Seychelles island or one of the five-star luxury resorts for the last few days of their honeymoon, as well as letting the couple upgrade room categories, take extra spa treatments or book excursions. Gift list contributions regularly cover 30-35% of a honeymoon's cost.
Mahlatini
Luxury travel specialists Mahlatini have named their honeymoon gift list service Honey Money. This flexible service allows friends and family to contribute to the overall cost of your trip or room upgrades and special experiences such as a hot air balloon safari or a couple's massage.
Original Travel
This forward-thinking company has a straight-forward Honeymoon Gift List service allowing friends and family to contribute to the overall cost of your honeymoon or treat you to a special experience.
Selective Asia
Selective Asia specialises in bespoke honeymoons in South East Asia. Contributions to the Gift Lift Service are collected as a total sum, with honeymooners refunded in full for any amounts collected over the value of the balance of their honeymoon. Highlights have included a very generous uncle paying outright for four nights at Song Saa, a luxury island resort in Cambodia, as well as another pair of honeymooners who had a balloon over Inle Lake ride in Myanmar purchased for them. Details here.
Simpson Travel
With a wide range of villas for two and boutique hotels in the Mediterranean, Simpson Travel offers a honeymoon gift list service so that friends and family can contribute towards the cost of your honeymoon. Couples receive a monthly email updating them on contributions and messages.
Turquoise Holidays

Turquoise Holidays' Honeymoon Gift List allows guests to make cash contributions towards your honeymoon or give special experiences such as boat trips, spa treatments and special romantic dining experiences. The service is totally flexible and if you decide you don't want the experiences, the money can be refunded back to the newlyweds.
Last updated: 9 May 2016