Best Honeymoons in Asia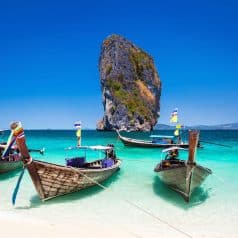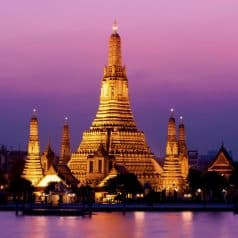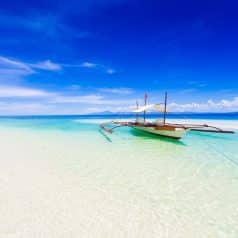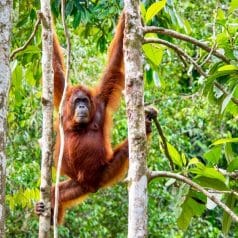 Asia is an all-encompassing term for a vast area of diverse destinations. Scaling it down to a personal point of view, for me, Asia is all about escaping to the other side of the world, quite literally.
It's a land that will knock you sideways with its natural beauty and even more so, with the striking difference in culture to the UK – in a good way. The first time I went to Indonesia, I couldn't get over that there was such an intensely interesting and profoundly beautiful part of the world as Bali and such castaway spots as the Gili Islands.
I've day-dreamed about living there many times, but it's certainly a place that provides a haven for honeymooners in search of all sorts of things – be that innovative five-star luxury that oozes local sensibilities, thrills and adventure, or good old fashioned sightseeing and touring.
Who to book with
The reality of the world is of course, that any country has its good and more challenging sides and many Asian countries like Vietnam and China are developing at such as pace that it's fast and furious out on the streets. I'm not suggesting that we should be irresponsible and gloss over real life issues and challenges that countries face, but a honeymoon is the one time you genuinely want to be taken out of the everyday and see the magic of a place.
Therefore it's best to have an expert to guide you to the best of what there is to see and do. There are many tour operators selling Asia, but of course some stand out above the rest for their level of knowledge and craft when creating a honeymoon for you.
On my list are Barefoot Traveller, Cox & Kings, Experience Travel Group, InsideJapan Tours, Selective Asia, Abercrombie & Kent and Turquoise Holidays. These tour operators will go the extra mile to create a special experience for you in Asia.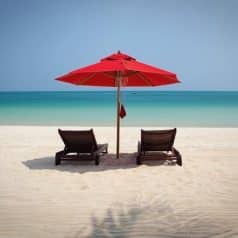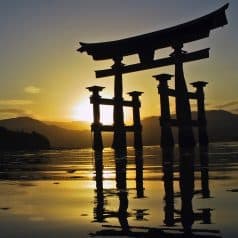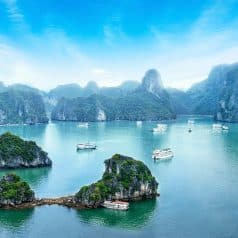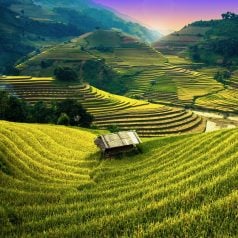 The big hitters for romance
There are tried and tested destinations and resorts in Asia that I would class as big hitters when it comes to romance. Bali is high on the list offering both a spiritual and hedonistic honeymoon. There's a style and buzz about this tiny island that draws many creative souls to its shores. It has temples, volcanoes, rice fields, beaches and places to party and be serene. There's a good range of drop dead gorgeous resorts such as the COMO Shambhala Estate and smaller boutique retreats like the ultra-hip The Bale.
It's easy to forget that it wasn't so long ago that Vietnam was the preserve of the truly well travelled or adventurous backpackers. It has burst into the mainstream travel scene as fast as the country is developing and offers treasures such as a cruise along the Halong Bay in the Chinese junk, the nightlife of Hanoi, colonial hotels and romantic gems like Six Senses Hideaway. I recommend this two-week Vietnam in Style private tour.
The island of Sri Lanka packs a mighty punch when it comes to honeymoon experiences. Culture reigns supreme here from its tea plantations to mighty temples. Accommodation is sublime, especially the Aman hotels created by local architect Geoffrey Bawa. Sri Lanka is also a great choice if you want to combine Asia with a taste of the Indian Ocean. It's easy to combine Sri Lanka and the Maldives and some couples take the opportunity to wed in the former and honeymoon in the latter. Try this two week twin-centre honeymoon.
If you're looking for a destination with a whiff of real adventure, consider the Philippines. The island of Palawan is one of Asia's unspoilt secrets and you can find great-value luxury resorts such as Pangalusian Island and Busuanga Bay Lodge.
The Eastern & Oriental Express is a sumptuous luxury train journey, taking four days to wind its way between Bangkok and Singapore. Expect opulent cabins and sensational food.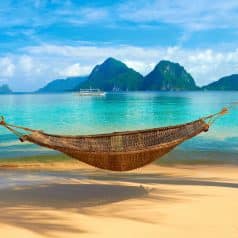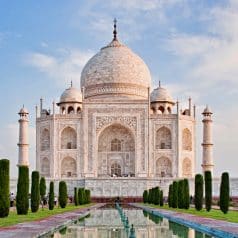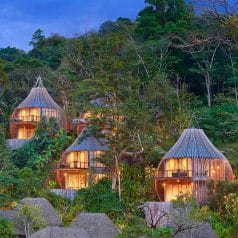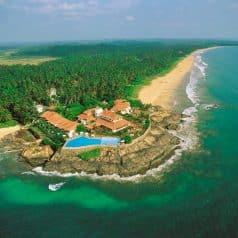 Touring honeymoons in Asia
Certain parts of Asia lend themselves to touring honeymoons and Japan is one of them. It's easy to enjoy a honeymoon of many parts here. There are the contrasting urban cultures of Tokyo and Kyoto, a journey on the Silver Bullet train, the tropical islands of Okinawa and enticing hot springs to discover. See this range of self-guided adventures.
Sri Lanka is wonderful honeymoon destination and sufficiently compact so you can see a lot of the island in two weeks, and still have time to lounge on a beach.
India is another country so diverse that it could make up infinite honeymoons. When I first visited as a writer, I remember thinking how on earth would I do justice to the amazing sights I was seeing and experiences I was having in Delhi, Agra, the pink city of Jaipur and further south in Kerala with its backwater houseboats, Dutch colonial history and endless beaches.
I merely touched the surface of what there is to explore and the incredible places to stay from converted Maharaja palaces to grand five-stars like the Taj Mahal Palace. For sheer luxury, you can't beat a journey on the Maharajas' Express.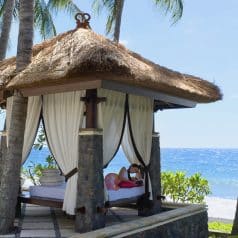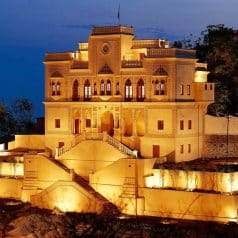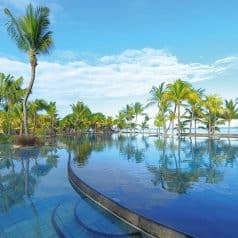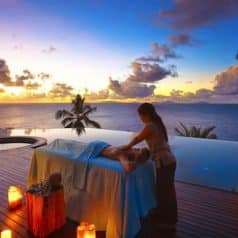 Well-being honeymoons in Asia
If you are the type of honeymooners who are seeking a rejuvenating honeymoon with an emphasis on spa treatments, yoga and general well-being, Asia has some of the best retreats in the world. Ananda in the Himalayas is revered, along with Chiva Som in Thailand. Here you can go as extreme as you like with the spiritual, mental and physical healing. For something gentler, that combines traditional honeymoon pleasures with plenty of spa time, head to Bali.
Authentic adventures
Asia is still full of places that feel like a discovery. Cambodia for example was known for Angkor Wat but now has opened up for honeymooners in search of both adventure (think horse riding at the temples and back-to-nature river lodges) or thoughtful luxury such as the magical Song Saa resort and Six Senses Con Dao.
Last updated: 1 June 2022