Best Honeymoons Flying from Airports in Scotland

* Direct flights from Edinburgh and Glasgow
* No need to travel via Heathrow or Gatwick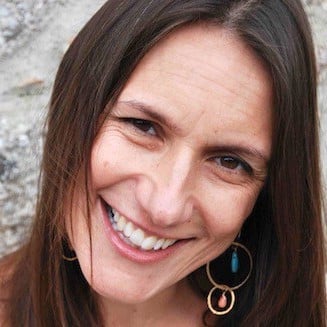 By Jane Anderson, Editor
---
If you live in Scotland, you don't want to start your honeymoon with a flight down to Gatwick or Heathrow and a long wait in a crowded departure lounge or a stressful transfer between terminals. The good news is that there are plenty of direct flights from Edinburgh and Glasgow even if you're flying long haul.
What's more, the world really opens up to you if you fly first to the Gulf, where the change of aircraft is relatively painless – and you may have the option of a few days of sun and shopping on the way out or on the return leg.
The flights that have made this possible are Glasgow to Dubai with Emirates (twice daily), Edinburgh to Abu Dhabi with Etihad Airways (daily) and Edinburgh to Doha with Qatar Airways (daily). All these airlines offer excellent service, modern aircraft and competitive fares.
There are also direct flights from Scottish airports to the Caribbean, the USA and Canada. Latin America can be accessed via Madrid. Plus of course there are numerous short-haul options to the Mediterranean and elsewhere in Europe.
Maldives
You can fly from Glasgow to the Maldives via Dubai or from Edinburgh via Abu Dhabi or Doha. If you want a bargain all-inclusive, take a look at Meeru Island. For more luxury, I suggest Niyama or Huvafen Fushi. You can also combine the Maldives with Sri Lanka or India. From Edinburgh you can combine the Maldives with Abu Dhabi.
Mauritius
Mauritius offers year-round sunshine and has a fantastic choice of hotels – I particularly like the Beachcomber hotels and Trou aux Biches. Also see the latest special offers. You can also easily combine Mauritius with South Africa – typically, you'd do a tour and safari followed by a lazy stretch on the beach. Again, the flights from Scotland are with Qatar, Emirates or Etihad via Doha, Dubai or Abu Dhabi.
Barbados
One of the most popular Caribbean islands, Barbados has a great range of options from the lively south coast to the luxury hotels of the west coast. You could opt for a more intimate boutique hotel such as Little Good Harbour or the Atlantis Hotel. You could join a tall ships cruise with Star Clippers. Fly direct from Glasgow with Thomas Cook Airlines (winter only).
Other Caribbean destinations
There are direct flights from both Glasgow and Edinburgh to Cancun on the coast of Mexico. There are winter flights from Glasgow to Jamaica where I love the small stylish Jamaica Inn.
South East Asia
From Scotland, you can reach most of South East Asia flying via Doha, Dubai or Abu Dhabi. Where you go will partly depend on the time of year. Winter is a great time of year to visit Cambodia or Vietnam. In summer, Bali is a great option – I recommend the COMO Shambhala Estate and Puri Ganesha.
Cape Verde Islands
There's a weekly flight from Glasgow to the Cape Verde islands – a beautiful archipelago roughly midway between Brazil and the West Coast of Africa, with superb weather throughout the winter (summer is nice too). There's only a one-hour time difference and prices are very reasonable. Check the latest special offers.
Seychelles
If you want stylish hotels, spectacular beaches, private islands and dazzling wildlife, you'll want to consider the Seychelles – flights are via Doha, Dubai or Abu Dhabi. Check out these our Seychelles honeymoon ideas.
USA and Canada
You can fly direct from Glasgow to Orlando, which opens up Florida whether you want to rediscover your inner child at Disney World or soak up glamour of Miami's South Beach. You can fly direct from Edinburgh to New York, Washington DC, Chicago or Las Vegas, and from Glasgow to New York, Philadelphia or Las Vegas).
Africa safaris
Kenya is a popular choice for honeymooners. You can fly into Nairobi with the same Gulf airlines. This honeymoon package in Zambia and Malawi is superb, or you could combine safari and beach with is classic duo: Tanzania and Zanzibar. For pure indulgence, take a look at Sir Richard Branson's Ulusaba in South Africa.
South America
Many destinations in South America can be reached from Scotland with a change of plane at New York (from Glasgow or Edinburgh) or Madrid (from Edinburgh. How about Argentina or Brazil or Chile.
Last updated: 29 November 2021