Best Honeymoons Flying from Manchester Airport

* Direct non-stop flights from Manchester to Caribbean
* World of options if you change planes in Dubai or Abu Dhabi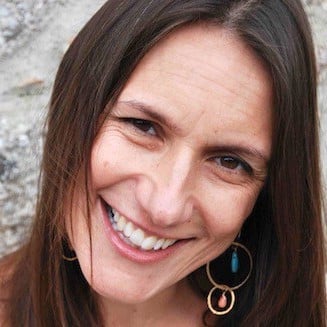 By Jane Anderson, Editor
---
Who wants to start their honeymoon with a drive down to Gatwick Airport around the M25, or a stressful change of aircraft at the nightmare that is Heathrow? If you live anywhere near Manchester, it's worth looking for honeymoons with flights departing from Manchester Airport.
The good news is that flights with Emirates to Dubai and with Etihad Airways to Abu Dhabi have opened up the world. Although you'll need to change planes in the Gulf if you are flying further, this is much less stressful than a change of aircraft or airport in London. And you may have the option of spending a few days in Dubai or Abu Dhabi to start or finish your honeymoon.
There are also direct flights from Manchester to the Caribbean, the USA and Canada, and – of course – across Europe. Here's my guide to the best long-haul options.
Maldives
You can fly from Manchester to the Maldives via Dubai or Abu Dhabi. For luxury, I recommend Niyama and Huvafen Fushi. If you're looking for a good-value all-inclusive, try Meeru Island. These flights via the Gulf also open up some interesting two-centre options. You can combine the Maldives with Sri Lanka (just a short flight away) or try this great-value India and Maldives honeymoon. Another option is combining Maldives and Abu Dhabi.
Mauritius
Mauritius is another paradise beach destination you can reach from Manchester via Dubai or Abu Dhabi. It's very popular with honeymoons and offers year-round sunshine. Check out the latest special offers, For luxury, I recommend the eight Beachcomber hotels and the delightful Trou aux Biches. Another great option is to combine Mauritius with South Africa – most couples prefer to head off on safari first then relax on the beach in Mauritius.
Cape Verde Islands
If you want to fly direct, it's just a six hour flight from Manchester to the Cape Verde islands in the Atlantic Ocean. They are roughly halfway between Brazil and the West Coast of Africa, with influences from both. The climate is excellent all year round and it's only a one hour time difference so no jet lag. See the latest special offers.
Seychelles
If you want glamour, spectacular beaches and incredible wildlife encounters, head to the stunning islands of the Seychelles which you can reach from Manchester via Dubai or Abu Dhabi. Check out these our Seychelles honeymoon ideas.
Barbados
Direct flights with TUI from Manchester to Barbados makes this an easy and glamorous option. Try Little Good Harbour on the glittering 'Platinum Coast' or, on the quieter East Coast, the Atlantis Hotel is a great choice (and you can combine the two for the best of both worlds. You can also join a tall ships cruise sailing out of Barbados with Star Clippers.
Jamaica
There are direct year-round flights from Manchester to Jamaica. I'm a big fan of Jamaica Inn which is steeped in old-world glamour.
Dominican Republic
You'll also find direct non-stop flights from Manchester to Dominican Republic. This is one of the best value destinations in the Caribbean, but it also has some high quality all-inclusive hotels, so it's a great option. If you want an intimate boutique hotel, I suggest Zoëtry Agua Punta Cana.
Africa safari honeymoons
Kenya is one of the best (and not overly expensive) safari destinations for honeymooners. You can fly into Nairobi from Manchester via Dubai or Abu Dhabi. RAbercrombie & Kent offers the sizzling duo of Tanzania and Zanzibar. For all-out luxury it's hard to beat Sir Richard Branson's Ulusaba in South Africa.
South America
Several destinations in South America can be reached from Manchester with a change of plane at New York or Madrid. Personally, I would favour Madrid because the immigration process is so much easier. For example, you could head to Argentina with flights to Buenos Aires via Madrid, or style it up in Brazil. A huge growth destination is Chile, with its incredible deserts, mountains, lakes, volcanoes, beaches and wine regions. Again, the Madrid option is best. Further north in Central America, Costa Rica has direct flights from Gatwick, but most people flying from Manchester would choose the Madrid option.
South East Asia
Although there are currently no direct non-stop flights from Manchester to South East Asia, you can reach most destinations in the region with a change of aircraft in either Dubai or Abu Dhabi. So, Indonesia, Cambodia and Vietnam can all be reached with relative ease. Bali is a truly magical honeymoon destination – my favourite hotels include the COMO Shambhala Estate and Puri Ganesha.
Last updated: 12 January 2022