Best Honeymoons in Italy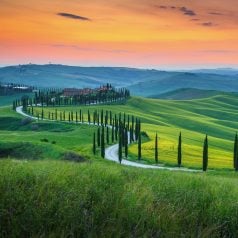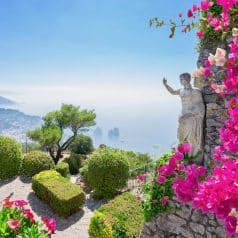 It's no coincidence that Italy draws the stars to its seriously historic cities, its colourful towns that tumble down to the seaside, its chi-chi islands, hidden beaches and downright gorgeous countryside. Many have tied the knot there. Tom Cruise chose Rome, George Clooney opted for Venice, David Bowie chose Tuscany, Justin Timberlake headed for Puglia and Emily Blunt plumped for Lake Como. And countless others from Jamie Oliver to Reese Witherspoon honeymooned in Italy.
But that doesn't mean this enchanting country is just for the super rich. On the contrary, honeymoons in Italy are available for every budget and taste.
A major attraction is the ease of getting there, especially after a tiring wedding. And there are plenty of budget airline flights from most regional airports if your honeymoon spend is tight.
The Italian climate lends itself to spring and summer honeymoons, but if you want something more moody and out of season, it still delivers high romance year round, though some hotels close in the winter. In fact with busy tourist areas like the Amalfi Coast, it may work in your favour to visit in the shoulder seasons when room rates are lower and you don't have to reserve months in advance to get the best dinner reservation in town or jostle with others to see the Vatican and wander the incredible streets of Pompeii.
Italy is a great honeymoon choice for couples who like to mix up their special getaway with culture, countryside, mountains or coast. It lends itself to a touring honeymoon or a twin-centre experience. Treating yourselves to a few nights in Rome followed by a week on the island of Capri, for example, is just one of countless combinations.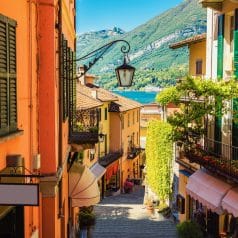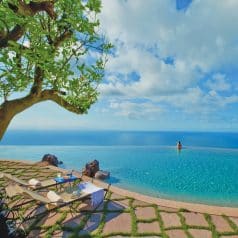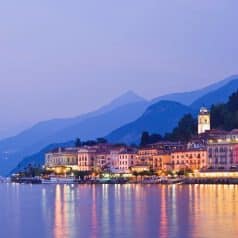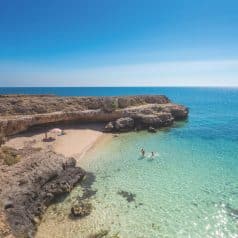 Here is the 101 Honeymoons guide to my favourite regions, towns and cities, island, multi-centres, and special interest honeymoons in Italy.
Piedmont
Italy's northwest region of Piedmont borders Switzerland and France and literally means 'foot of the mountain'. Surrounded on three sides by the Alps, it has the highest peaks and largest glaciers in Italy and is the perfect place for ski honeymoons or alpine summer escapes when lush green hills and vineyards flourish between the small towns and castles. Albergo L'Ostelliere is a stunningly restored farmhouse dating back to the 17th century and is now part of the Monterotondo Resort that includes the Villa Sparina winery and vineyards and La Gallina Restaurant, perfect for foodie couples looking for rest and relaxation.
Umbria
This landlocked province is considered by some to be the wild heart and soul of Italy. It has some of the country's finest medieval hill towns, art treasures and music festivals. It is bordered to the east by the Apennine Mountains of the Marche, to the west by Tuscany's Val di China and to the south by Etruscan Lazio. Many of its historic houses have been converted into chic boutique hotels such as Torre di Moravola in Montone, a remote and magical medieval watchtower, now with a sleek modernist redesign, perfect for honeymooners seeking something special that is a bit different. Check out these other intimate hotels in Umbria.
The Lakes
If names like Garda, Como and Maggiore induce images of impossibly beautiful lakes and mountain views, then a honeymoon in and around these iconic Italian Lakes – and their atmospheric hotels – won't disappoint. Check out these classic beauties around Lake Como, Lake Maggiore and the lesser known Lake Iseo.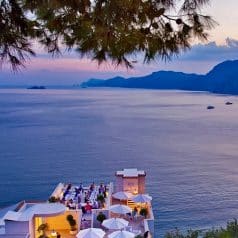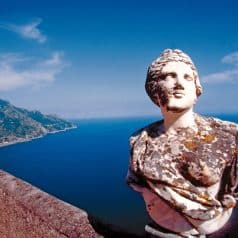 Amalfi Coast
This iconic region on Italy's west coast, just south of Naples, is one of the most beautiful in the world if you cherish higgledy-piggledy towns with winding, narrow streets, incredible views over the Mediterranean, coveted islands like Capri, historic sights such as Pompeii and natural wonders such as Mount Vesuvius. On the Amalfi Coast, honeymooners can be as chi-chi or laid back as they like. There's a great sense of old school glamour and wealth here, but equally, couples can kick back and enjoy charming villages, eating simple fresh seafood and delicious ice cream. The best hotels include Casa Angelina which has clean, contemporary design and its own private beach.
Calabria
This southernmost toe of the boot of Italy is renowned for its rugged, hilly beauty and fine coastline. Honeymooners can explore three national parks – the Pollino in the north, the Sila in the centre and the Aspromonte in the south. Go during July and August and you'll be sure to find a local music or food festival, some celebrating the bergamot that grows here and flavours Earl Grey tea. Bag yourselves a pretty self-catering cottage with a pool on the famed Capo Vaticano close to beautiful white sand beaches and turquoise sea. Find out more from Long Travel.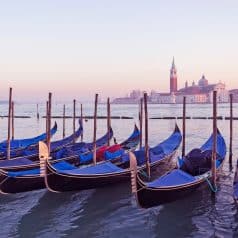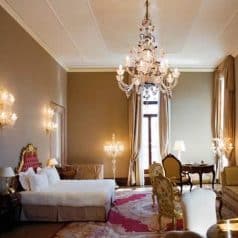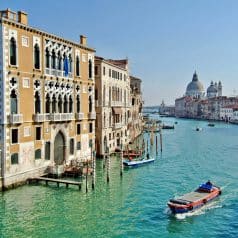 Venice
Venice is one of the all time iconic Italian cities for romance. There's nowhere else like it on earth with its antique buildings literally floating in the lagoon. Venice is actually made up of an archipelago of 117 islands and one of the joys of discovering the place is catching water taxis or exploring the canals by gondola. Iconic sights like The Bridge of Sighs and St Marks Square all live up to their reputations, though this is an expensive city, so be prepared to splash the cash. Other highlights include the Carnival of Venice that marks the start of Lent and the Venice Opera. It's perfect for a splurge mini moon, staying a few nights in iconic hotels such as Belmond Cipriani, the Danieli or Londra Palace but there are gorgeous alternatives that are lighter on the wallet such as Al Reali and even this romantic B&B.
Florence
Set against the majestic backdrop of the Tuscan hills, right on the River Arno, Florence is a city that takes your breath away with its overblown culture and treasures. It's no surprise that Florence was once one of the most wealthy cities on earth, home to the Medicis. Any fans of Galileo, Boccaccio or Dante will be inspired by the city's many palaces, churches and museums, artisanal shops and ultra romantic hotels such as the Four Seasons Florence and Villa Medici.
Portofino
The ochres, terracottas and pale lemon hues of the handsome old buildings that hug the harbourside at Portofino can't fail to impress honeymooners looking for a special escape. Originally a fishing village, this tiny but glamorous place is on northern Italy's most attractive stretch of coastline known as the Italian Riviera. A great honeymoon is to combine a stay on land in a fabulous hotel such as the Belmond Hotel Splendido and Splendido Mare with a cruise along the coast.
Positano
Positano is quintessential Amalfi Coast style and it has has been attracting jet setters, artists and romantics for centuries. Le Sirenuse hotel dates back to the 18th century when it was a private residence. It was the favourite haunt of American writer John Steinbeck and is now regarded as one of Italy's most romantic hotels with a true, old school Italian vibe. Its top feature is the breathtaking views of the Islands of the Sirens from its whitewashed terraces. There's also an Oyster Bar and an Aveda Concept Spa. Book me in now!
Capri
Just off Italy's Amalfi Coast, Capri is one of those legendary islands that has been attracting the rich and famous for years, but it still manages to pull off an authentic local charm, especially out of season. It's famous for the Blue Grotto and chi-chi hotels such as the Capri Palace Hotel & Spa which has sensational views across the Bay of Naples.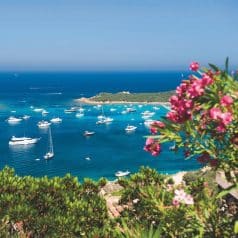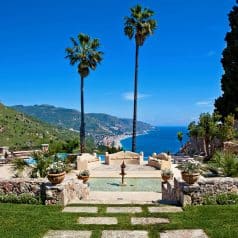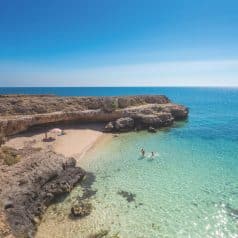 Sardinia
The second largest island in the Mediterranean, and closer to Africa than Italy, this is a beautiful hot island with white sand beaches, wild interior and hilltop citadels such as Il Catello in Cagliari. From late spring to early autumn, Sardinia offers sunny honeymoons at some beautiful resorts. The Gabbiano Azzurro Hotel & Suites is set between two sandy beaches and is a mix of contemporary design and Italian character. If you want the facilities of a luxury resort, try the Hotel Abi d'Oru.
Multi-centre honeymoons in Italy
Italy is so diverse with so many gems, it lends itself to multi-centre honeymoons. Take in the gargantuans of culture – Rome, Florence and Venice – on this fantastic Italian Trilogy with Kirker Holidays. If you love Italian food, how about combining Bologna, Parma and Ravenna in the Emilia-Romagna region, the gastronomic heart of the nation. For romance, it's hard to beat Venice and Verona which are only an hour apart.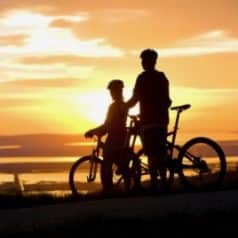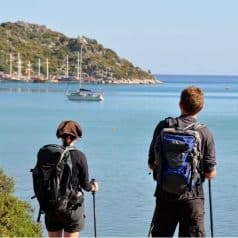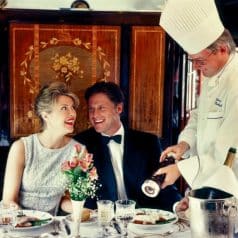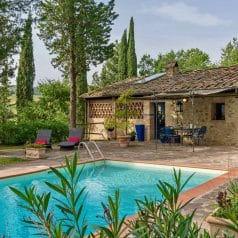 Travel by train
Just about the most romantic way to get to Italy is on board the Venice Simplon-Orient-Express which leaves London Victoria on the Belmond British Pullman bound for Calais where you pick up the famous VSOE. It's perfect for an indulgent mini-moon or to combine with a longer stay in Venice.
Cycling and walking
Italy lends itself to healthy active honeymoons. Inntravel has a range of walking and cycling honeymoons for foodies. You'll stay in characterful small hotels, renowned for their excellent cuisine, and enjoy self-guided days out exploring together with detailed route notes for you to follow – and your luggage is transported from hotel to hotel. Try this walking trip around Lake Iseo.
Villas for two
Italy excels in its choice of villas for two. Many come with private pools and most companies also include a hire car so you can explore the most hidden parts of the countryside and coast. Rustle up a barbecue back at base or head out to the local restaurants and trattorias for a romantic meal out. Check out the options from Vintage Travel and Long Travel.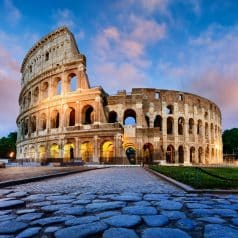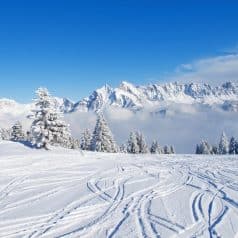 Last updated: 11 February 2022