Best Mediterranean Honeymoon Destinations in 2021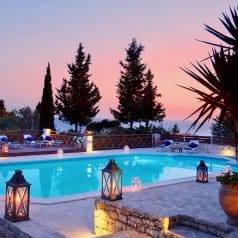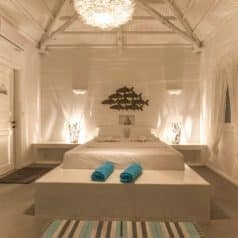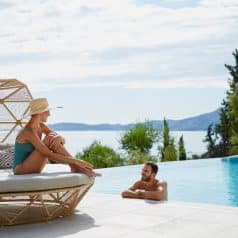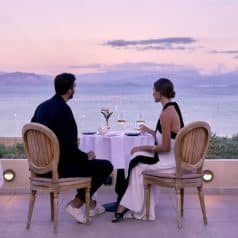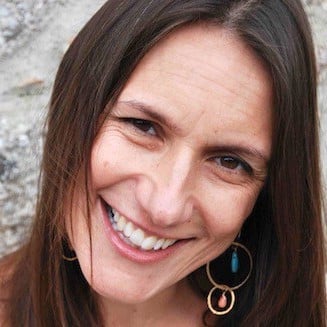 By Jane Anderson, Editor
If you're getting married in 2021, the Mediterranean is your best bet for a honeymoon abroad. My advice is to travel in September or October, when many restrictions will have been lifted and conditions are perfect (not too hot, not too crowded, lovely warm sea).
I'd advise against the DIY approach this year. Book with a trusted tour operator with flexible booking terms. Let them deal with all the changing travel restrictions and testing requirements. If you need to postpone your honeymoon, they will arrange it.
It's also not too early to start planning a Mediterranean honeymoon in 2022. Perhaps in the spring, which is another wonderful time to visit.
Click the links below to find my recommended tour operators, and find out more about prices, dates and booking terms.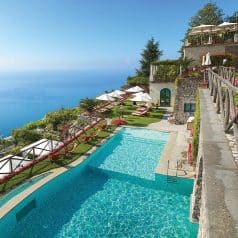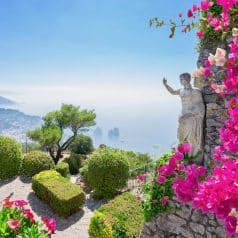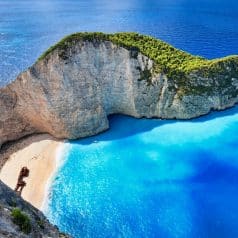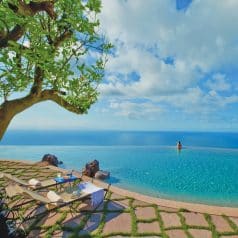 Mainland Mediterranean
Italy is of course an iconic destination for romance. The Amalfi Coast is perfect for honeymooners with iconic towns like Sorrento to explore, craggy coves and delicious cuisine, not to mention incredible history, culture and natural sights from Pompeii to Mount Vesuvius. Classic Collection offers a fantastic range of honeymoon hotels on the Amalfi Coast. See my pick of the best honeymoons in Italy.
Turkey has been climbing up the honeymoon hit list steadily as its hotels improve and the world wakes up to its authentic charms and value for money. It's a four-hour flight with a reliably sunny year round climate, stunning coast and heritage to rival any Mediterranean destination. Turkey has a vast range of romantic places to stay from sophisticated five-stars such as the Kempinski Hotel Barbaros Bay to charming boutique hotels such as Mandarin Boutique Hotel in the unspoilt countryside just a short drive from the popular resorts of Fethiye and Oludeniz.
Another option is to rent a big house for a wedding party then slope off for a little time alone. Check out this collection of wedding venues which includes chateaus in France and classical villas in Italy.

Islands in the Med
The Greek Islands take some beating when it comes to honeymoons. Easy to get to and yet exotic, laid back and yet exciting, there's an island for every kind of couple.
In Corfu, I love the MarBella Nido, a small luxury adult-only resort. Stay in a suite with private pool and enjoy fine dining on the waterfront and a full-service beach with kayaking, windsurfing and paddle-boarding.
For sophisticated nightlife go to Mykonos, and for stunning views and boutique hotels I recommend Santorini. For a secluded hideaway in the Greek Islands, see the collection of boutique hotels at i-escape.com.
You can also rent a villa for two in Greece, with top picks including the Spiridon Beach House on Corfu and  Villa Paionia on Lefkas.
Cyprus is a long way south, on the same latitude as North Africa, so it has a particularly long season and excels in spring and autumn.
I personally love the Balearic Islands (Mallorca, Minorca, Ibiza and Formentera). Although they all have their own distinct character, they share modern design with a chilled-out vibe. Most exciting is Ibiza where you can avoid the package tour groups and stay at a romantic finca in the countryside, a boho agriturismo or this hip retreat which has a Balinese spa and chill-out zone with day beds and DJs.
Mallorca is another perfect honeymoon island with superb restaurants and unspoilt villages – I recommend Vintage Travel if you want to rent a private villa for two.
The Italian islands are hard to beat for romance. Sardinia has world-class beaches, sensational food and charming hotels that ooze Italian style such as the Hotel Villa del Golfo Lifestyle Resort set on a beautiful bay and Hotel Stella Maris, a boutique hideaway set on immaculate white sands.
Capri off the Amalfi Coast is one of those chichi islands known as a hangout for celebs and millionaires. You're not going to find a bargain here, but you are going to find a classy, memorable honeymoon with superb service and style. Exsus features ones of the most elegant hotels in the Med, the Capri Palace Hotel & Spa with sensational views across the Bay of Naples. Book a suite with a private pool and garden for ultimate honeymoon luxury.
The French island of Corsica has some of the silkiest white sand beaches in the Med, along with mountain ranges, medieval towns and superb food. There are hotels, villas and apartments so you can opt for self-catering, or the full five-star treatment. Best hotels for honeymooners include the U Capu Bianca overlooking the Gulf of Santa Manza.
And of course if you fancy exploring multiple islands, a great solution is a honeymoon cruise. Although there are many ships plying the Med over the summer months, I would steer clear of the huge floating hotels which lack intimacy. The better options are the luxury ships where the focus is on high levels of food, service and comfort.
For old school romance, try Star Clippers which operates a small fleet of tall sailing ships. Itineraries include the Greek Islands, the turquoise waters off Turkey's coastline, mini moons along the Riviera Coast and cruises to Italy, Corsica, Sicily, Montenegro and Croatia. As these ships are much smaller and more intimate than mega liners, they are able to drop anchor in picturesque bays and harbours.

North Coast of Africa
Honeymooners might not readily think of North Africa when they're considering the Med, but of course it's home to one of the most spectacular coast lines in the world. It's also good for spring and autumn honeymoons if you want sunshine but you don't want to go long haul.
Egypt is such as well-known yet often overlooked honeymoon destination. At present it's super affordable and has all its wonders intact, from the pyramids to the ancient tombs. There are sublime places to stay and feluccas to sail down the Nile.
Morocco is only three hours' flying time from the UK, and you can expect long sunny days in February. Personally I'd avoid the Mediterranean coast and head inland: this seven-night honeymoon includes a riad in Marrakech, a luxury desert camp, a kasbah in the Atlas Mountains and a hot air balloon flight.
Last updated: 14 May 2021