Best Summer Honeymoon Destinations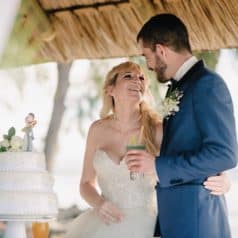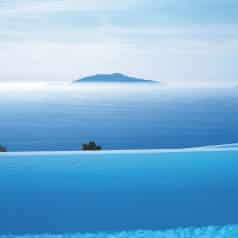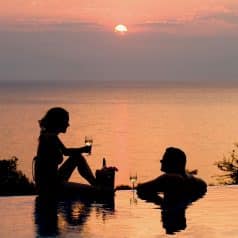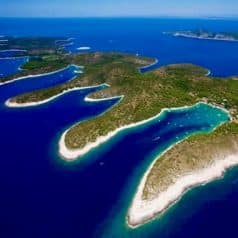 Where to honeymoon during the traditional UK wedding season (May to September)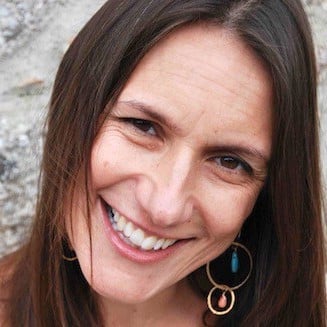 By Jane Anderson, Editor
If you're planning a summer wedding in the UK, you'll be crossing your fingers for glorious weather and wondering which parts of the globe are best for honeymoons at this time of year. Is it monsoon in India or winter in South Africa? And are there any other pitfalls to be aware of?
A major consideration is whether to honeymoon during school summer holiday times (usually last week of July to the beginning of September). Be aware that flights and accommodation will be more expensive as this is peak season.
If you are likely to be bothered by the presence of children, then choose a resort that is adults-only or more geared to adults without a kids clubs. Departing in late August can make a difference to airport congestion as most families will have already left for their holidays.
As the majority of UK families head to Europe, exotic long-haul is often a better option. You're not going to find hordes of kiddies on holiday in Vietnam or in the Seychelles.
Remember that the shoulder seasons of May, June and September are often more lovely in Europe anyway with hot, but not sweltering weather, fewer crowds and kids. Prices will also be significantly lower than in July and August.
The other alternative is take a "mini moon" in peak holiday season and save your long honeymoon for the winter months when you can leave everyone behind in the cold and head for the Indian Ocean or the Caribbean.
UK and Ireland
Little needs saying about UK summer weather. If the sun shines, places like Cornwall or the Scottish isles rival anywhere in the world. If you want to push the boat out, you can rent a Ferrari to tour the Highlands.
In the Lake District, Gilpin Lake House is quite remarkable. A collection of six suites set in the grounds of a Relais & Châteaux hotel, it has a fabulous lakefront spa, along with an indoor swimming pool. The idea is you take breakfast and afternoon tea in your suite, or the conservatory or on the lake jetty then in the evening a chauffeur drives you up to the main house for a candlelit dinner.
In Wales, you can escape to the countryside in one of these cosy honeymoon hideaways which include cottages for two and luxury yurts. My favourites include these Shepherds Huts set in a field by a stream in the Brecon Beacons.
In Ireland you can enjoy the warm hospitality of country house hotels along with special experiences such as whale and dolphin watching, whiskey tasting and foodie tours. This Irish Honeymoon combines the rugged coastline of County Wexford with the rolling countryside of County Cork.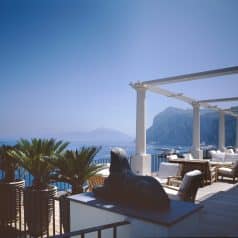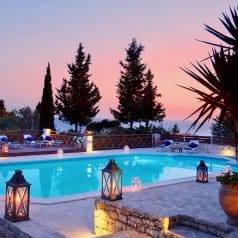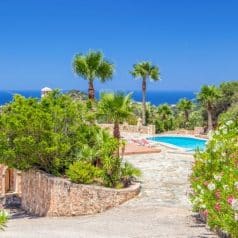 Europe and the Mediterranean
The Mediterranean comes alive during the summer months as the weather improves. If you can honeymoon in May and June or September, before and after the crowds descend, then you'll probably have a more relaxed time. Having said that, there's nothing like iconic spots like the Amalfi Coast or Ibiza in high season when everything is in full swing.
Ibiza has some wonderful places to stay that will get you far from the madding crowds. How about this decadent finca of this boho agriturismo?
If you want to get cosy, rent one of these villas for two in Greece, some of which have private pools, and some beachfront locations.
For value – and romance – it's hard to the beat the Italian Lakes. You can also combine them with Venice (although the city gets very crowded in the peak summer season).
And don't forget about traditionally winter/ski destinations in summer such as Iceland where you can enjoy the midnight sun, explore geysers, glaciers and volcanoes and go whale watching – between June and mid-August the whale watching cruises make an extra evening trip in search of minke and humpback whales under the midnight sun, a truly magical experience.
Italy is also wonderful in summer. See my selection of the best honeymoons in Italy.
See my personal pick of the best Mediterranean honeymoon destinations.
Caribbean
May to November is technically low season in the Caribbean, yet the weather is still beautiful from May through to mid August. Don't go after mid August unless you want to risk hurricane season which lasts until late November. This means that during the summer wedding seasons prices should be lower in hotels and resorts and there are likely to be exciting packages around to tempt to you honeymoon here.
If at all possible, try to avoid school holiday dates including May half term (usually towards the end of May/early June) and the school summer holidays (last week of July until the end of August) as flights with BA and Virgin Atlantic will be higher.
Find my tips for the best honeymoon destinations in the Caribbean.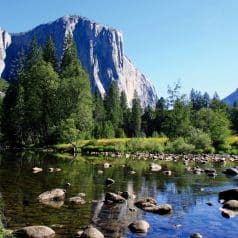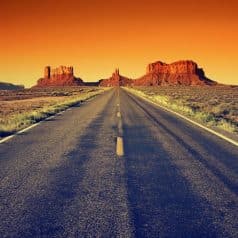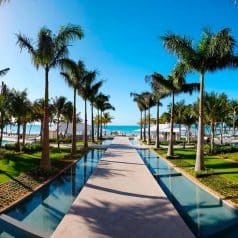 North America
Generally speaking the USA is a great place to honeymoon in the summer months, though it's best to check regionally. Like the Caribbean, it may be best to avoid South East USA from late August onwards and the Rocky Mountain states could be a little changeable in July and August. California is one of the best places to go for sunshine. If you're going to Alaska, Canada or the North East USA, summer is definitely best. To catch the beginning of the Fall foliage, you'll have to go late in September.
In Canada, you could take a journey on the Rocky Mountaineer which is one of the world's most scenic train routes across the Rockies.
South America
As a general rule, South America's seasons are opposite to North America and the UK's, so our summer time is often their winter. However Peru is best visited in our summer.
Shoulder season of May is best for Argentina. The south of Brazil will be experiencing its winter but head for the north and you'll find tropical temperatures.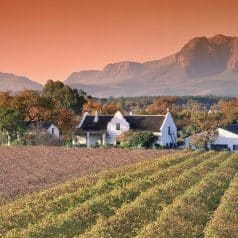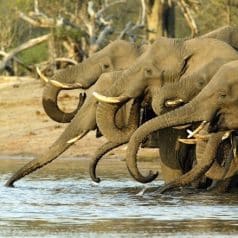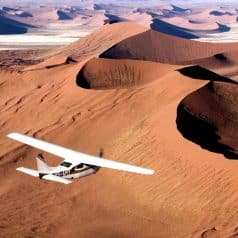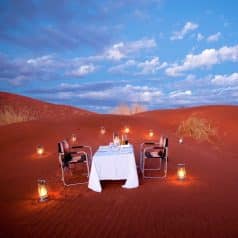 Africa
July is a great month for safari holidays in Africa. It's the beginning of the world's largest animal movement as zebra, gazelle and wildebeest migrate across the Masai Mara in Kenya which last through the summer months. I love this Kenya romance and adventure honeymoon. Unless you don't mind the chill, avoid South Africa as this is mid winter, though it's still spectacular and you will have much of the Winelands to yourselves.
It's the dry season in Botswana (July to October) which is the best time to view large herds as they gather at water sources, particularly in Chobe National Park. The camps of the Okavango Delta are some of the most romantic in Africa. See a selection of honeymoons in Botswana.
Namibia is perfect in our summer months – it's the dry season and the best game viewing months – plus there's no jet lag. Consider a self-drive honeymoon visiting the dunes at Sossusvlei, the Namib Desert, Etosha National Park and Damaraland. Or this classic fly-in honeymoon.
If you're thinking of going to Northern Africa – including Morocco and Egypt – you should avoid the extremely hot months of July and August. May and October will be much more comfortable. This also applies to the Middle East.
Indian Ocean
May to September is technically winter in Mauritius and the best time to go as it's cooler and drier, but still fabulously warm and sunny. It can be a little windy on the east coast in July and August, but great if you like windsurfing! The Seychelles are fine at this time of year.
Maldives has a steady year round temperature of 30ºC, with a chance of wind and rain from May to November as this is the wet southwestern monsoon. However chances are you will get fine weather in summer with just a few showers, plus it's cheaper and less crowded except for August when many Italians travel there. Surfing is also best in the summer months.
Where to stay? I recommend Trou aux Biches and LUX* Le Morne in Mauritius. See more honeymoons in Mauritius.
India
Generally speaking June to October is monsoon season in India so not a good time to head out there, though May is a good month to visit the Himalayan foothills and hill stations of Shimla and Darjeeling.
The last word in luxury? The Maharajas' Express rail journey with butler service and elegant lounges, tiger safaris, private audiences with royals and a champagne sunrise over the Taj Mahal.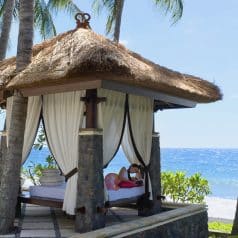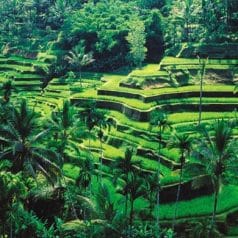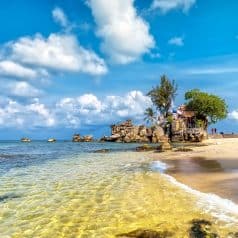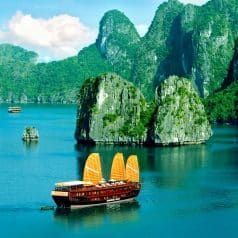 Asia
Bali is a great honeymoon spot for summer weddings in the UK as April to October is the dry season. The best time to visit Thailand is between November and February with a secondary peak in July and August. If you want to avoid crowds and get lower rates, travel in June and September. It is the rain from July to October but temperatures are more comfortable and depending on the region, the rain may be confined to hour long down pours after lunch. It's also a lot lusher. If you're considering Vietnam for your honeymoon, May is the best month to visit.
Australia
May to September is winter in Australia, though the further north you go, the warmer it will get. However, airfares are lowest from mid April to late August and this is a great time to visit the Red Centre, the Top End and the Great Barrier Reef. Turquoise Holidays has a full range of luxury honeymoons in Australia.
Last updated: 8 April 2022