First Night Honeymoon Hotels Near Gatwick Airport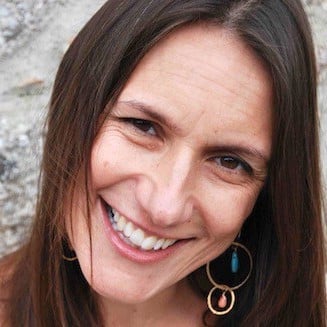 By Jane Anderson, Editor, 101 Honeymoons
Where to stay the night before flying off on honeymoon from Gatwick Airport? If you have an early flight, it makes sense to overnight at a hotel at or near the airport. Staying in an airport hotel for the first night of your honeymoon may not be the most alluring prospect, but you might be surprised at the variety and quality of what's on offer.
There are high-quality hotels at the airport itself and further options nearby, some of which will arrange private transfers to meet your flight and let you park your car for free (saving the £13 daily parking fee). If you are travelling by public transport (perhaps using the Gatwick Express train from London), it makes more sense to stay on site at the airport.
Off-site hotels near Gatwick Airport
The Ramada Plaza London Gatwick (01293 561186) is four miles from the airport, just 5 to 10 minutes by bus or taxi. Honeymoon packages cost from £145.
Situated just a short ride from the airport, the Ramada Plaza London Gatwick is convenient if a bit bland. A honeymoon package includes a bottle of champagne and a box of chocolates on arrival, overnight accommodation and up to 15 days on-site parking, from £145 per room. Each of the hotel's 151 bedroom are air-conditioned, with flat-screen LCD TVs featuring in-room entertainment.
Springwood Guesthouse (01293 775998) is 1.7 miles from Gatwick Airport and about a five-minute drive (see the real time video on the website). It's also just a short stroll from the heart of Horley which is on the London to Brighton train line.
This Edwardian house with its art deco interiors is the kind of privately-owned guesthouse that really cares that you are on honeymoon. Room 12 is recommended for romance and costs £135 per night including two weeks holiday parking and breakfast. Fizz and flowers are complimentary for honeymooners. Free transfers to the airport are provided 0700-2000. Outside of those hours, a local taxi company charges £5.
Langshott Manor (0800 089 3929) is a 10-minute drive from Gatwick Airport and offers double rooms from £99 and bolt-on extras for honeymooners. Breakfast costs an additional £16.95 per person.
For a night of luxury before your flight, Langshott Manor is a rambling 16th-century boutique hotel with 22 bedrooms set in three acres of immaculate grounds surrounded by an ancient moat. Additional options for honeymoons include a junior suite from £209 per room, champagne on ice from £52 and chocolates in the room from £10. A romantic turndown service (£65) includes a room decorated with tea lights, fresh rose petals on the bed and depending on the season, a roaring log fire. You can also park for free.
The Felbridge Hotel and Spa (01342 337700) is 8 miles from Gatwick, about 10 minutes by road. Doubles cost from £89 per night.
This deluxe four-star in East Grinstead has a fine dining restaurant with two AA rosettes, plus a more relaxed restaurant and a spa and swimming pool. You can leave your car at the hotel for up to eight days and get private car transfers to the airport – in which case the room will cost from £134 per night. If you want to park for 15 days the room rate rises to £159.
On-site hotels at Gatwick Airport
The Sofitel London Gatwick (01293 567070), has direct access to the North Terminal via a covered link bridge. If you're flying from South Terminal, you can use the airport shuttle bus which leaves from directly opposite the hotel. Doubles cost from £103 per night.
The four-star Sofitel has more than 500 contemporary rooms, three restaurants and a fitness studio open 24/7. If you need to park, you could try the Magnifique Romance package which costs from £202 and includes up to 10 nights onsite parking with APH.com.
The Premier Inn London Gatwick Airport (0871 527 9354) is located directly opposite the main entrance to the North Terminal, offering free transit to the South Terminal which takes just two minutes. Doubles cost from £45 room only.
It's possibly a little sparse for a honeymoon night, but if you have an early morning departure and don't want to spend a lot on a hotel, this is as good a choice as any. Parking is available at a discounted rate (£19.50 for 24 hours) at the North Terminal Short Stay car park.
The Hilton London Gatwick Airport (01293 518080) is linked to the South Terminal by a covered walkway. Double rooms cost from £74, without breakfast.
The Hilton is a reliably good hotel that can be romantic if you treat yourself to a few upgrades such as a suite with a spa bath or an executive room with mosaic tiled bathroom.
BLOC Gatwick at the South Terminal Departure Gate will have double rooms from £60 per night when it is scheduled to open in November 2013.
This hotel will be located directly adjacent to the South Terminal departure gate and aims to revolutionise airport accommodation. It will have 245 design-led rooms, all featuring the most advanced Samsung technology, many with runway views. The compact rooms will come with kingsize beds, monsoon drench showers and free Wi-Fi.
* Also see my guide to honeymoon first-night hotels near Heathrow.
Last updated: 4 April 2016
More great honeymoon advice from Jane
Need help with arrangements? Read Jane's advice on honeymoon planning.
Need more inspiration? Here's a selection of honeymoon packages.
Are you short of cash or time? Find honeymoons on a budget and mini moons.