Honeymoon Destinations in December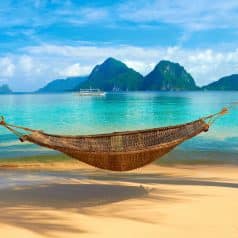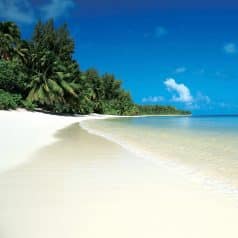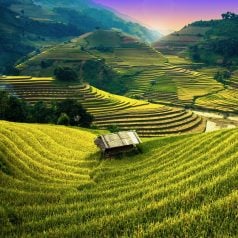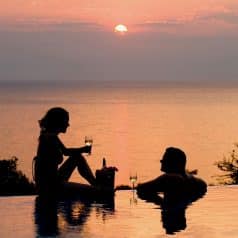 Where to go on Honeymoon in December 2022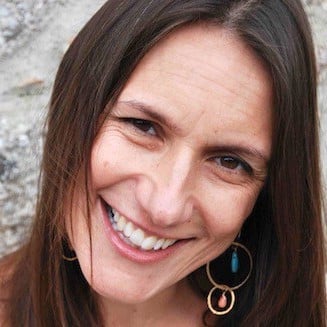 By Jane Anderson, Editor
December is such a romantic month for a wedding but you need to put some thought into where to go on honeymoon. If you want warm sunny weather you need to look beyond Europe.
In December 2022, the best hot-weather options include the Caribbean and Mauritius along with Abu Dhabi  and Dubai. If you don't want a long flight, consider Madeira or Tenerife. You should also consider the Maldives, the  Seychelles, Dominican Republic, Cuba and Mexico.
Click on the links below to find the companies I recommend along with prices and booking conditions.
Quick links
Caribbean – Asia – Indian Ocean – Africa – South America – Australasia – Short haul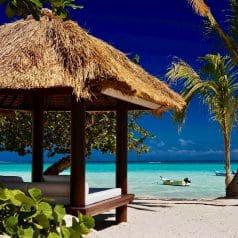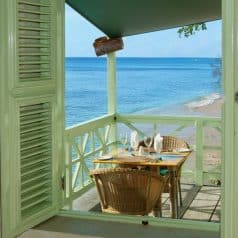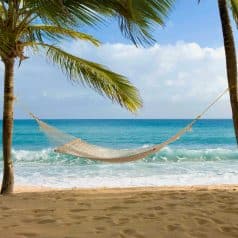 Caribbean
December is one of the best months of the year to visit the Caribbean – the hurricane season has blown over to be replaced by long sunny days, low humidity and cooling breezes. Across the region you can expect temperatures of 29ºC and 8 hours of daily sun. And – here's the real bonus – if you travel before the start of the school holidays you'll avoid peak season flight and hotel prices.
Barbados is an exciting place to stay in December, though it's pricy over Christmas and New Year. If you want splendid isolation, stay at The Atlantis on the quiet east coast. With only 10 rooms and suites, it is one of the island's oldest hotels, immaculately restored, and one of a tempting collection of small hotels and resorts in the Caribbean.
St Lucia is arguably the most beautiful of the larger Caribbean islands. Hidden amongst the forested hills and colonial plantations are some exquisite beachfront hotels including Jade Mountain and its less expensive (but equally beautiful) sister hotel, Anse Chastanet.
Jamaica is another popular honeymoon destination, combining friendly people, a buzzing local culture and numerous beauty spots. For a more intimate place to stay, I recommend Jamaica Inn, an elegant boutique hotel dating back to the 1950s.
For an all-inclusive experience, the couples-only Sandals offers a romantic and relaxed environment with everything in the price, from water skiing to gourmet dining, plus lots of honeymoon extras.
If you want to get away from it all, head out to the sun-bleached British territory of Anguilla – a perfect coral island a short flight from Antigua or ferry ride from St Martin. It has 33 pristine beaches and stunning hotels including Cap Juluca and the Four Seasons.
The Dominican Republic is great value. As a destination it's much under-rated, with lush rainforest, a vibrant local culture and beautiful beaches. Although it's known for its all-inclusive hotels (many of which are excellent), Dom Rep has some luxury boutique hotels too such as Zoetry Agua Punta Cana.
Steer clear of the Bahamas and Bermuda in December – they will be too cold.
For old-school romance, you could go cruising around the Caribbean with Star Clippers which has a small fleet of traditional sailing ships that can visit smaller ports that larger vessels can't reach.
If you love nature and want a bit of an adventure, Costa Rica offers a unique combination of rainforest, national parks, volcanoes, surf beaches and amazing wildlife. This two-week Costa Rica in Style trip includes stays at luxury hotels and lodges such as Cano Island and a stylish spa resort at the foot of Arenal volcano. Expect 24ºC and 7 hours of sun.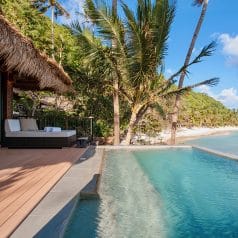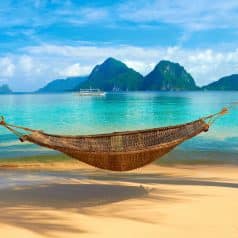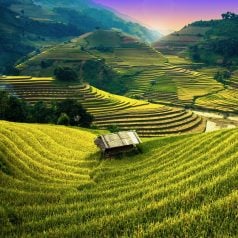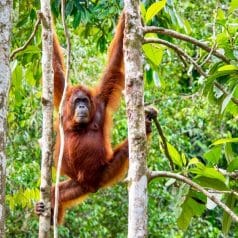 Asia
In the depths of our winter, much of Asia is experiencing gorgeous weather in December. You can crash on a beach for a fortnight, explore vibrant cities, venture out into the countryside – or do a combination of all three.
Bali is popular with honeymooners for its fascinating and colourful culture and local cuisine. Although this is technically the wet season you can expect 30ºC and 8 hours of sun, with just a few short sharp showers. My top hotel picks include Puri Ganesha, a laid-back luxury hideaway in the north of the island, COMO Shambhala Estate in Ubud, and the great-value Gajah Mina Beach Resort on a surf beach. See more honeymoon hotels in Bali.
If you love a taste of adventure, how about Vietnam. From the buzzing streets of Saigon (31ºC, 5 hours of sun) to a lazy cruise on the Mekong, you'll be staggered by the richness of the culture, the food and the countryside. This Vietnam in Style private tour includes Hanoi, a cruise in Halong Bay, Hoi An, Saigon and some luxurious relaxation in Con Dao.
If you love this part of the world but are looking for something different (and less touristy) consider the Philippines – a vast archipelago of natural wonders and cultural surprises. You'll want to experience some island hopping, laze on white sand beaches, do some diving or snorkelling, trek through rice terraces or up a volcano, maybe swim with turtles and dolphins … the list goes on.
India is a magical destination for a honeymoon. You could head to the iconic Golden Triangle and discover the best of Royal Rajputna or board the opulent historic train, Maharajas' Express.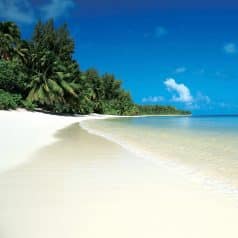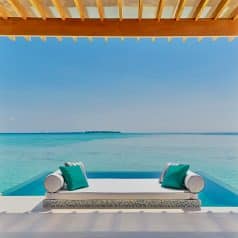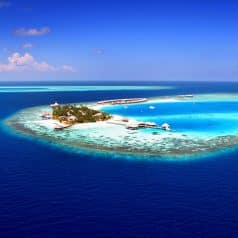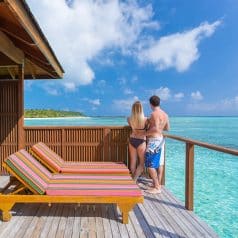 Indian Ocean
There are few honeymoon destinations more beguiling than The Maldives where each hotel occupies its own private island set amidst turquoise lagoons and deep blue seas. December marks the start of the dry season in the Maldives (it runs until April) with 30ºC temperatures and 8 hours of daily sun. You'll find everything from overwater villas to underwater spas.
My favourite islands in the Maldives include Huvafen Fushi, while NIYAMA Maldives is another exciting luxury resort. It offers 87 beach and water studios and pavilions – most with private pools – on two secluded islands. You can also opt to spend a night at sea in a stylish Maldivian sail boat, complete with personal chef and butler.
Going all-inclusive in the Maldives makes a lot of sense, and one of the most popular all-inclusive hotels is the four-star Kuredu Island Resort which has miles of white sand beach, two pools, four restaurants and a great reef for diving and snorkelling.
Many honeymooners choose to combine the Maldives with a cultural trip to Sri Lanka (30ºC, 7 hours of sunshine) on a twin-centre honeymoon. You can get married in Sri Lanka followed by a lazy honeymoon in the Maldives, only an hour's flying time away. See more honeymoon ideas in Sri Lanka. (Note: you can't get married in the Maldives, because the country is Muslim).
December is a perfect time to visit the Seychelles (29ºC and 7 hours of sunshine). Here you have a choice of a luxury hotel on the main islands of Mahé or Praslin, or staying at a remote barefoot island resort such as Denis Private Island. Better still, combine the two.
If you want to do some exploring alongside your snorkelling and sunbathing, this is a good time of year to visit Mauritius. The luxurious Trou aux Biches is set on one of the island's best beaches – and you can get married here too, in the shade of a banyan tree.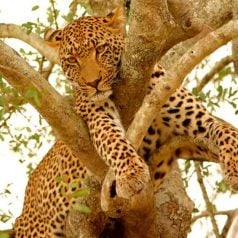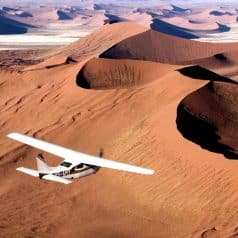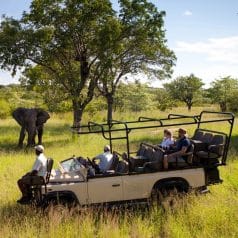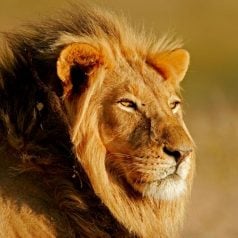 Africa
The Indian Ocean combines easily with southern Africa – for example, South Africa followed by Mauritius or the Seychelles – and the combination of safari and beach is a winner in December. The wildlife of Tanzania works well with the exotic white sand beaches of Zanzibar.
Or how about spending some time in Cape Town (25ºC, 11 hours of sunshine) before heading off on safari? Options include this Ultimate Cape Town, Winelands and Kruger honeymoon.
One of my favourite spots in South Africa for either a wedding or a honeymoon at Sir Richard Branson's Mont Rochelle set beneath the Klein Dassenberg mountains with its own vineyard and wine cellar.
In East Africa, Kenya is affordable and you'll find some gorgeous places to stay such as Elsa's Kopje in the Meru National Park and Cottar's 1920s Safari Camp close to the Masai Mara. See my selection of the best safari honeymoons in Africa.
You can expect 8 hours of sun and 27ºC in the Cape Verde islands if you fancy a beach honeymoon with a difference. With white sand beaches, dramatic landscapes and a mix of African, Brazilian and Portuguese influences, these Atlantic islands offer tremendous value, particularly on the main islands of Sal and Boa Vista. See the latest offers.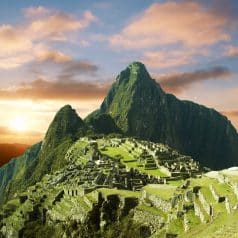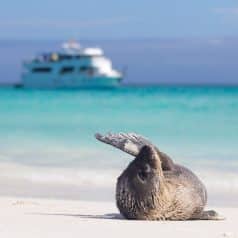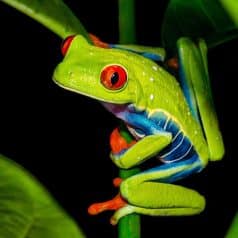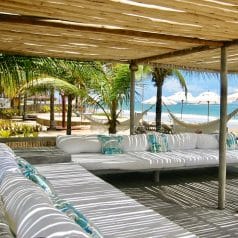 South America
It's summer in South America where you could discover the beautiful and diverse landscapes of Chile where highlights include the icy wilderness of Patagonia, the celebrated wine region and the stark beauty of the Atacama Desert (parts of which have never seen rain). This 12-night tour is amazing.
There's adventure to be found in Argentina too, with its own slice of Patagonia plus vineyards and the vibrant style of Buenos Aires to discover.
December is also one of the best months to explore Brazil. Specialists Dehouche can tailor-make honeymoons in South America, from the dramatic Iguacu Falls to the Amazon, as well as Rio de Janeiro and glorious beach escapes such as Fernando de Noronha.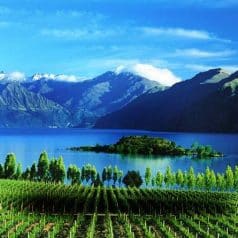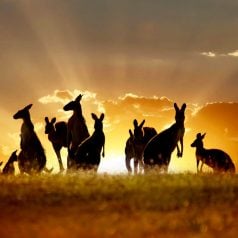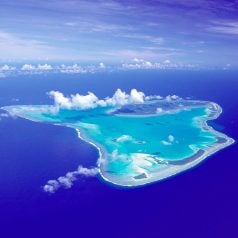 Australasia
For the ultimate long-haul road trip adventure, how about Australia? This Sydney to Melbourne coastal drive includes wine-tasting, national parks, beaches, penguins and koalas, as well as Perth and the glorious Whitsunday Islands (32ºC, 9 hours of sun).
Beyond New Zealand in the South Pacific lie the Cook Islands and Tahiti (formerly French Polynesia). Both can be combined with Australia or New Zealand, but they are also popular honeymoon destinations in their own right. You could take a Tahiti cruise around the 118 islands and atolls or stay in a fabulous resort hotel such as the Four Seasons Bora Bora.
In the Cook Islands, Sea Change Villas and Te Manava Luxury Villas & Spa are both ideal honeymoon getaways on Rarotonga.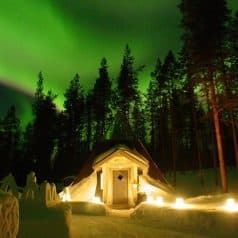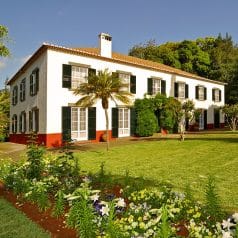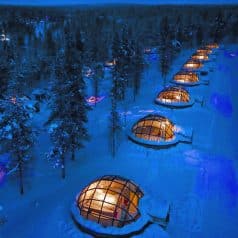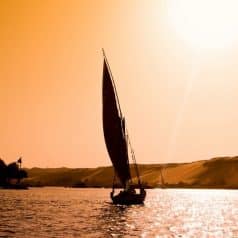 Europe and North Africa
Honeymoons are not all about sun beds and beaches. You could be snuggling up around a log fire, and venturing out into the snow for magical vistas of mountains and pristine night skies.
Relatively close to home, Iceland will be a snowy wonderland in December – with a great chance of seeing the Northern Lights. Stay at the Hotel Ranga on the banks of a salmon river overlooked by glaciers and mountains. In the evenings, you can sit in geothermal hot tubs, watching the sky.
The Aurora Zone offers romantic honeymoons in the Arctic Circle. Stay in one of these ice and snow hotels including a glass igloo where you can lie back in a warm bed and gaze up at the Northern Lights.
If you do want sun but your heart is set on Europe, the Portuguese island of Madeira has year-round sunshine, attractive hotels and mountainous landscapes that are perfect for romantic walks. Stay at a restored quinta (country house) such as Quinta da Bela Vista or Quinta da Casa Branco. Expect 17ºC and 6 hours of sun.
Nearby Tenerife is often overlooked by honeymooners, but it's a beautiful island with lots to do – from dolphin watching to volcano climbing – and wonderful hotels, including the adults-only Red Level at Gran Melia Palacio de Isora and the Gran Hotel Bahia del Duque.
It's a three-hour flight to Marrakech which is warm and sunny (19ºC and 7 hours of sun). Stay at a romantic riad in the souks or a spectacular desert camp (pack some warm clothes for the evenings). This 12-night Grand Circle private tour includes Marrakech, Essaouira, the Atlas Mountains and the Sahara desert.
You could opt for Egypt. Combine sightseeing in Cairo (21ºC and 7 hours of sun) with an unforgettable Nile cruise.
>> Visit our homepage for the full choice of 101 honeymoons or try our fun quiz to find the right destination for you. Our sister site, 101 Holidays, has expert tips on the best December holidays plus advice on where's hot in December.
Try another month…
January, February, March, April, May, June, July, August, September, October, November, December
Last updated: 10 June 2022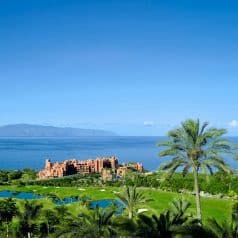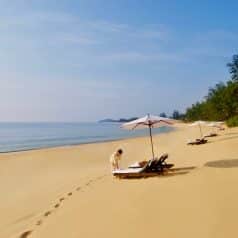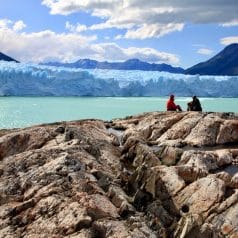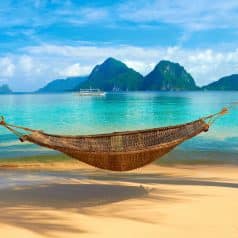 Get holiday deals sent to your inbox
Want to save up to 40% on holidays? Enter your email address below to receive a free weekly deals newsletter from 101 Holidays. You can unsubscribe at any time. View a sample newsletter.