Honeymoon Destinations in July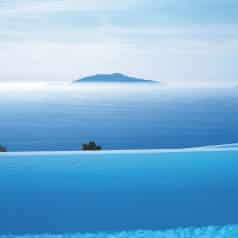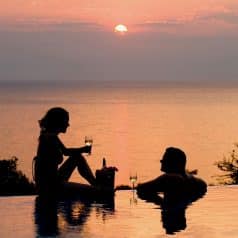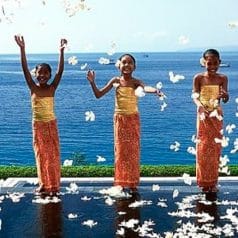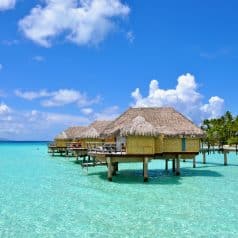 Where to go on Honeymoon in July 2022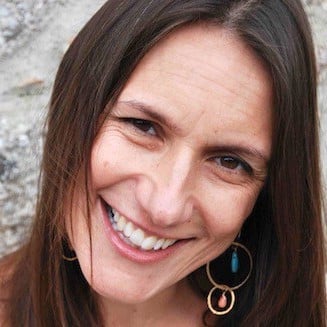 By Jane Anderson, Editor
July is peak honeymoon season, and in 2022 it is likely to be busier than normal with many weddings postponed because of the pandemic. So book early!
As a rule, the first half of July is less busy and cheaper because it's before the school holidays. If you're travelling late July, you may want to avoid busy resorts and find a secluded hotel. Or head to the Caribbean, where it's low season.
Book with a trusted tour operator. For details of prices and booking terms, click the links below to our recommended companies.
Quick links
Mediterranean – Other Europe destinations – Africa & Indian Ocean – Other long haul – UK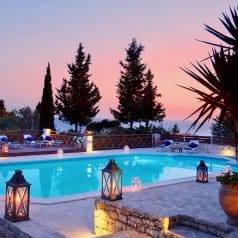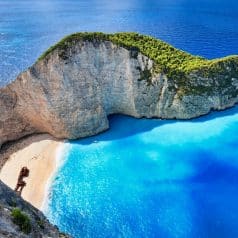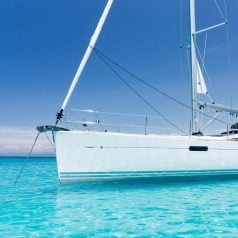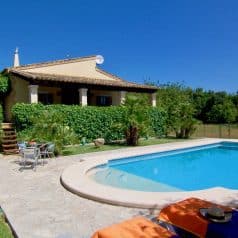 European Beach Honeymoons in July
The Mediterranean is in full holiday mode at this time of year and perfect if you want sun and culture too.
Greece is a guaranteed winner, whether you choose a luxury hotel or a simple self-catering villa. For glamour and romance it's hard to beat the chic hotels perched on cliff tops in Santorini, where you can expect 28ºC temperatures and an average 13 hours of daily sunshine. Check out Hotel Grace Santorini and these charming hideaway houses for two.
Oliver's Travels has a dazzling selection of villas for two in Greece, many with beachfront locations or private pools. How about sailing around the smaller islands on your own luxury chartered yacht? You can book the whole boat with crew, or just a single cabin.
If you want a classy hotel in Greece, head to the gorgeous adult-only MarBella Nido, where you can stay in a suite with private pool, enjoy fine dining on the waterfront and laze on a gorgeous full-service beach.
Turkey has many gorgeous boutique hotels yet remains good value. I love the Mandarin Boutique Hotel, a romantic hideaway set in quiet countryside close to the resorts of Fethiye and Oludeniz. Each of the double rooms has a kingsize four-poster beds and Jacuzzi for two.
Simpson Travel has the best collection of adult-only hotels in Greece and Turkey including the Purple Apricot Hotel on Paxos (which has just seven individual suites) and the tiny Bademli Bahçe Hotel in Turkey. These gems are almost impossible to find on Google or TripAdvisor.
If you want a bohemian arty vibe, try Ibiza. Get away from the package tourists and stay somewhere sexy, such as this romantic finca or this boho agriturismo. Mallorca has some beautiful villas as well for a chilled-out honeymoon away from the crowds.
Or look to another set of Spanish islands, where the breezes off the Atlantic stop the heat in the Canary Islands getting too intense – The Ritz-Carlton Abama in Tenerife is easily the most indulgent luxury option, from its Michelin-starred cuisine to a world-class spa, as well as its own golf course and private beach. Find more about planning a honeymoon in Tenerife.
What could be more romantic than a honeymoon in Italy? And it's not too crowded in July as almost all Italian families take their vacations in August. The Amalfi Coast is a classic destination with elegant restaurants, eye-popping views across the Bay of Naples and a dramatic coastline. If you love Italian food, you can combine the gastronomic centres of Bologna, Parma and Ravenna.
The island of Sardinia will be busy with Italian tourists in August, but go in July and you'll find the white-sand beaches are uncrowded. There are some lovely hotels where you'll be pampered with traditional charm, such as the the Hotel Abi d'Oru and the Hotel Villa del Golfo Lifestyle Resort.
And while the French island of Corsica (27ºC temperatures, 12 hours of sunshine) is ignored by most British holidaymakers, it has exquisite beaches, a rugged mountainous interior and lashings of delicious food and wine. There's a wide choice of romantic places to stay including hotels, villas and apartments.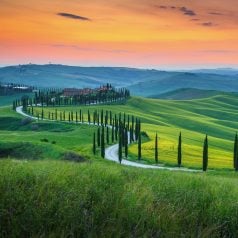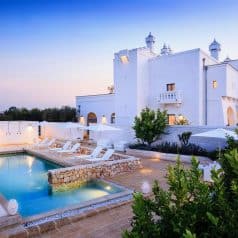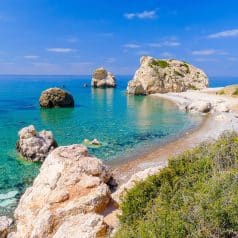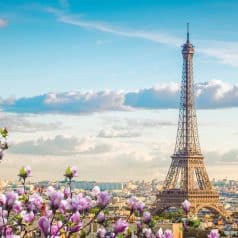 Other Honeymoon Destinations in Europe
If beaches aren't your thing, you could head to the Italian Lakes where you'll find good-value hotel packages and incredible scenery. There are some wonderfully romantic hotels such as the Grand Hotel Gardone, a blend of 19th-century grandeur and 21st-century glamour, and the Hotel Araba Fenice, a charming 19th-century lakeside villa recommended for foodies.
Prefer something more active? Why not take a walking or cycling honeymoon for foodies. Explore beautiful unspoilt countryside, visit vineyards and remote villages and eat at gorgeous restaurants, while your luggage is transported each day from one charming hotel to the next.
And while it's not an obvious choice, Iceland in July is amazing. You'll find warm weather – ideal for a dip in the Blue Lagoon – and of course you'll be able to experience the midnight sun. There are many live bars and romantic and hip places to stay such as the Art Deco Hotel Borg, while in Husavik – Iceland's whale watching capital – you can take a boat trip in search of minke and humpback whales under the midnight sun.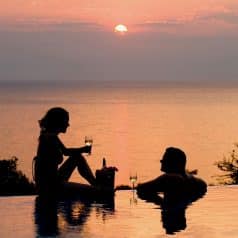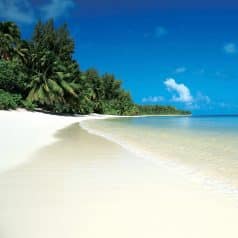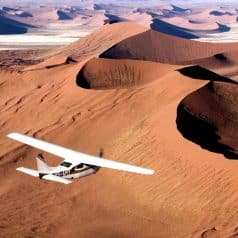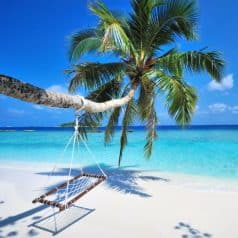 Africa and the Indian Ocean
If you've always dreamed of a safari honeymoon, July is the time to go. It's the beginning of the world's largest animal movement as zebra, gazelle and wildebeest migrate across the Masai Mara in Kenya and it's generally cooler than the Mediterranean. For indulgence, check out this 10-day Luxury Kenya honeymoon. You'll also find 29ºC temperatures and 7 hours of sunshine on the Kenyan coast though it will be pleasantly cooler in the game parks.
It's also the dry season in Namibia with temperatures of 21ºC and 10 hours of sunshine. It's the best time to view game, including the desert elephant and black rhino. Take a hot air balloon ride over the pristine desert, see shipwrecks scattered along the Skeleton Coast and climb the world's tallest sand dunes. Choose between a self-drive honeymoon and a classic fly-in honeymoon.
You'll find similar dry weather in Botswana, which is home to some of the most romantic and remote camps in Africa. If you want a real adventure, consider this private tour of the Makgadikgadi salt pans and Kalahari Desert.
If the accommodation is as important as the animals, see my pick of the best safari lodges for honeymooners including Ulusaba, Sir Richard Branson's private game reserve in South Africa. For the ultimate in Kenya safaris, take a look at Mahali Mzuri which has just 12 luxury tented suites.
Technically it's winter in Mauritius, but that still means 25ºC temperatures and 7 hours of sunshine. If you enjoy surfing, June through to August is the best time to go. One of my personal favourite hotels is Trou aux Biches. A more affordable option is the all-suite all-inclusive Heritage Le Telfair, or consider a twin centre safari/beach honeymoon with Mahlatini which mixes the same hotel and South Africa's Kruger National park. Learn more about honeymoon prices in Mauritius.
The Maldives and Seychelles are not at their best in July, but the island of Mozambique (25ºC temperatures, 8 hours of sunshine) makes a wonderful Indian Ocean alternative. Along with pristine white sand beaches, you'll find sailing trips on traditional dhows through the Quirimbas Archipelago, snorkelling in turquoise waters, with fresh seafood and barefoot luxury hideaways such as Azura Benguerra. See a full range of honeymoons in Mozambique.
Zanzibar and Tanzania is another exotic two-centre option. Try this 12-night honeymoon featuring the Serengeti, the Ngorongoro Crater – staying at the fabulous Sanctuary Ngorongoro Crater Camp – followed by time to relax at the superb Baraza Resort.
Sri Lanka works well in summer if you avoid the south-west coast. This East Coast Sri Lanka Journey is ideal for the summer months and combines cultural treasures with remote beaches.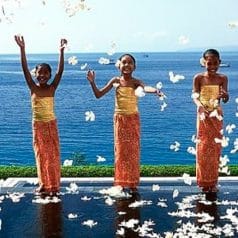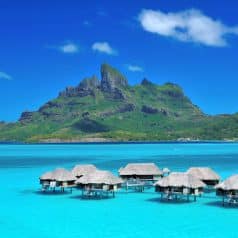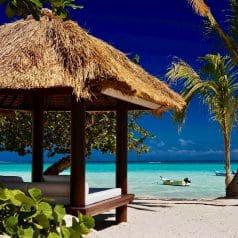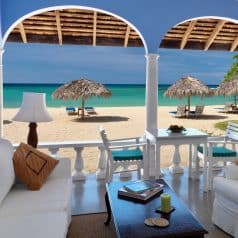 Other Long-Haul Summer Honeymoon Ideas
Many destinations in South East Asia are a bit wet in July, but there are exceptions. It's the dry season on the Gulf coast of Thailand where you'll find the lovely island of Koh Samui (31ºC temperatures, 7 hours of sunshine) enjoying good weather from May to October. Rain is an occasional surprise rather than a persistent nuisance.
Bali is also good in July (29ºC and 10 hours of daily sunshine). There is no shortage of honeymoon hotels in Bali though I particularly like the ultra-hip The Bale with its private infinity pools and The Purist, a boutique villa hideaway.
It's a wonderful time to plan honeymoons in Tahiti and French Polynesia. You're not short of luxurious hotels – choose from the overwater suites of Le Taha'a, the Polynesian style of Bora Bora Pearl Beach or the unbeatable private island escape of The Brando. Check out the full range of hotels in Tahiti as well as the best cruises in Tahiti for an alternative honeymoon.
And then, of course, there's the Caribbean. It will be hot in July but hurricane season has not yet begun and prices are relatively low. This is a smart time of year to book a luxury hideaway and take advantage of lower hotel rates. St Lucia's weather is typical of the region: temperatures of 30ºC and 8 hours of daily sunshine.
If you want a fabulous hotel on an island with lots to see and do, I recommend Anse Chastanet in St Lucia. Jamaica is another exciting destination: stay at Jamaica Inn near Ocho Rios.
If you simply want to crash out on acres of blinding white-sand beaches, take the short flight from Antigua to tiny Anguilla which has more than 30 world-class beaches plus many authentic beachfront restaurants.
Or for a more boutique stay, try this collection of luxury small hotels and resorts on islands across the Caribbean, while the ultimate splurge has to be Sir Richard Branson's Necker Island, in the British Virgin Islands.
If you fancy some adventure, how about a honeymoon in Peru which is perfect during our summer. You could take an overnight journey from Machu Picchu on The Andean Explorer, a luxury colonial-era train with designer cabins and sumptuous dining.
How about hitting the road in America? Take a fly drive honeymoon – Turquoise Holidays have some inspired self-drive itineraries including a classic Best of the West trip from San Francisco to Los Angeles. Lots of glamorous extras are available including the chance to upgrade to a sports car.
In Canada, the Rocky Mountaineer is one of the world's most scenic rail journeys. With panoramic domed windows, it crosses rivers and high mountain passes in the Rockies with fine dining and drinks included. Find more luxury rail journeys around the world including this unique itinerary in Japan.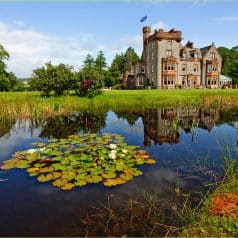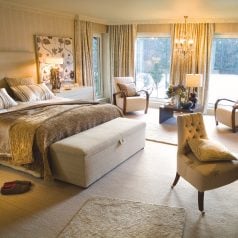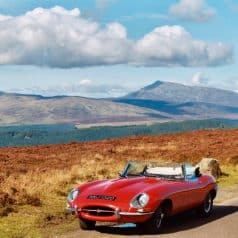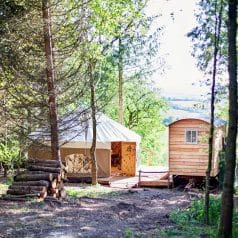 UK and Ireland Honeymoons in July
It's a glorious time to be in Scotland and explore the pristine countryside and beaches of the West Coast. Try this selection of honeymoon ideas in Scotland which includes a 6-night Seafood Trail travelling from Glasgow past Loch Lomond and onward to Wester Ross. Or stay on a private island off the coast of Argyll.
Ireland guarantees warm hospitality at its country house hotels and converted castles. I love this touring honeymoon in Counties Wexford and Cork. Pick from a selection of special experiences including whale watching, whiskey tasting and foodie tours.
I also love this collection of honeymoon hideaways in Wales, including luxury yurts, rustic cottages for two and shepherd's huts. Examples include The Wood Shack in Abergavenny and these Shepherds Huts beside a stream in the Brecon Beacons.
Or you can find some romantic retreats for two across Britain with Rural Retreats, including a chance to stay in a lighthouse keepers' cottage or explore the beautiful Cotswolds.
And further north, Gilpin Lake House is made up of six spacious suites set in the private grounds of Gilpin House, a Relais & Châteaux hotel in the Lake District. You can get massages in the spa and drink champagne in a lakeside hot tub before a chauffeur drives you up to the main house for a candlelit dinner.
If you are looking for a venue to host your own wedding in the UK, check out this Big Day collection of properties for rental. Examples include Torridge Country House in Devon and the lavish Langman Manor in Somerset which sleeps up to 49 and can host up to 160 guests.
>> Visit our homepage for the full choice of 101 honeymoons or try our fun quiz to find the right destination for you. See our sister site for more holidays in July and where is hot in July.
Last updated: 10 February 2022
Try another month…
January, February, March, April, May, June, August, September, October, November, December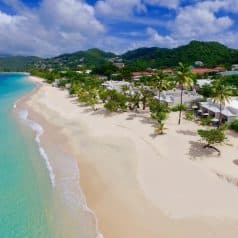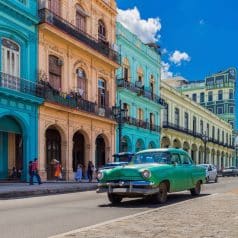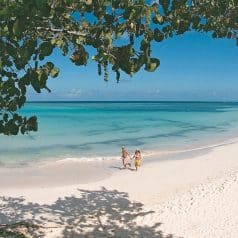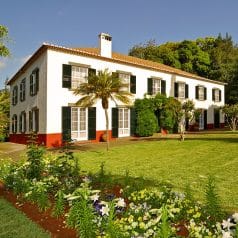 Get holiday deals sent to your inbox
Want to save up to 40% on holidays? Enter your email address below to receive a free weekly deals newsletter from 101 Holidays. You can unsubscribe at any time. View a sample newsletter.