Honeymoon Destinations in May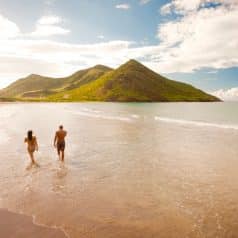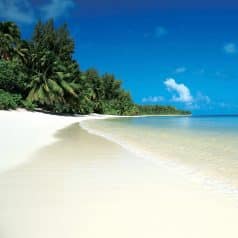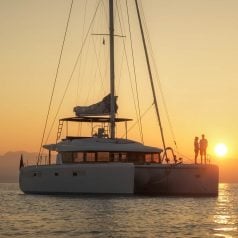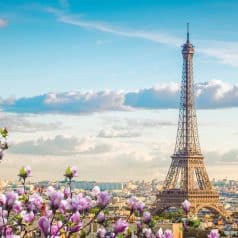 Where to go on Honeymoon in May 2022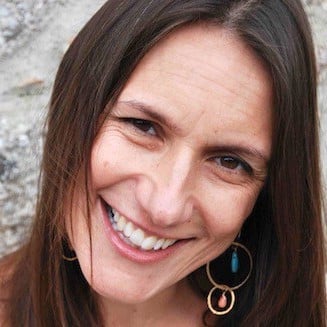 By Jane Anderson, Editor
May is one of the most popular months for a wedding and May 2022 will be especially busy because so many couples have delayed their plans. So once you've got your wedding venue booked, you should start to plan your honeymoon.
Most tour operators are just starting their summer flight programmes in May so prices are low. In the Mediterranean, long days of warm sunshine are all but guaranteed, yet it's rarely too hot to wander into town or do some sightseeing. In short, this is the perfect time to be in the Med, so you might want to book your honeymoon for May 2022, regardless of when you get married.
May is also a good month to fly long haul. Prices in the Caribbean plummet after the Easter holidays, yet the weather is superb, with several months to go before the start of the hurricane season.
Quick links
Mediterranean – European cities – Caribbean – UK honeymoons – Other long haul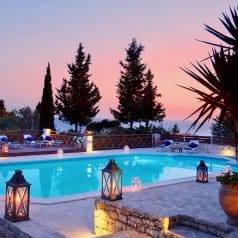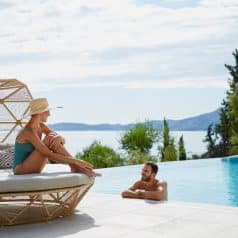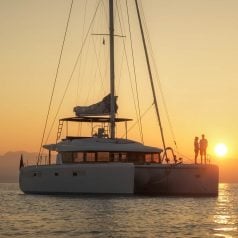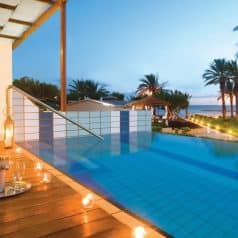 May Honeymoons in the Mediterranean
In my view, the best months to visit the Mediterranean are May, June, September and October. In May you can expect warm sunshine, low humidity and cool evenings – but you'll also find the welcome is friendly as resort workers look forward to the summer season.
On the French island of Corsica you can't miss the scented Maquis, at its best in May. There's a great choice of hotels, villas and apartments including some one-bedroom villas with their own private pool – perfect for a honeymoon. Check out Casa Acciana, a stylish one-bedroom villa near Calvi. Best honeymoon hotels include Hotel Casa del Mar.
The countryside of Mallorca (21ºC and 9 hours of sunshine) is another great destination. Far from the cheap-and-nasty packaged resorts, you'll find secret coves, picturesque villages, rugged walking paths and well-appointed villas for two such as Ca'n Bennassar. Prices in May will be much lower than in the peak summer period.
I'm a huge fan of Ibiza where you can easily escape the package hordes and discover a grown-up bohemian vibe, eating great food, swimming in hidden coves and enjoying spectacular sunsets. Stay at one of these lovely boutique hotels.
The Greek Islands are just about perfect in May. Simpson Travel has a collection of charming hard-to-find hotels for adults only including the gorgeous little Purple Apricot Hotel. You could head to the stunning volcanic island of Santorini (22ºC and 10 hours of sun) for chic boutique hotels such as Grace Santorini or the cosy Hideaway Houses for two. If you like your own space and privacy, rent a villa for two in Greece.
For a taste of the VIP lifestyle, you can cruise around the islands on a luxury crewed yacht sailing out of Corfu. Book a cabin or splash out on the whole boat.
Or indulge yourselves on dry land at the gorgeous MarBella Nido, a small luxury adult-only resort on Corfu. You can stay in a suite with private pool, enjoy waterfront fine dining and enjoy the full-service beach.
The Greek side of Cyprus is hot in May, regularly getting above 26ºC. At this time of year – before high summer – you can still find some special offers at luxury hotels such as the Annabelle and the Four Seasons in Limassol.
If you crave privacy and quiet, head to the Mandarin Boutique Hotel, a charming adults-only hideaway with just eight rooms set in the Turkish countryside near the resort of Fethiye (25ºC, 10 hours of sunshine). Rates are very affordable and each room has a four-poster bed and Jacuzzi. Or try the tiny adult-only Bademli Bahçe Hotel on the unspoilt Bozburun Peninsula.
If you love all things Italian, you could treat yourselves to a week on the island of Capri, perhaps combined with another week exploring the Amalfi coast. On Capri (21ºC, 8 hours of sunshine) you could stay at the glamorous Capri Palace Hotel & Spa. On the Amalfi coast, take a look at the contemporary Casa Angelina which has all-white rooms and its own private beach.
Things will be warming up nicely on Sardinia (22ºC, 9 hours of sunshine) where you'll find empty white sand beaches, clear turquoise seas and great hotels such as the Hotel Capo d'Orso for five-star spa pampering, and the charming and friendly Hotel Relais Villa del Golfo set on a beautiful bay.
If you enjoy authentic local food and the great outdoors, you'll love this collection of walking and cycling honeymoons for foodies. There are also options for wine lovers. Options include Burgundy by Bike and walking around Italy's Lake Iseo.
Find more honeymoon ideas in the Mediterranean.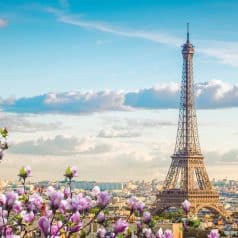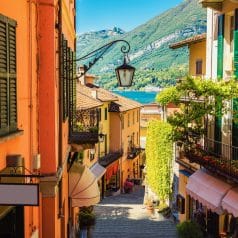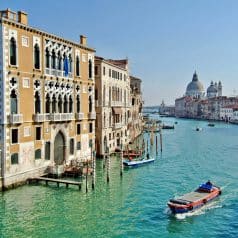 European Cities
European cities are ideal in May. It's a perfect time to be in Paris – the spring sunshine puts a smile on everybody's face, but the peak summer crowds have yet to arrive. Choose from this selection of luxury hotels including the three-star Balzac set in a former private residence just off the Champs-Elysées, and the charming Relais Christine tucked away on the Left Bank.
Spain has some of the most appealing cities in Europe if you're looking for romance and culture. I recommend heading to Andalucia and exploring Seville, Cordoba and Grenada. You can expect lots of warm sunshine (27ºC and 10 hours of sun in Seville) – ideal for lounging at pavement cafes and dining al fresco.
In Italy, Florence has just the right mix of high culture and fabulous food – plus temperatures of 23ºC and 8 hours of daily sunshine. One of the best hotels is the five-star deluxe Helvetia e Bristol, and you can easily combine this with a stay in Rome and Siena.
Few cities are more romantic and evocative than Venice and May is a great month to visit (23ºC, 7 hours of sun) before the summer crowds descend. To make it extra special, you could travel by Orient-Express with an overnight stop in Switzerland. You'll experience the beauty of the Alps and arrive in Venice the next day to be whisked to your hotel by water taxi.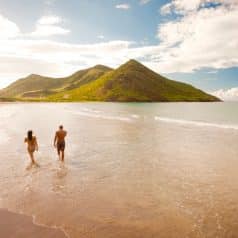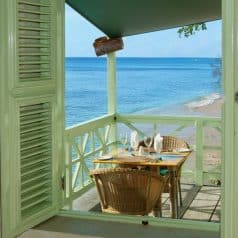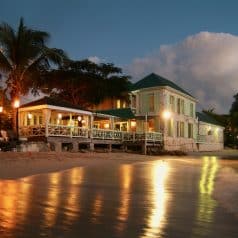 Caribbean Honeymoon Destinations in May
This is a superb time to head to the Caribbean. The islands are winding down after the high season, and hotel rates and airfares are great value. But the weather is fabulous, with temperatures in the high 20s and perhaps the occasional short rain shower at night or late afternoon.
Each of the islands has its own character and charms, so your choice should depend on what you're looking for in a honeymoon – and your budget.
Anguilla is a perfectly flat coral island with miles of platinum-white beaches and some super stylish hotels including Cap Juluca, the Four Seasons and Aurora Resort. St Lucia is one of the most scenic of the larger islands – stay at the glorious Anse Chastanet.
If you want a buzzing all-inclusive resort, you can't beat the couples-only Sandals which has some of the best beach locations in the Caribbean.
To really get away from it all, head to the British Virgin Islands where Sir Richard Branson's Necker Island is a fabulous treat. It runs Celebration Weeks during selected weeks of the year, when you can book a room rather than renting the whole island.
You can also explore the Caribbean on a Star Clippers cruise, setting sail on a magnificent tall ship. The vessels are small enough to feel intimate and stop at small ports inaccessible to big cruise ships. And what could be more romantic than a real sailing ship?
If you want a more conventional luxury hotel, I recommend this collection of 13 gorgeous small hotels and resorts in the Caribbean.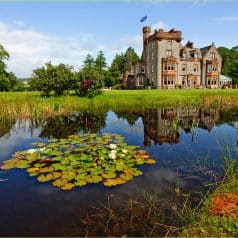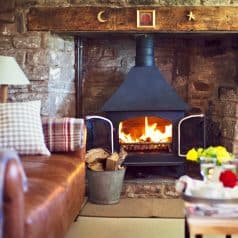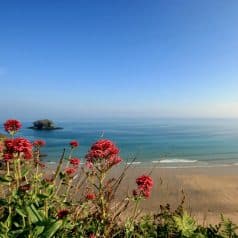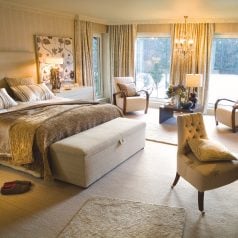 UK Honeymoons in May
If you want a romantic, rustic and chic experience – and are looking for a honeymoon bargain – head to Scotland where you can enjoy a five-night self-drive Luxury Scottish Honeymoon that includes stays at a five-star hotel in Edinburgh, a lodge on the shores of Loch Ness and a private island off the coast of Argyll. Plus, you can upgrade to a classic car.
If you want a wild country retreat, head to Wales. This collection of romantic hideaways includes luxury yurts, cosy cottages for two and shepherd's huts. Top tips include The Wood Shack in Abergavenny, with a gorgeous outside space and wood-burning stove.
You can expect good weather in England's southwest. If you want a secluded self-catering hideaway try somewhere like Barnacles in Fowey, Cornwall. Find more romantic cottages at Rural Retreats.
If you're planning a wedding in the UK, this Big Day collection features properties you can rent. For the full Downton Abbey experience, you could hire Pitcalzean House in the Scottish Highlands, which sleeps up to 37 and has a party barn, cinema room, woodland and children's den.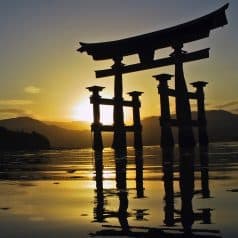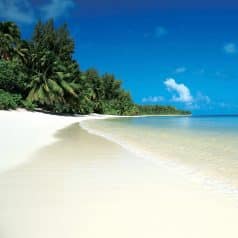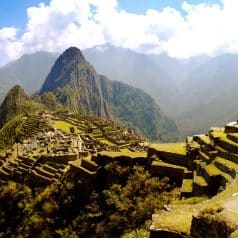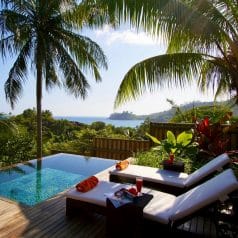 Other Long Haul Honeymoons in May
May is a great month to explore California – it's 23ºC with 9 hours of sunshine in Los Angeles. Or head down to South America, where Peru is at its best – this is a wonderful time of year to combine beach, jungle and a trip to the ancient city of Machu Picchu.
May is the perfect time to visit Japan. Temperatures in Tokyo will be mild (23ºC, 6 hours of sunshine), the gardens are in full bloom and the mountains are green. See this selection of honeymoons in Japan including an exciting and romantic private tour of natural hot springs, stays in Tokyo and Kyoto, nights in traditional 'ryokan' inns and travel on bullet trains.
It's also a good time to visit Vietnam where this classic two-week private tour is one of the most popular for honeymooners, ticking off Saigon (33ºC, 5 hours sunshine), Hoi An, Hanoi, Saigon, Halong Bay and the idyllic beaches of Con Dao.
The Indian Ocean is dreamy in May. In Mauritius the humid summer months (December to April) have passed, but the winds of July and August have yet to arrive. Expect 27ºC and 7 hours of sunshine. Check into such gems as Trou aux Biches.
The Seychelles promise 29ºC temperatures and 8 hours of sunshine but prices are lower before the high season of July and August. Stay in a plush resort such as Raffles Praslin or really push the boat out with a stay at Denis Private Island. British Airways now fly direct to the Seychelles.
In Bali, May is the beginning of the dry season (30ºC, 10 hours of sunshine), so this spiritual island will be looking particularly lush after the rains. Here are some of the world's most romantic hotels such as Bambu Indah, with antique houses set amongst rice paddies, and the laid-back luxury hideaway of Puri Ganesha. See more hotels in Bali.
It's the dry season in Namibia with temperatures of 23ºC and 10 hours of daily sunshine. Take a hot air balloon ride over the desert, see shipwrecks along the Skeleton Coast, climb the world's tallest sand dunes and track the endangered Black Rhino. Namibia has superb lodges and tented camps, and good roads and safety make it ideal for a self-drive honeymoon. If you'd rather not drive, try this classic fly-in honeymoon.
Another exciting destination for nature lovers is Australia. In May, the best regions to visit are South Australia and Queensland.
>> Visit our homepage for my full choice of 101 honeymoons or try my fun quiz to find the right destination for you.
Try another month…
January, February, March, April, May, June, July, August, September, October, November, December
Last updated: 9 February 2022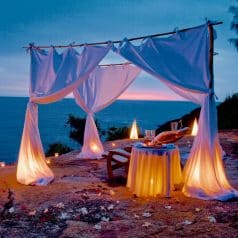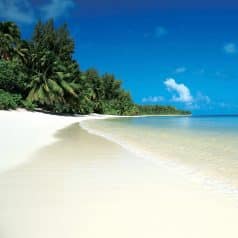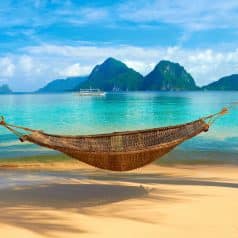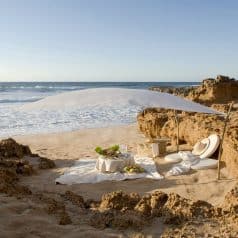 Get holiday deals sent to your inbox
Want to save up to 40% on holidays? Enter your email address below to receive a free weekly deals newsletter from 101 Holidays. You can unsubscribe at any time. View a sample newsletter.