Honeymoon Destinations in November

Where to go on Honeymoon in November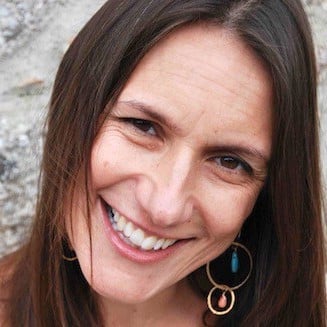 By Jane Anderson, Editor
November can be a tricky month for a honeymoon. With winter settling in across Europe, you might get lucky with the sunshine in the southern Mediterranean but it's risky out of season. Assuming you want bikini weather, you will need to fly a little further.
Wherever you choose, I strongly recommend you book with a trusted tour operator with flexible terms. Follow the links below for details of prices and dates.
Quick links
Short haul sunshine – Africa & Indian Ocean – Other long haul – Head north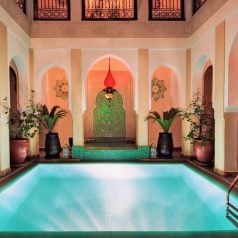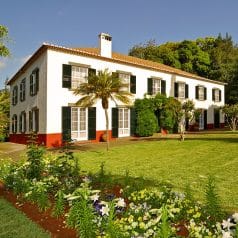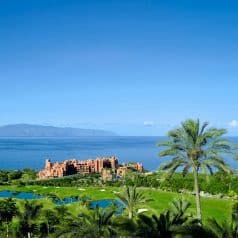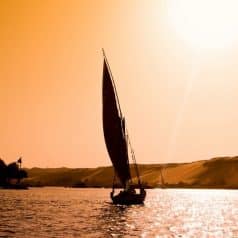 Europe and North Africa Sunshine in November
If your heart's set on sunshine but you'd rather stay in and around Europe, the closest destination to consider is Morocco which is wonderful in November. Just three hours flying time from London, expect 22ºC temperatures and an average 7 hours of daily sunshine. Treat yourselves to a honeymoon at a luxury riad in Marrakech perhaps with a few nights at Sir Richard Branson's ultra-glam Kasbah Tamadot in the lower Atlas Mountains.
Another option is to head out into the Atlantic. It's just four hours flying time to Madeira, where you can expect 22ºC temperatures and 6 hours of sun. The island is home to some stylish hotels including many restored quintas (country houses). Try Quinta da Bela Vista or Quinta da Casa Branco.
In the same region, Tenerife is well served by direct flights from across the UK and has some gorgeous hotels including the Gran Hotel Bahia del Duque and The Ritz-Carlton Abama.
On a budget? See my pick of the best value honeymoon packages.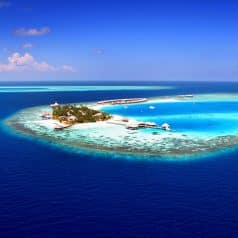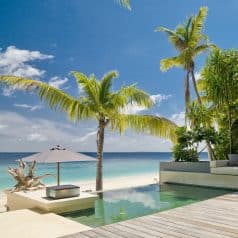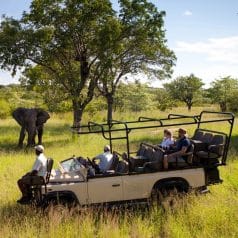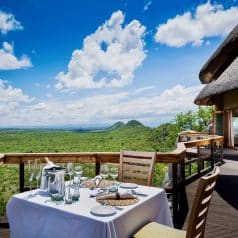 Africa and Indian Ocean Honeymoons in November
There's never a bad time to go to Africa for a honeymoon safari. The obvious time is the dry season, not just because of the lack of rain but because the wildlife congregate around water holes. However, the rainy season can be extraordinary: the bush springs to life, the rivers bulge and the skies light up with electric storms.
In Kenya you can expect a smattering of rain in November, although you'll still have 7 hours of daily sunshine and temperatures of 24ºC in the capital Nairobi, and 31ºC on the coast with 9 hours of sun. So a Safari and Beach combination makes a lot of sense. See this selection of honeymoons in Kenya.
Tanzania is sensational. Rainfall is low in November and you can expect 8 hours of sun and temperatures of 32ºC. Try to stay at the Sanctuary Ngorongoro Crater Camp which is a great base to encounter big cats, rhino and elephant. Combine it with beach time in Zanzibar on this 12-night honeymoon.
November marks the arrival of summer in South Africa. Kick off in beautiful Cape Town (23ºC and 10 hours of sun). The lack of water and vegetation makes this prime game-viewing season, especially in the Kruger region.
If you really want to treat yourselves, head to Ulusaba Private Game Reserve then Mont Rochelle in the Winelands. In Kenya, you can stay in a luxury tented suite at  Mahali Mzuri – the ultimate in privacy and seclusion. All three properties are owned by Sir Richard Branson.
South Africa or Kenya make a great two-centre combination with an Indian Ocean island such as the Seychelles or Mauritius, for a spectacular safari-and-beach option.
Mauritius is ideal in November: it's just before the humid summer season and you can expect 9 hours of sunshine and temperatures of 29ºC. You'll find a great selection of beachfront hotels, including the gorgeous Trou aux Biches and the (great value) all-suite five-star Heritage Le Telfair set on a dazzling white-sand beach.
You can expect a little rain in the Seychelles, but perfect temperatures of 29ºC and 7 hours of sunshine. British Airways now flies direct. The upmarket tour operator Abercrombie & Kent recommends Raffles Praslin if you want a resort hotel, and Denis Private Island for barefoot isolation.
And while there's also a little rain in the Maldives, November marks the start of the dry season so it's a great month to discover the equally glorious white sand beaches of these Indian Ocean islands, with six hours of sunshine and temperatures up to 29ºC.
Choosing an all-inclusive honeymoon in the Maldives is a perfect way to indulge without constantly worrying about your budget. There's an option to upgrade to all-inclusive at Meeru Island resort too, with some over-water rooms.
If you're splashing out, Niyama and Huvafen Fushi are two of the most luxurious resorts in the Maldives, whether you fancy sexy style or barefoot luxury.
Or look to the west coast of Africa. South of the Canary Islands are the Cape Verde Islands with their own tropical beaches and dramatic landscapes, plus direct six-hour flights from the UK. In November you can expect 9 hours of sun and 28ºC, and it's a great destination for bargain hunters. See the latest offers.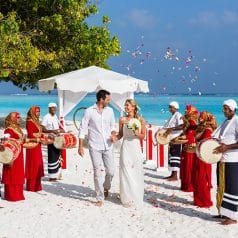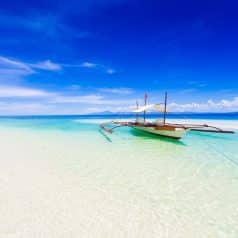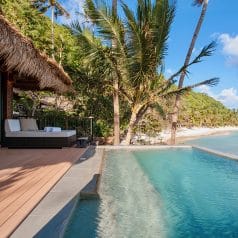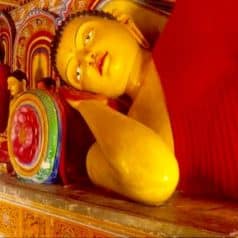 Other Long Haul Honeymoon Ideas
Sri Lanka is a fantastic choice for a honeymoon in November because the dry season has begun, but flights are still at low-season rates. The capital, Colombo, typically enjoys 30ºC and 7 hours of sun. It's one destination which has everything: gorgeous beaches, cultural treasures, wildlife parks, great food, friendly people and low prices, not to mention some stunning boutique hotels, including Vil-Uyana and Amanwella.
For a two-centre honeymoon with the best of two worlds, I love this Sri Lanka and Maldives option, the ultimate culture and beach combination.
Few destinations are more romantic and exotic than India. You could relax on the beaches of Goa or book a luxury ride on the Maharajas' Express, an opulent colonial-style train journey featuring a tiger safari and champagne sunrise over the Taj Mahal.
Or keep going to discover some fantastic Asian honeymoons in November. In Southeast Asia, Bali is a bit wet at this time of year, and you should avoid the Gulf coast of Thailand and Malaysia (which includes the island of Koh Samui). But it's a great time of year to visit Cambodia where you can explore the jungle-clad temples at Angkor, sleep on a Floating Lodge and walk with elephants in Mondulkiri.
Another really exciting destination in Southeast Asia is the Philippines – it's great for island hopping, diving, trekking through rice terraces, swimming with turtles and climbing volcanoes – and you won't be surrounded by swarms of other tourists.
Few destinations are more fascinating than Japan – particularly if you love culture and food. The weather will be sunny and mild (17ºC and 5 hours of sun in Tokyo) and a carpet of red and gold autumn leaves blankets the countryside and temple gardens. See some detailed suggestions for honeymoons in Japan.
See more honeymoon ideas in Asia.
For a South Pacific island with a French twist, consider Tahiti which first become widely known in Europe in the paintings of Paul Gauguin. You could take a cruise around some of the 118 islands and atolls of Tahiti or stay at romantic Le Taha'a for overwater suites and beachfront villas with private plunge pool. See more hotels with private pools.
Or head to Australia before prices rise over the Christmas holidays. This Sydney to Melbourne coastal drive is proving a huge hit with honeymooners. As well as taking in the two iconic cities, it includes whale-watching, wine-tasting, spectacular beaches, national parks and Phillip Island, home to penguins, kangaroos and koala bears. Wow!
November is not the best time to visit much of the Caribbean. This is the tail end of the hurricane season, and it can be windy and wet. However, if you head to the north of the region you can find great weather and it's low season for hotel rates. Best destinations include the Dominican Republic and Jamaica.
South America is another option. In Argentina you'll find late spring sunshine and the start of the glamorous international polo season. There's a myriad of cultural events in Buenos Aires (25ºC and 8 hours of sun) as the capital gets into full swing for the summer months. Find out more from the local specialist operator Dehouche.
Chile is a thrilling option if you love the great outdoors. Stay at a luxury desert camp amid the volcanoes and dry salt lakes of the Atacama, parts of which have never seen rain, and explore the breathtaking frozen wilderness of Patagonia. The wine is pretty good too.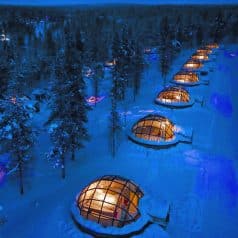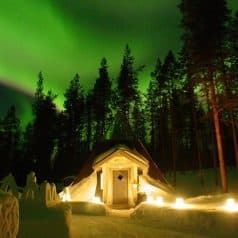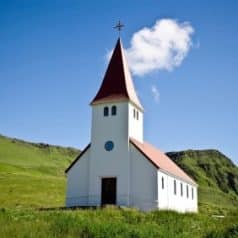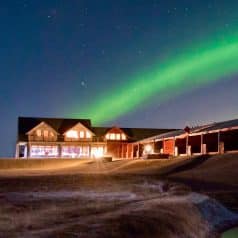 Head North
If you're not interested in hot weather on honeymoon, why not head north to Iceland. It's only a short flight to reach this exciting wintry wilderness where you have a great chance of seeing the magical Northern Lights. Unwind at the stunning Hotel Ranga which is overlooked by glaciers and mountains and has its own geothermal outdoor hot tubs, from where you can watch the world's greatest light show.
I also recommend The Aurora Zone which can arrange a romantic snowy honeymoon in the Arctic Circle. You can view the Northern Lights – perhaps from the comfort of a cosy bed in a glass igloo. Or enjoy the thrill of a husky safari and snowmobiling ride on an adventure honeymoon in Finnish Lapland.
Last updated: 10 June 2022
>> Visit our homepage for my full choice of 101 honeymoons or try my fun quiz to find the right destination for you. See our sister site, 101 Holidays, for expert recommendations on the best holidays in November, plus where is hot in November.
Try another month…
January, February, March, April, May, June, July, August, September, October, November, December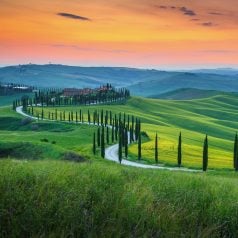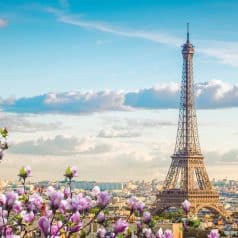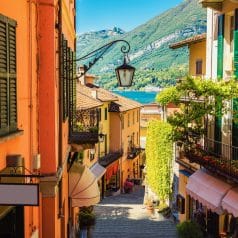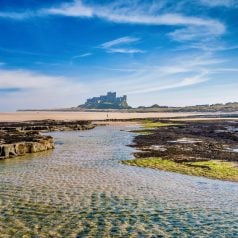 Get holiday deals sent to your inbox
Want to save up to 40% on holidays? Enter your email address below to receive a free weekly deals newsletter from 101 Holidays. You can unsubscribe at any time. View a sample newsletter.