Honeymoon Destinations in October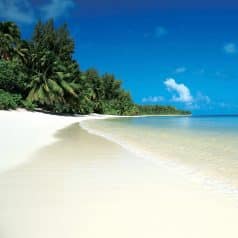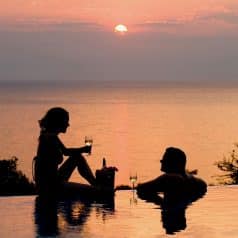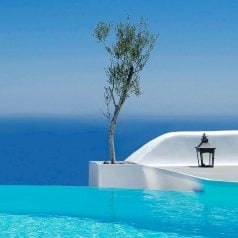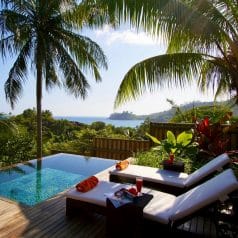 Where to go on Honeymoon in October 2022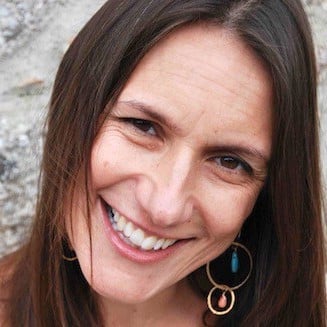 By Jane Anderson, Editor
October is a great month for a honeymoon. The autumn colours provide a lovely setting for a wedding, then you can jet away for some gorgeous weather at knockdown prices, with sun across the Mediterranean, glorious city breaks across Europe and wonderful long-haul beach destinations.
In the first half of October, I would head to the Med – maybe Greece, Turkey, southern Italy or the Balearics. Towards the end of the month, when the weather becomes less reliable, you might consider Morocco or Tenerife, or flying a little further to Abu Dhabi, Dubai or Mauritius.
I'd advice you to avoid October half-term week if you can, towards the end of the month. And you should book with a trusted tour operator. Follow the links below for details of prices and dates. You can also learn about getting married abroad.
Quick links
Short haul beach honeymoons – City and countryside in Europe – Long haul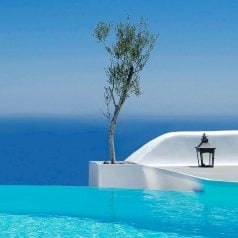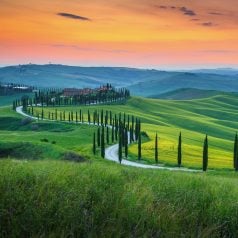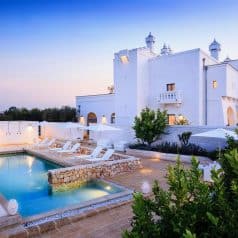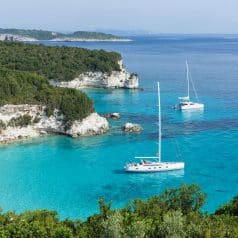 European Beach Honeymoons in October
In the first half of October you can enjoy fabulous weather and no crowds across the Mediterranean. Rent a villa for two in Mallorca, discover the glamorous Amalfi Coast or find a friendly little hotel in Corsica.
Later in the month you are better off in the southern Med – perhaps to the pristine Italian island of Sardinia or the more southerly Greek islands including volcanic Santorini. Here you can expect 25ºC temperatures and 8 hours of sun in October. Furthest south of all is Cyprus where the mercury can hit 28ºC. Check out these deals on five-star hotels.
In the Greek Islands, you can rent a villa for two with either a private pool or beach access. See more honeymoon villas with a pool or hot tub, and hotels with private pools.
If you want a gorgeous luxury hotel, head to the MarBella Nido, a boutique adult-only resort in a lovely corner of Corfu. Stay in a suite with private pool, and enjoy a choice of restaurants and bars and a full-service beach with watersports.
In Turkey, head to the Mandarin Boutique Hotel, which has eight double rooms, each with a four-poster bed and Jacuzzi.
Simpson Travel has a lovely collection of adult-only hotels in Greece and Turkey including the Arosmari Village Hotel on Crete (the most southerly of the Greek islands) and the lovely Kalkan Regency on the Turquoise coast of Turkey. See more honeymoon ideas in the Mediterranean.
Temperatures on the Portuguese island of Madeira hover around 24ºC with 7 hours of sunshine, and it's only a four-hour flight from the UK. As well as some great hotels and dramatic mountainous landscape, you can go whale watching, enjoy picturesque walks or take your pick from canyoning, big game fishing, paragliding and scuba diving. Stay at one of the restored mansions (quintas) such as Quinta da Bela Vista or Quinta da Casa Branco.
Not far away in Tenerife there's more whale watching, as well as star gazing and the less explored green north of this sunny Canary Island: the adults-only Red Level at Gran Melia Palacio de Isora is ideal if you're travelling over half-term, while foodies will love the Gran Hotel Bahia del Duque. For a true honeymoon splurge, it's hard to beat the The Ritz-Carlton Abama.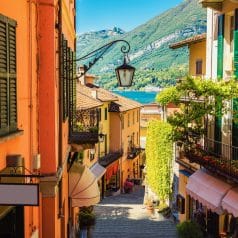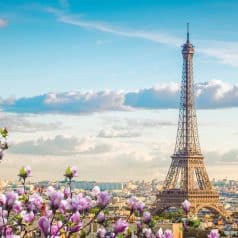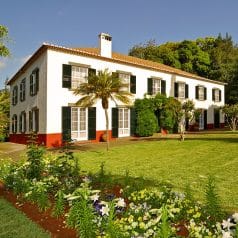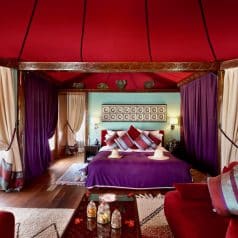 City and Countryside in Europe
October is a perfect month to explore Europe's cities – and you'll avoid the crowds and sweltering heat of summer. The Italian cities are especially welcoming – work your way through Rome, Florence and Siena or combine Venice and Verona.
If you have the budget, treat yourselves to a journey on the Orient-Express all the way from London to Venice. You will travel through Europe passing glorious scenery whilst enjoying gourmet cuisine, champagne and fine wines. Find details here.
Autumn is a romantic time of year in Spain too, with plenty of romantic city breaks. Sleep in a palace and feel like royalty – I recommend the Hospes Las Casas Del Rey de Baeza in Seville and Hospes Palacio de los Patos in Granada.
Just beyond Europe – but still only three hours flying time from London – is Morocco with guaranteed warmth in October: expect 28ºC and 8 hours of sun in Marrakech. If you're sticking to a stricter budget, go for this seven-night Classic Honeymoon which includes a hot air balloon flight plus stays at a riad in Marrakech, a romantic desert camp and a converted kasbah. If you want to turn up the luxury dial, check into Sir Richard Branson's ultra luxurious Kasbah Tamadot in the lower Atlas Mountains.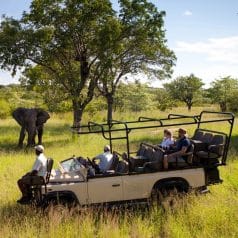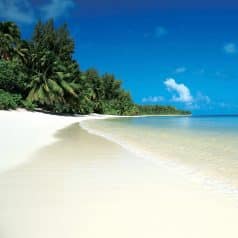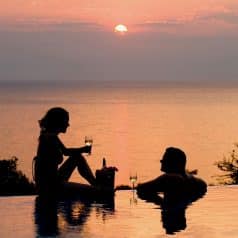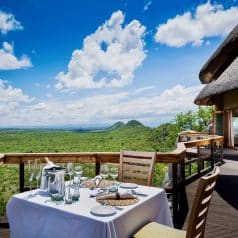 Long Haul Honeymoons in October
Fly another couple of hours and you can find yourselves in the Arabian Gulf with 36ºC and 10 hours of daily sunshine in October. And because it is such a huge flight hub, there are interesting options for two-centre honeymoons.
In October spring is well underway in South Africa. The weather will be dry and warm (25ºC in Johannesburg) and the lack of rain and vegetation makes this prime game-viewing season as animals concentrate around water sources. This is especially true in the Kruger area of South Africa. If money's no object, consider Ulusaba Private Game Reserve which offers a sensational honeymoon experience, or Mont Rochelle in the Winelands (a great place for an intimate wedding).
In East Africa the large herds have migrated into Kenya's Masai Mara. This is a good time to stay in some of the most romantic safari lodges in the world such as Elsa's Kopje in Meru National Park, Cottar's 1920s Safari Camp near the Masai Mara and Segera Retreat on the Laikipia Plateau. For the ultimate in privacy and seclusion, check out Sir Richard Branson's Mahali Mzuri.
A good two-centre option is a safari in Tanzania followed by Zanzibar for a beach escape. Zanzibar is as exotic as it sounds: the Arabic capital Stone Town is endlessly fascinating while the beaches are home to some of the world's most chilled castaway hotels.
For more beach honeymoons, it might be off-season in the Caribbean but in the Indian Ocean, Mauritius (27ºC, 8 hours of sun), the Seychelles (29ºC, 7 hours of sun) and the Maldives (30ºC, 8 hours of sun) are all perfect in October. Ask your tour operator about combining Mauritius or the Seychelles with Southern Africa too.
If you're on a budget, but have your heart set on the Indian Ocean, check out these stylish hotels in the Seychelles, or the five-star Trou aux Biches set on a white-sand beach in Mauritius. See more honeymoons in Mauritius.
In the Maldives, you can bag a great value honeymoon by going all-inclusive in the Maldives. I recommend Meeru Island which offers four-star honeymoons at three-star prices, and Kuredu Island Resort which has a choice of villas, suites and bungalows set on a 3km white sand beach.
Find more value honeymoon packages for a range of budgets.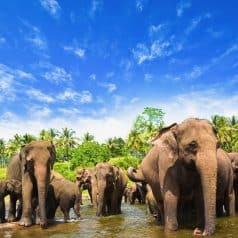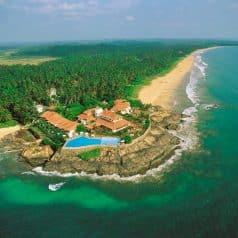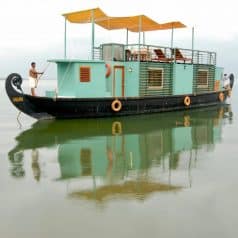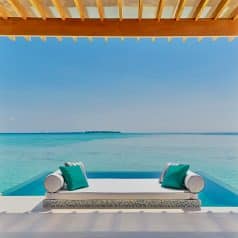 A great two-in-one combination if you want to combine culture with beach is this twin-centre honeymoon in Sri Lanka and the Maldives. This is also a great idea if you want to get married in one destination and honeymoon in another as weddings in Sri Lanka are good value for money and very exotic. You can't get married in the Maldives, unless at least one of you is a Maldivian resident.
October is also the start of the tourist season across south-east Asia. You could take a private tour of Vietnam and stay in hidden gems like the Hoi An Chic Green Retreat. If you feel you want somewhere different, how about the Philippines – late October is a great time to visit to avoid high season prices.
This month is also a lovely time to visit Japan as the heat of summer is replaced by the warm colours of autumn. Soak up the stunning sights, sounds and smells of Tokyo before exploring the mountains, gardens and hot springs.
It's also the end of the drier months in Tahiti – how about a cruise through the islands of French Polynesia or a stay at one of these luxuriously romantic hotels in Tahiti.
Alternatively, head to the Cook Islands including stunning Aitutaki. It's a great option to team with New Zealand.
And it's also the end of the dry season in Peru if you've always wanted to see Machu Picchu, the Andes and Lake Titicaca. For a truly luxurious way to discover the country's Incan treasures and the colonial charm of Arequipa, board The Andean Explorer for a rail journey complete with designer cabins and even an on-board spa.
Last updated: 1 June 2022
> Visit our homepage for the full choice of 101 honeymoons or try our fun quiz to find the right destination for you. Still stuck for ideas? See the Top 10 honeymoon destinations for UK couples.
Our sister site, 101 Holidays, has expert recommendations for holidays in October, and details on where is hot in October and where's hot in Europe in October.
Try another month…
January, February, March, April, May, June, July, August, September, November, December
Get holiday deals sent to your inbox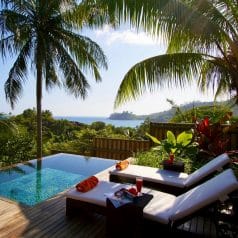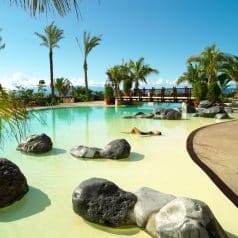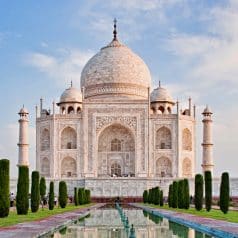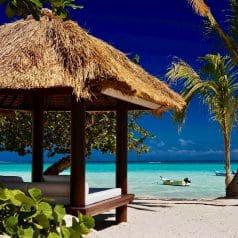 Want to save up to 40% on holidays? Enter your email address below to receive a free weekly deals newsletter from 101 Holidays. You can unsubscribe at any time. View a sample newsletter.