Honeymoon passports and changing your surname

* How to apply for a last-minute UK passport
* Advice on changing to your married surname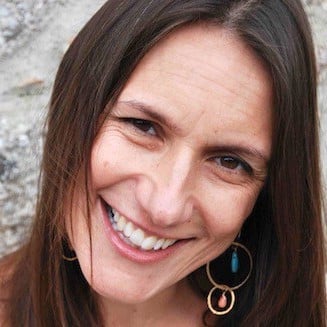 By Jane Anderson, Editor
If you're caught up in the stress of organising a wedding and a honeymoon, it's easy to forget about passports. Do this as soon as you can, to ensure your documents are up to date, and if you want to change yours to include your new married name.
At least six weeks before you are due to fly, check that both of your passports are not near their expiry dates and have plenty of space for stamps. Some destinations require your passport to be valid for six months after you return to the UK, so check the entry requirements for the country or countries you plan to visit with the Foreign and Commonwealth Office.
If you leave enough time, applying for a new passport is simple enough and you can apply by post. Just be aware that this can take up to four weeks – call the IPS Passport Advice line (0300 222 0000) for more information. The Identity & Passport Service (0870 521 0410) offers a Fast Track renewal service for £112.50 which guarantees a seven-day turn around.
Emergency passport applications
In an emergency, it is possible to get a passport within a day by booking an appointment at your nearest Regional Passport Office. This will cost you £129.50 per passport and you'll need to make an appointment by calling the IPS Passport Adviceline (0300 222 0000). It has offices in London, Liverpool, Peterborough, Glasgow, Durham, Newport and Dublin, so take into account that you may need time to travel to your nearest centre.
Note that these services are not available for a first adult British passport. For this, you'll need to attend an interview as part of the application process, which can take up to six weeks. Similarly, one-day options are not valid for replacing lost, stolen or damaged passports.
If you plan to take your partner's last name, and use this on your honeymoon, make sure that your passport, visas, and booking details are in the same name otherwise you risk not being let into some countries and some travel companies may not let you board their flights.
The simplest option may be to wait until you get back to change your passport. However, if you want to travel on your married name you have two options.
The IPS can change the name on your passport up to three months before the ceremony; it will cancel your old passport and issue you with a new "postdated" one. This means you cannot use it before the day of the ceremony. Some countries will not issue visas for post-dated passports, so you need to check with the consulate of the country/countries you plan to visit.
To amend your passport before the ceremony, you'll need form PD2 and leaflet PD1)'Passports for Newly Weds and Civil Partners'. They need to be completed partly by you and partly by the person who is to conduct the ceremony.
Changing your name on a passport
If you have already changed your name the IPS needs to see evidence, and you must send the original documents, not copies. This includes: a completed application form, your current or last passport, two recent and identical photographs and form PD2 (see above) if you're waiting to get married or the documents showing the date of and reason of your name change plus your marriage/civil partnership certificate.
Changing your name costs £77.50 for standard service, £112.50 for the one-week Fast Track service and £129.50 for a Premium one-day service. You can complete the application forms online, in which case the IPS will print out the completed form and send it to you to sign and return with supporting documents. You can also request it online, collect it from any Post Office branch that offers the Check & Send service, or call the IPS and ask it to post it to you – allow up to five working days for delivery.
Note: You should sign the form at section 9 with your new name, even if you are waiting to get married and have not yet officially changed your name.