How to Plan your Perfect Honeymoon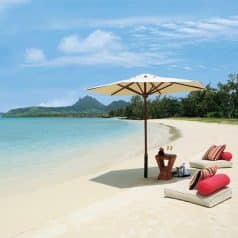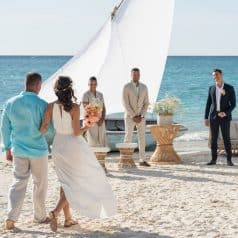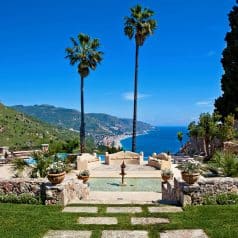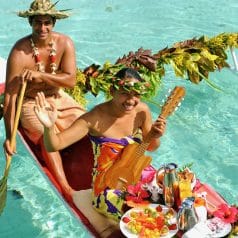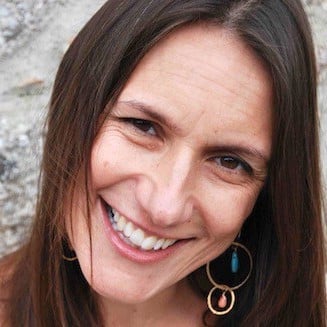 By Jane Anderson, Editor
Congratulations on your engagement – now it's time to plan your honeymoon. This will probably be the most exciting (and expensive) trip of your lives so far, and you want to get it right.
This guide explains everything you need to know about planning and booking a honeymoon including where and when to go, how much you should spend, the paperwork you need to complete and so on. We've literally thought of everything.
If you've fixed a date for your wedding…
So you know when you want to go on honeymoon, now find the destinations with the perfect weather and the best prices. See our month-by-month honeymoon planner. Or see my guide to the best honeymoon destinations for summer, and Christmas.
If your budget is limited…
We've got a great selection of budget honeymoons. All the romance, but less to pay. Another great way to limit costs is to choose one of our recommended all-inclusive honeymoons. These range from budget to top-end luxury, but all are great value. Bear in mind too that your friends and family can contribute towards the cost of your honeymoon (and some special added touches) via the honeymoon gift accounts offered by some tour operators.
If you want luxury…
What's your idea of luxury? We've got great tips whether you're looking for privacy, five-star service, spectacular hotels, exciting journeys, adventure, spa or cruise. See our suggestions for the best luxury honeymoons.
If you want to get married abroad…
If you want to take your vows overseas and combine your wedding and honeymoon, we've got everything you need to know about how to get married abroad. We also suggest some fantastic wedding venues abroad.
If you want to get wed on a beach…
If you dream of tying the knot on a tropical beach, read our comprehensive guide to beach weddings.
If you have no idea where to start…
Spend 3 minutes taking our quick interactive honeymoon quiz. Answer 10 fun questions about yourselves to find if you are Beach Babes, Pure Romantics, Adventurers or Culture Vultures – and we'll offer suggestions of where to go. Start here.
If you're travelling with a baby …
Will there be three of you travelling? No problem – see my complete guide to honeymoons with a baby.
If you want the best of both worlds …
Perhaps you have different interests, or you can't decide between beach and adventure, the answer might be a two-centre honeymoon. I explain which destinations work best together and give you plenty of ideas.
If you know how long you have …
The time you have is just as important as your budget. See my pick of the best one-week honeymoons and the best two-week honeymoons.
If you want to avoid other people's children …
Find my tips for the best adult-only honeymoon hotels – especially handy if you're travelling during school holidays.
If you want a room with a private pool …
Want a short walk from the bed to a cooling dip? I've tracked down the best honeymoon hotels with private pools – including some that are great value.
If you can only get away for a few days…
When time is tight, you need a mini moon. We've selected some lovely romantic destinations in the UK and Europe. Also see our UK honeymoon ideas.
If you know where you want to go…
If you want a beach honeymoon and you don't mind flying long-haul, there are two main contenders. Read my guides to the best honeymoon destinations in Europe, the Mediterranean, Italy, the Indian Ocean, the Maldives and the Caribbean.
If you need help paying the bill…
Many couples now put together a honeymoon gift list that allows their wedding guests to help pay for the trip itself and some of the treats and surprises along the way. Find out more.
How to add a special touch…
If you want a sprinkle a bit of magic on your honeymoon, here are my 20 tips on how to make it extra special, and 12 Romantic Things to Do on Honeymoon. You can also find out about the different types of luxury honeymoons.
First night near the airport…
If you have an early morning flight or want to avoid a rush to the airport, see my guides to the best first-night hotels at and close to Heathrow and Gatwick.
Other things to think about…
Concerned about passports, visas, jabs, insurance for your wedding ring and whether or not to change your name in your passport? We've covered all the important details in our complete honeymoon planning guide. Also our guide to passports and changing your name, and more planning tips.
Upgrade your wardrobe…
A honeymoon is a great excuse to invest in a couple of new swimsuits, a kaftan, sunhat and shades. See Jane's tips on finding the perfect honeymoon beach wardrobe.
If you want more inspiration…
Visit our homepage to see Jane's 101 favourite honeymoons.