Honeymoons for Young Couples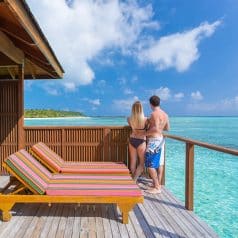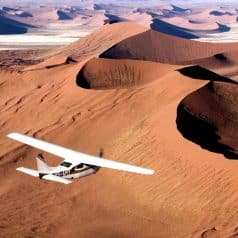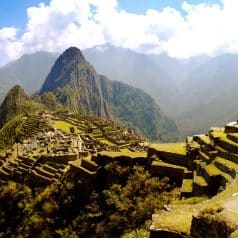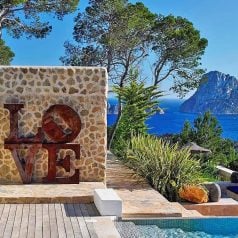 There are always those lucky people who find the right partner early on in life and want to tie the knot. Despite the average wedding age increasing, there remains a good deal of under 30s taking the plunge who still have many iconic destinations to tick off their bucket lists, or their first real taste of five-star luxury after years of backpacking. Here's my guide to honeymoons for young people under 40.
I recommend you book with a trusted tour operator. Follow the links below for details of dates and deposits.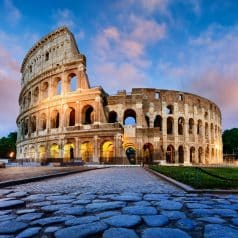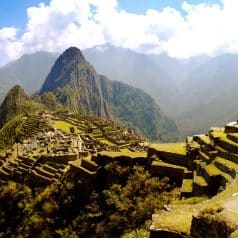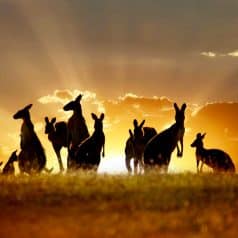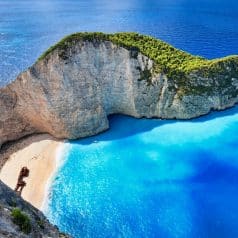 Bucket List Favourites
Italy's Amalfi Coast is an iconic honeymoon destination favoured by the well heeled and glamorous. Check out this handpicked selection of romantic hotels with Classic Collection.
For a spot of hedonism meets spiritualism, you can't beat Bali, You'll be in safe hands with the i-escape team which offers sought after hideaways to suit every taste and budget.
Australia is a destination on many couples' bucket lists. Jump behind the wheel of a car to explore this amazing country.
For couples with a big sense of adventure, a luxury safari has the potential to be the most romantic holiday you've ever had, making it a perfect honeymoon choice. Mahlatini offers the high-octane thrills of a safari in Tanzania from game spotting to luxury camps and sundowners on the boot of your 4WD. A great idea is to contrast this bush adventure with a relaxing beach break such as the exotic island of Zanzibar.
If you've always hankered after a luxury cruise, but want to avoid the mega ships, Star Clippers offers intimate sailing ships with access to smaller ports of call in gloriously romantic destinations such as the Mediterranean, Central America and the Caribbean.
Even more intimate are these luxury yachts in the Greek Islands. You can charter the whole boat or just take one cabin and enjoy the house-party atmosphere (this is great value).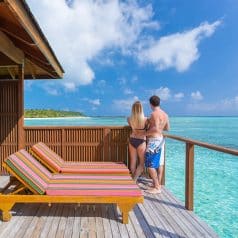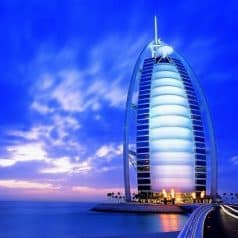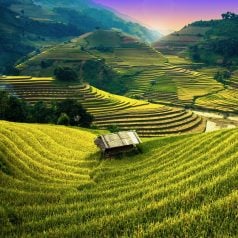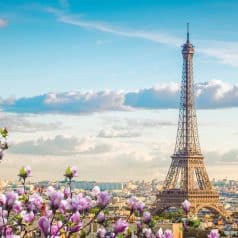 First Taste of Five-star Luxury
If you're tying the knot before you're 30, you may not have splashed out on a fully-fledged five-star holiday which makes this choice all the more tantalizing when it comes to your honeymoon. The Maldives is full of incredible resorts, and among the best is Niyama. Highlights include secluded beach and water studios and pavilions, a night in a chic dhoni, dining in a floating restaurant, dancing the night away in the world's first underwater club and pampering yourselves around the clock in the 24-hour LIME Spa.
Dubai is another destination that's packed with incredible resorts. One of the most stunning is the One&Only Royal Mirage Arabian Court and you can combine it with the Maldives or The Seychelles for a great two-centre.
Vietnam is home to jaw-droppingly beautiful resorts such as the Fusion Maia in Danang, and the unashamedly super-deluxe Six Senses Con Dao.
Or how about keeping things simple and heading to Paris to pamper yourselves in one of its classic hotels such as the Lancaster just off the Champs-Elysees.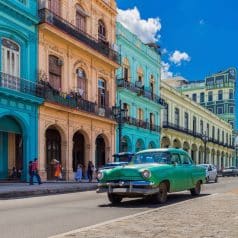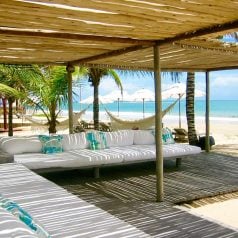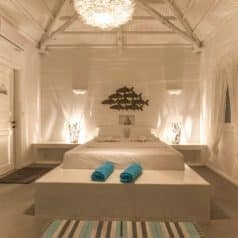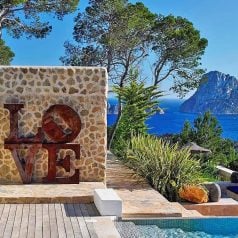 Still Ravers at Heart
You may be settling down to married life, but that doesn't mean you've lost your party spirit. If you want a honeymoon with a good choice of nightlife, Brazil should be high on your list. Follow the jet-set and combine Ipanema beach life with partying in Rio, and if it all gets too much, you change pace with an Amazonian riverboat adventure or a beach pad on the Bahia coast.
Even if you're too old for all-night foam parties, you'll still love the bohemian vibe of Ibiza where the accommodation options are outrageously fun – everything from a decadent finca with speedboats for hire to hip retreat with day beds, DJs and Balinese spa.
For a hedonistic honeymoon closer to home, Mykonos is a true party island and a seriously sexy honeymoon pad.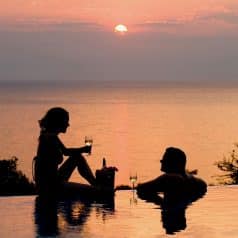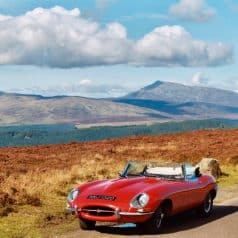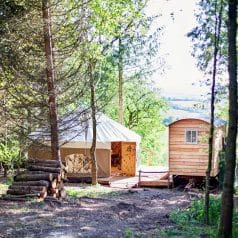 Offbeat and Boutique
If you have a love of all things quirky and don't want to follow the usual honeymoon route, the boom in glamping and boutique places to stay has opened up a whole new world of romantic travel.
If you fancy the Greek islands but don't want the obvious, check out these villas for two or the sexy White Orchid Hotel, exclusively from Simpson Travel.
For an insider's guide to the best boutique hideaways the Caribbean has to offer, look no further than Essential Detail with gems on a wide range of islands from Anguilla to Grenada.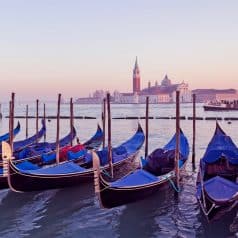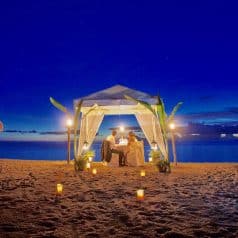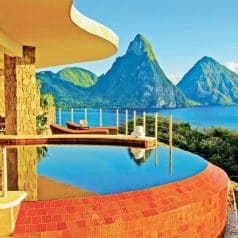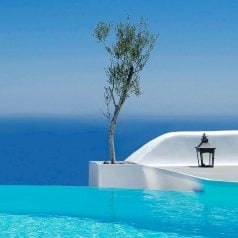 Follow the Fashionistas
In a world where celebrity is given such kudos, young honeymooners might like to take their lead from the rich and famous.
Ever since George Clooney said' I do' in Venice, the city's reputation as a romantic hot spot has soared. Stay at an iconic hotel such as the Cipriani and you're sure to see a famous face or two.
Other great celebrity hangouts in the Caribbean include Parrot Cay in the Turks & Caicos where Donna Karen and Bruce Willis have homes, and Anse Chastanet in St Lucia with its gorgeous suites with no fourth wall.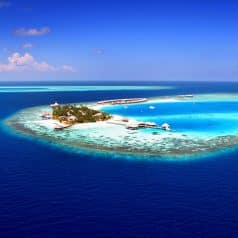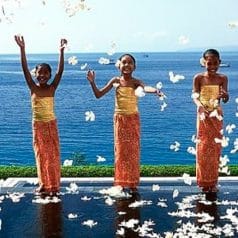 Go all-inclusive
If don't want to be stung by any surprise costs on honeymoon, especially when you're setting up your first home as a married couple and have just had the expense of a wedding, then all-inclusives are a safe choice. Most have shaken off any negative image and really go the extra mile to offer couples value for money.
The Maldives used to be an impossibly expensive honeymoon choice if you stayed at a five-star as each resort is on its own island with nowhere else to eat, drink or play, but now there are several all-inclusives making this paradise more affordable. Tropical Sky has a great selection.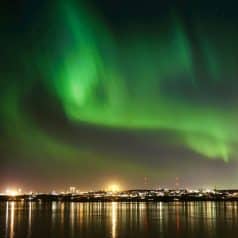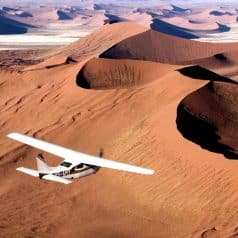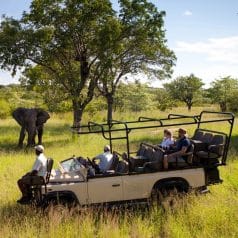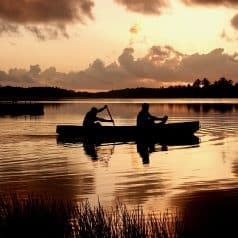 Adventure Honeymoons
Many young couples have abandoned the traditional two week beach paradise for adrenaline-infused honeymoons high on adventure. They may leave time at the end for some R&R, but the main focus is on memorable adventures together with a bit of luxury thrown in.
The Philippines is fast emerging as an exciting new honeymoon destination. It's renowned for its diving and white sand beaches, and ideal if you love island hopping. You can also climb a volcano, stay in a tribal village and swim with turtles.
Central America is another favourite for active honeymoons. Costa Rica would be my first choice – this Costa Rica in Style trip is ideal if you want a bit of luxury, and this Volcano & Cloud Forest honeymoon has a greater focus on adrenaline activities.
In South America, Chile is incredibly exciting with volcanoes, deserts, dry salt lakes, beaches, vineyards and glaciers. This Classic Chile honeymoon packs a lot into a two-week private tour.
You'll love South Australia where you can visit wineries in the Barossa Valley, explore national parks, stretch out on spectacular Pacific beaches and encounter kangaroos, sea lions, possums and penguin colonies on Kangaroo Island.
Closer to home, Iceland has a landscape to inspire adventure and if you want a snowy, winter honeymoon, you could head to the Arctic with THe Aurora Zone which has a range of ice and snow hotels and the chance to try ice fishing and husky sledding on an adventure honeymoon in Finnish Lapland.
Morocco is a great choice if you avoid the hottest summer months. This seven-night Classic Honeymoon is a great option if you're on a budget. It includes a hot air balloon flight, and stays at a desert camp, a kasbah in the Atlas Mountains and a sexy riad in Marrakech.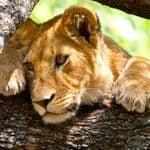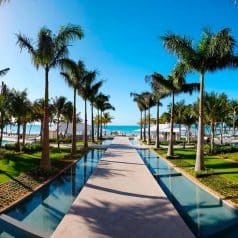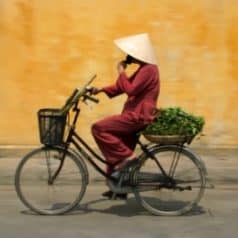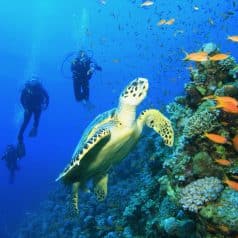 Making the Most of Your Honeymoon
If this is your first trip of a lifetime together, it's worth making the most of your time away with a twin or multi-centre honeymoon.
South Africa followed by Mauritius is a winning combination with Cape Town, the wine route, safari and beach all rolled into one.
Sri Lanka and Maldives is another tried and tested formula, mixing culture with beach. It's also a great one if you want to get married in Sri Lanka and honeymoon elsewhere.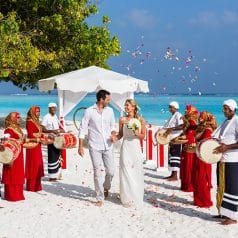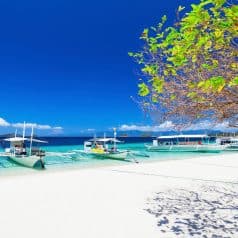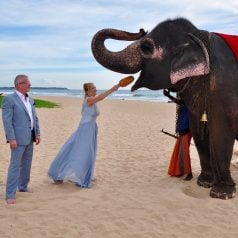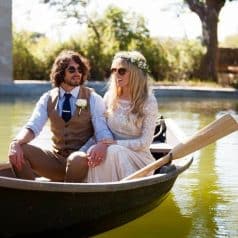 Marrying Overseas (Without Kids)
If you feel like heading overseas to tie the knot for the first time, and want to make it just the two of you, you could opt for the adult all-inclusive route.
One final thought – if you've already set up home, you can opt for a Honeymoon Gift List so your friends and family can all contribute towards the cost of your honeymoon.
Last updated: 29 November 2021