Honeymoons on a Budget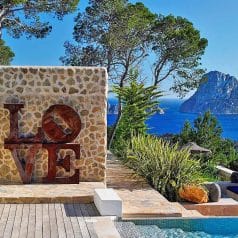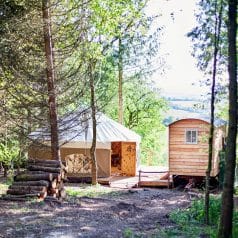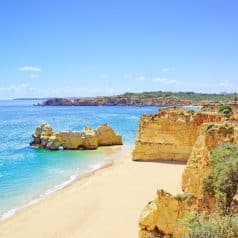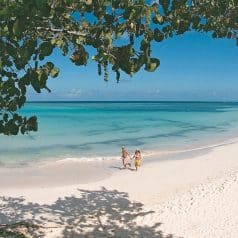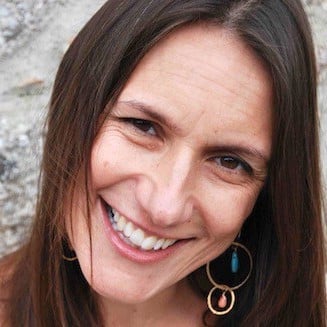 By Jane Anderson, Editor
Not all honeymoons cost the earth – there are many ways of cutting costs. You could reduce the amount you spend on flights by getting married in the summer and honeymooning in Europe, or even in the UK. You could try a minimoon – reducing the number of nights you away without compromising on luxury. Or you could go all-inclusive, knowing that all your meals and drinks are included in the price you pay.
I suggest you start by visiting our homepage and selecting the "Silver" option under price. This will give you around 35 suggestions to start you off.
If you want to pay a single price, try my recommendations for all inclusive honeymoons. You can also look for honeymoons under £1,000 and under £2,000. Or check out my UK honeymoon suggestions. If you know the time of year when you plan to get married, see our month-by-month honeymoon planner.
If you're booking late, see my pick of the best last minute honeymoon deals.
Another very popular way to save money is to combine your wedding and honeymoon by getting married abroad. See my suggestions for wedding venues overseas.
And below you'll find some great tips on how to save money while still having a fabulous time…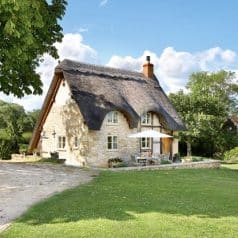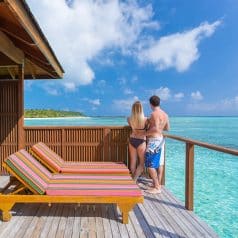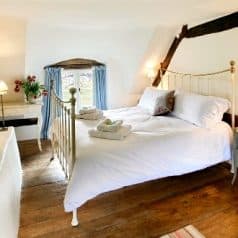 10 tips on cutting the cost of your honeymoon
1. Flaunt your status. Tell your travel agent, tour operator or hotel that this is your honeymoon – you may be surprised by how many extras are thrown in from room upgrades when available to flowers and fruit in the room on arrival and a candlelit dinner or two. And don't be afraid to barter on room price.
2. Try some DIY pampering. You might not be flying business or first class, but you can buy a lounge pass relatively cheaply with companies such as Holiday Extras. And pack a soft pashmina which doubles as a blanket and a lavender pillow to aid sleep. Buy duty free champagne at the airport and pack a scented candle for your room.
3. If you don't have the cash for a swish honeymoon, find a tour operator that offers honeymoon vouchers for your wedding guests to buy for you. They can be put towards a flight or room upgrade, an exciting excursion or a sunset cruise. Tour operators that offer this include Mahlatini.
4. Tour operators and hotels are noting that guests are booking later and later. However you probably don't want to take such a gamble so book as early as possible for the best honeymoon deals. If you have left it late, see our last minute honeymoon deals.
5. Choose a destination where the exchange rate is good. Go outside the Eurozone to Turkey or Egypt, for example.
6. Try an all-inclusive to avoid a nasty bill on checkout. You won't have to worry about the number of cocktails you order or how to pay for dinner every night. The all-inclusive option doesn't mean buffets for every meal – some are seriously classy hotels with gourmet cuisine in a choice of restaurants. Depending on the all-inclusive, you can enjoy watersports, cookery lessons, spa treatments and excursions in your package. Some even throw in a wedding for free. I particularly recommend Meeru Island in the Maldives.
7. Travel mid-week for lower fares. With the money saved, you could book a romantic night away in the UK, perhaps en route to your airport. Look out for stylish hotels like The Hoxton in London which offers rooms from £59 and even has a £1 room sale.
8. Go out of season. For example, the British summer is the peak time for weddings, but it's the low season in the Caribbean, so you can pick up some cheap honeymoon packages.
9. Stay in the UK to save on travel costs and go self-catering. If you book far enough in advance (up to a year), you can find some beautiful, low-cost options. I recommend you look at Rural Retreats for cottages in England (see their special offers).
> Try our quick quiz to find the best honeymoon destinations for you. Or see our complete guide to honeymoon planning.
Last updated: 11 November 2016
>> Find more ideas on our homepage. Visit our sister site for the top 10 holiday destinations.