How Much Does a Honeymoon in Sri Lanka Cost?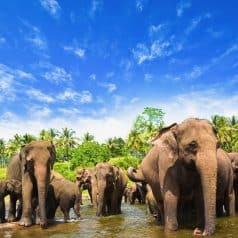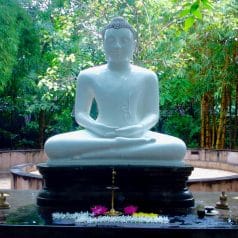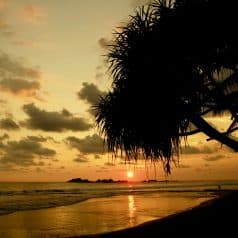 By Kate Lee
Sri Lanka's popularity has rocketed in recent years, and it's easy to see why. This teardrop-shaped island is full of gems including unspoilt colonial towns, UNESCO-stamped ancient temples, heavenly beaches and spectacular wildlife. And it's great value too.
How many days should you spend in Sri Lanka?
Sri Lanka is a small island so you can see a lot in 10 days to two weeks—should you want to. Many couples spend one week sightseeing followed by one week relaxing on the beach. If you have three weeks, you could add on a trip to the Maldives.
See this guide to Sri Lanka.
When is the best time to travel?
The country has two monsoon seasons, and the best time to travel depends on where you visit as well as the time of year. The first monsoon lasts from May to July in the southwest, which is the most popular region to visit. The second lasts from October to January in the northeast, which has fewer tourists.
The hill country and southwest beaches are warm and dry from December to early April, and wildlife spotting opportunities are at their best. This is Sri Lanka's peak season and also the most expensive time to travel. The shoulder seasons of late April and September are often a good time to travel to Sri Lanka because flights will be cheaper, and the weather still favourable.
Find out more about the best time to travel to Sri Lanka.
Sri Lanka honeymoon resort costs
There are accommodation options for all budgets in Sri Lanka. Hannah Allodi from Audley Travel says: "There is something for everyone from quirky and authentic homestays up to incredible five-star boutique hotels on the beach."
Boutique guesthouses cost from £100 per night (for two). Five-star luxury hotels cost from £350 per night.
Many honeymooners choose to do a tour of Sri Lanka as it's a small country, so will stay in more than one place. "Usually people come for the wildlife and culture as well as the beautiful beaches. On honeymoon, you want it to be memorable," says Hannah. "Staying in one place will be cheaper. You could go for a lovely beach resort but maybe organise a day trip into Galle, but you get so much more for your money by touring."
Flight costs to Sri Lanka
Return flights to Sri Lanka from the UK can be as low as £375 pp, though usually cost from £500 pp upwards. The best deals are gained by booking as far in advance as possible and not travelling during the peak months of December to April.
You can fly direct from London to Sri Lanka, though it is usually cheaper to take two flights if you can afford the extra time it will take. Both day and night flights are available. Sri Lankan and Qatar Airways are the major airlines that fly to Sri Lanka. Emirates and British Airways also fly there.
The flight to Sri Lanka takes from 11 hours and Sri Lanka is six hours ahead of the UK. Upgrading is an option, but is expensive. Premium economy and business class cost between three to four times as much as economy.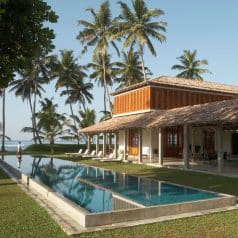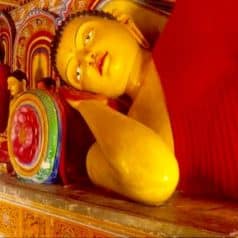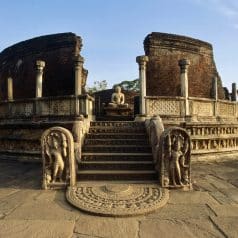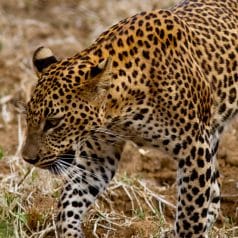 Are there any other costs before I go?
Visitors to Sri Lanka need to obtain a visa before arrival which costs US$30. There are no additional vaccinations needed for travel to Sri Lanka though the NHS recommends considering Hepatitis B, Japanese Encephalitis, Rabies and Typhoid.
How much money should I take to Sri Lanka?
Check what activities are included in your tour costs. Hannah says: "The country's wildlife is a highlight, so if this is not included in a tour or if you are staying in one place, you may want to splash out on a special trip." Leopards, elephants and blue whales are among some of the species you may see. A day trip to spot blue whales costs from £35, leopard spotting in Yala National Park costs from US$80 as does a day trip in Udawalawe National Park to see wild elephants.
You may wish to budget for other activities that are popular in Sri Lanka such as yoga, spa treatments, surfing, and white water rafting. If you eat out of your resort, expect to pay £5 for street food for lunch and £15 in a mid-range restaurant. Tipping is appreciated.
ATMs are available in cities and large towns and major credit cards accepted.
Sample budget and what it gets you
Budget beach stay –  From £2,110 per couple. 10 days accommodation on the beach including flights. Based on £500 per person return economy flights.
Luxury beach stay –  From £6,000 per couple. 10 days accommodation on the beach including flights. Based on £500 per person return economy flights.
Budget tour – From £4,016 per couple. This 12-day East Coast Sri Lanka Journey is ideal for summer honeymooners. Includes domestic flights and transfers, but not international flights.
Luxury tour – From £5,408 per couple. The 14-day Insider's Sri Lanka itinerary includes lots of the country's highlights. Includes all domestic travel but not international flights.
What is the cost of getting married in Sri Lanka?
Many tour operators offer wedding packages if you wish to get married in Sri Lanka. Wedding packages cost from £1,000. They include wedding planner, ceremony, cake, wine and antipasti for guests, traditional Sri Lankan dancers, overnight stay and a champagne breakfast for the couple.
Honeymoon money saving tips
Sri Lanka is a great value destination. However, if a tour is prohibitively expensive, staying put on the southwest coast should still give you a good flavour of Sri Lanka, and has the best range of hotels with great levels of service.