How Much Does a Honeymoon in the Caribbean Cost?

 By Kate Lee
For laid-back luxury, you can't beat the Caribbean. Spread across 7,000 islands, this massive archipelago is a diverse mix of character and culture, but the whole region delivers tropical warmth, spicy flavours and beaches galore. The Caribbean can be excellent value for money, but be prepared to be flexible and shop around for the best deals.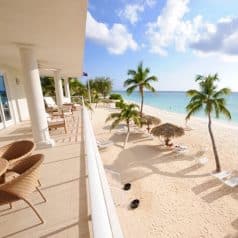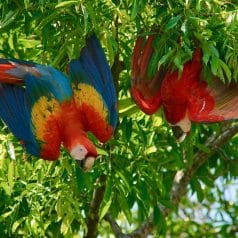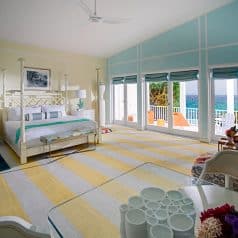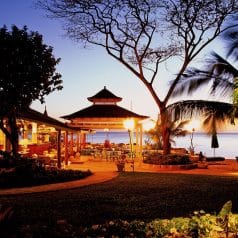 Which are the best value islands to visit in the Caribbean?
There isn't a single stand out island that offers the best value for money, though the more popular honeymoon islands of St Lucia, Jamaica, Barbados and Antigua offer a good range of packages and deals.
"When honeymooners are considering which Caribbean island to visit, distance is another element to consider, as islands that are a little closer, with a shorter flight time, may benefit from a slightly cheaper airfare," says Olivia Knight, Wedding Brand Manager at Sandals and Beaches Resorts UK. And if you want to visit some of the lesser-known islands, you will need an inter-island flight, which will bump up costs.
Cost is one factor to consider, but don't forget that each island has its own advantages. Knight says: "Each Caribbean island has its own unique personality. Islands such as Grenada and Antigua are typically suited to those who are looking for a quieter tropical hideaway (with Antigua having 365 secluded beaches), whilst Jamaica is perfect for those who want to experience more of a lively, bustling vibe."
Cuba is also growing rapidly in popularity, offering good value hotels and low costs on the ground. The other value destination to consider is the Dominican Republic.
See more about Caribbean honeymoon destinations.
How many days should you spend in the Caribbean?
One to two weeks is a good length of time to spend on one island. If you have two weeks or more, you could consider an island hopping trip or cruise. Remember to take size of island and any activities you want to enjoy into account when deciding how long to spend there.
When is the best time to travel to the Caribbean?
Temperatures in the Caribbean stay at a pleasant 24-29°C all-year round, though the region enters into hurricane season from June to November, which brings humidity and storms. The hurricane period peaks between mid-August and early October, and you can usually still enjoy great weather outside of these months, and at a much cheaper cost.
Hurricanes in the far south, such as Trinidad and Tobago, are also rare, so if you want to fly at the peak of the hurricane season, you should consider these islands. The low season is also a good time to travel to eastern Caribbean islands, such as Barbados, if you enjoy surfing.
Though it is driest in the peak months from December to April, the shoulder season of May, June and November are considered the best time to visit the Caribbean as rains are moderate, flight prices are better value, and resorts are less crowded. Ultimately, the best time to travel depends on your budget, interests and island, and your tour operator should be able to advise you on your individual requirements.
Honeymoon resort costs in the Caribbean
There are many types and grades of accommodation to choose from, including spa resorts, cruise ships and boutique guesthouses. And there are plenty of accommodation options too, from room-only up to all-inclusive.
Typically you can expect to pay around £200-250 pp per night at a luxury resort, though this varies immensely depending on the level of luxury you go for. And remember that rates during the peak season of December-March can be 20-50% higher than in other months.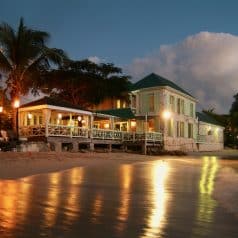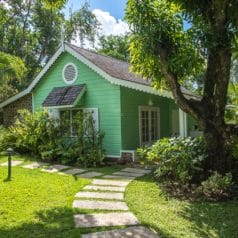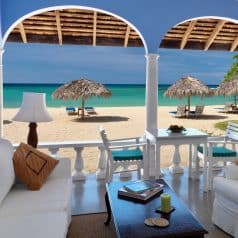 Flight costs to the Caribbean
Most honeymooners book both flights and accommodation through a tour operator, but you can book separately. If you decide to book your hotel and flight separately, remember that you have much less consumer protection, which is particularly worth bearing in mind if you plan on travelling during the hurricane season. Packages also tend to be cheaper than booking flight and accommodation separately and specialist tour operators are experts in getting the best deals for Caribbean honeymoons.
Flights cost from £550 pp economy, though will be a few hundred pounds more during peak months and throughout school holidays. Caribbean festivals can also have an impact on fares. If you want to upgrade to premium economy or business class, it will generally cost two to four times as much as economy. Return flights tend to be overnight, so if you are desperate for airborne luxury, you could consider a premium homeward-bound flight only.
The main carriers to the Caribbean are British Airways and Virgin Atlantic. TUI also flies to some islands, and can be a great way to get a low fare – though you will need to be flexible on dates and island. Several airlines that fly to the Caribbean also run various different offers and discounts throughout the year.
Flight time takes from eight hours, dependent on which island you are flying to. The region is four to five hours behind the UK. Nonstop flights are available from London to Barbados, St Lucia, Antigua, Tobago, Jamaica (Montego Bay), Mexico (Cancún) and Cuba (Havana) and from Manchester to Barbados. Flying between islands is pricey. If you want to island hop, it's best to book with a specialist tour operator.
Are there any other costs before I go?
Visas are not required before travelling to the Caribbean, except if you are visiting Cuba. There are no recommended vaccinations before travel.
How much money should I take to the Caribbean?
How much money to take on honeymoon to the Caribbean is dependent on what your accommodation package includes. All-inclusive packages can be great deals, particularly if your resort is located in a remote area. However, local food and drink is well priced and widely available, so it's worth considering half-board and B&B, especially somewhere like Barbados where restaurants are within easy reach of most hotels. Expect to spend US$10 per person at a local restaurant and up to US$100 at a gourmet restaurant.
Excursions are popular extras to budget for and start at around US$50. Typically, there are food and rum tours, snorkelling and diving trips, horseriding and hiking. It is also easy to hire a car or taxi for around US$50 to get around locally. US dollars are widely used and ATMs widespread throughout, except on tiny islands.
Sample budget and what it gets you
Low budget – from £2,598 per couple for 7 nights on the award-winning eco-retreat Anse Chastanet in St Lucia, including flights, breakfast and standard room accommodation.
Higher budget – from £5,000 per couple for 7 nights all-inclusive at Spice Island Beach Resort on Grenada, including flights and luxury accommodation all set along the stunning Grand Anse beach.
What is the cost of getting married in the Caribbean?
The Caribbean is a popular destination to get married. Packages start from £800 which includes ceremony, reception, wedding planner, preparation of marriage documents, manicure and pedicure and honeymoon dinner.
Honeymoon money saving tips
Try to be flexible on dates and plan as far ahead as you can, but don't worry too much if you leave things a little last minute. "Booking early will guarantee you won't miss out but there are always last minute deals to be had," says Josh Peacock, a Caribbean expert.
Alternative honeymoon destinations
Other destinations with a similar tropical vibe and price point include Mauritius and Bali.