How Much Does a Honeymoon in the Seychelles Cost?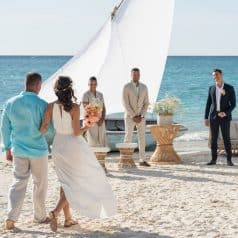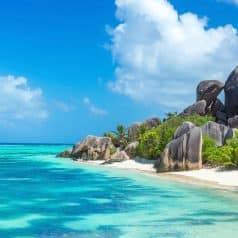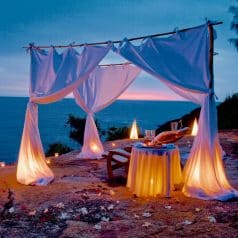 By Kate Lee
The Seychelles, an archipelago of 115 islands scattered across the Indian Ocean, was made for honeymooners. It's romantic and luxurious. There's plenty to do here but a trip to the islands is mostly about soaking up this picture perfect island paradise. You could blow the budget on a honeymoon to the Seychelles, but the islands can also be affordable to those strapped for cash too.
How many days should you spend in the Seychelles?
Between ten days and two weeks is a good amount of time to spend in the Seychelles to really relax and unwind. With two to three weeks you could go island hopping or add on a trip to East Africa or Dubai.
When is the best time to travel to the Seychelles?
The Seychelles has a tropical climate so basks in the high 20s all year round. Winter sees high humidity and showers. Summer is drier and more comfortable but the sea can be choppier with less visibility. July and August are the peak months to travel to the Seychelles, but will also be the most expensive. See more on the best time to visit the Seychelles.
The Seychelles honeymoon resort costs
The three main islands to stay on the Seychelles are Mahé, Praslin and La Digue. Long gone is the notion that the Seychelles is only affordable for the super rich. "Resorts are of a high standard and there is a good choice of accommodation. There is something for everyone here," says travel expert Lucy Gorham.
"La Digue, the more rustic, laid-back island, is a good choice if you are on a budget as there are more self-catering options and the island is better for local, cheap restaurants that are nearby to hotels. Mahé is also a good option. As the largest island, it has a greater range of accommodation and is the first island you land in, so there are fewer logistics costs, which can bump up prices."
Booking bed and breakfast at a three-star resort costs from £80 pp per night. For five-star luxury, you are looking at costs of over £150 pp per night. For full board, budget from £170 pp per night for three-star and £250 for five-star. Room upgrades or extras such as a private plunge pool and ocean views will cost extra so check what your room includes.
See detailed costs for Seychelles honeymoons.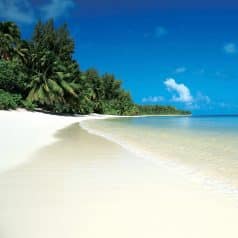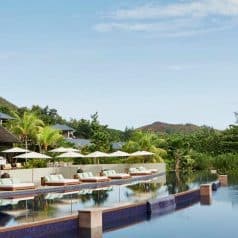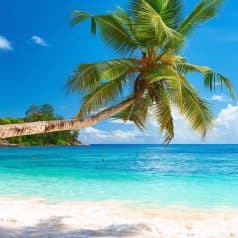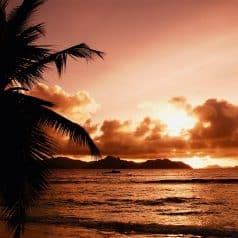 Flight costs to the Seychelles
Most honeymooners book both flights and accommodation through a tour operator, but you can book separately. If you decide to book your hotel and flight separately, remember that you have much less consumer protection.
Bargain flights to the Seychelles are hard to find. Flights cost from £450 pp in economy, though will be much more expensive during peak seasons. If you want to upgrade to premium economy or business class, it will cost three to four times as much as economy. Book at least three months in advance for the best prices.
It takes up to 13 hours to fly to the Seychelles, though you can now fly direct in 10 hours with British Airways. "This direct flight isn't necessarily more expensive", says Lucy Gorham, "though it does mean you have to stay at least one night in Mahe, as the return flight home leaves at 9am." Other operators include Sri Lankan, Ethiopian, Kenya Airlines and Etihad.
Are there any other costs before I go?
No. You don't need to get a visa or have any extra vaccinations before travelling to the Seychelles.
How much money should I take to the Seychelles?
Activities you may want to budget for include diving (from £50), catamaran tours (from £80), deep-sea fishing (from £200) and spa treatments (dependant on resort). If you are not visiting other islands as part of your honeymoon, you may want to tag on a day or overnight stay on another island (£200).
You should allow extra money to cover food and drinks not included in your package. Alcohol can be as expensive as London prices. If you do eat out at a local restaurant, expect to pay £15 at a midrange restaurant and £35 at a high end restaurant. Tipping is not generally expected. ATMs can be found at the airport and at major banks in large towns. Though be warned, bank fees can be rather hefty. Currency widely accepted includes the local Seychelles rupee and Euros.
Sample budget and what it gets you
High budget – Raffles Praslin costs from £5,049 pp including flights for 10 nights, bed and breakfast, staying in a hillside room with panoramic ocean views, private plunge pool and butler service.
Low budget – AVANI Seychelles Resort costs from £1,799 pp including flights for 10 nights, bed and breakfast, staying in a standard room.
What is the cost of getting married in the Seychelles?
The Seychelles is a popular place to get married. The difficulty will be which gorgeous location to choose to tie the knot. Weddings in the Seychelles cost from £340 which includes registrar's fees, wedding coordinator service, venue, cake and dinner for the couple.
Honeymoon money saving tips
Lucy Gorham says: "Half-board can be better value than bed and breakfast, as the choice of restaurants outside of resorts and easily accessible can be limited. And don't forget to tell your tour operator that you are going on honeymoon as you will often get extra perks or be upgraded."
Alternative honeymoon destinations
Mauritius tends to be better value for money than the Seychelles as the all-inclusive deals there can be great value. Similarly, you can also find fantastic honeymoon deals in the Caribbean. For a similar barefoot luxury vibe, try the Maldives.