How Much Does an African Safari Honeymoon Cost?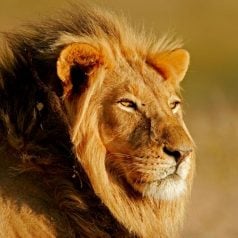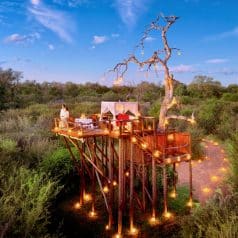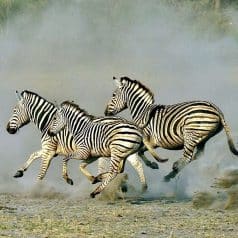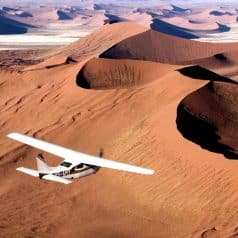 By Kate Lee
For couples who are seduced by the great outdoors, nothing compares to a honeymoon on safari. Watch thrilling big five dramas unfold from an open-top jeep, or marvel at a family of elephants drinking from a waterhole from the luxury of your private outdoor bath. Safari life is both adventurous and romantic. It's also expensive. The ultimate honeymoon comes with a hefty price tag.
More than ever, because of the pandemic, I strongly recommend you book with a trusted tour operator that offers flexible booking terms. Follow the links below for details of dates, deposits and booking policies.
How many days should you spend on safari?
The length of time spent on safari depends on where you go and how long it takes to get there. If you want to avoid the crowds, it will take longer to get to a remote area. Once at your destination, three days (three or four nights) should be enough in one place.
There are many countries in Africa where you can go on safari. Popular choices include Kenya, Tanzania, Botswana and South Africa. Many people choose to do a circuit which takes between six to twelve days and visits three to four different parks. Another popular option is to combine a safari with a beach holiday, spending one week on safari and one week on the beach.
When is the best time to travel?
The best time to travel depends on which country and region within country you visit.
In Kenya and Tanzania, the dry season runs from January to February/March, and then from July to October. The spectacular annual wildebeest migration comes from Tanzania to Kenya in July/August and returns in October. In Kenya and Tanzania, the dry season is the best time to visit for game viewing, though it is also the most expensive and the busiest. April and May is the peak of the rainy season and is best avoided.
South Africa is a year-round destination, though its climate varies dramatically across the country. It is very hot and dry between November and February, with temperatures reaching the high 30s. The dry winter months of June to August are the best, and most comfortable, for a safari. If you want to see whales off the Western Cape coast, you need to visit between June and August.
High season in Botswana is between June and October, where days are warm and sunny and nights are cool. Even though it's the dry season, it's also the best time to visit the Okavango Delta as water levels are at their highest.
See more about the best time to travel to Kenya, Tanzania and South Africa.
African safari honeymoon lodge costs
Rest camps are the most basic accommodation option, though most honeymooners would probably want a little more luxury. At the lowest end, lodges in easily-accessible parks cost around £160 per night. A mid-range, tented camp with guided activities costs from £300. Luxury, private game reserves can cost upwards of £1,000 per night.
However, most safaris consist of an organised tour that move from location to location rather than staying at one lodge. "The more places you visit, the more expensive your safari will be," advises Donna Flynn, travel expert at Mahlatini Luxury Travel. She estimates £500 for each additional park visited.
Logistics will also bump up costs. If you are travelling by private plane to a remote camp, it will be more expensive than driving a 2wd to a popular national park. Flynn says: "Tours in East Africa are generally pricier than South Africa due to logistics – you often need a light aircraft to access parks. Within East Africa, Kenya is more accessible, and therefore often cheaper, than Tanzania." In South Africa, it is much easier to travel around by land. It is also manageable as a self-drive tour; car rental costs from £100 per day.
Safaris can also be multi-country. Again, the cost depends on ease of logistics. "Visiting Kenya and Tanzania is popular, as is visiting Zimbabwe for Victoria Falls then driving down to Botswana. If you want to visit both East and Southern Africa, the costs will increase," says Flynn.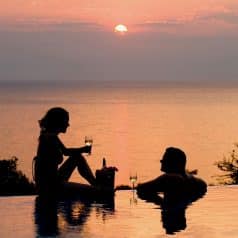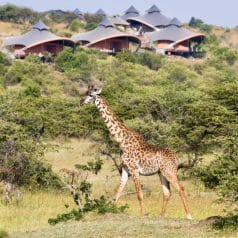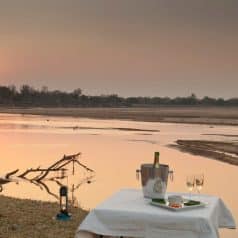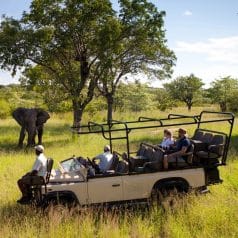 Flight costs from the UK
Flight costs to Africa can vary wildly as countries have high and low seasons to visit. However, all airfares will be cheaper if booked well in advance, and peak seasons are avoided. You can fly to Kenya, South Africa, Tanzania and Botswana from most major UK airports with a range of airlines including BA, Kenya Airways, KLM, Emirates and Virgin.
It costs around £700 pp to fly to Kenya. Prices are cheaper if you choose a non-direct flight. The most expensive time to travel is from June to September, when prices rocket. There are both day and night flights available to Kenya. The flight takes from 8.5 hours and Kenya is two hours ahead of the UK.
Flights to Tanzania cost around £550 pp. Flights are not direct to Tanzania so the overnight journey takes from 11 hours. Tanzania is two hours ahead of the UK.
You can fly direct to South Africa for around £800 pp, though flights are usually cheaper if you don't go direct. November to January is a very popular time to visit because of the winter sun, so is the most expensive time to fly. October can be a good time to find good value flights. It takes 11.5 hours plus to reach South Africa and all flights are overnight. However, the time difference is only one hour so there should be no jet lag.
Flying to Botswana costs around £800 pp. There are no direct flights so time travelling takes 14 hours plus. However, Botswana is only one hour ahead of the UK, so you should not suffer from jet lag.
It costs two to three times as much to fly premium economy and up to four times as much to fly business.
Are there any other costs before I go?
You will need a visa to enter Kenya and Tanzania which costs US$50. You do not need a visa to travel to South Africa or Botswana.
For all countries, the NHS recommends that you are up to date with your routine vaccinations. A yellow fever vaccination is required if you have come from an area which has a high risk of yellow fever transmission. It is also advisable to speak with your doctor about a course or boosters of Diphtheria, Hepatitis A, Poliomyelitis, Tetanus, Cholera, Hepatitis B, Meningococcal Meningitis, Rabies and Typhoid.
In Kenya, Tanzania and Botswana you should take a course of anti-malarial tablets. Malaria is also present in Kruger National Park. Otherwise South Africa is malaria-free.
How much money should I take?
Most food, drink and activities are included on safaris. However, you will need to budget for tips at around US$20 pp per day. Honeymooners may also want to splash out on once-in-a-lifetime trips such as a hot air balloon ride which can cost £500 pp.  And there's always the handicrafts which you may want to bring home to remember your honeymoon by.
ATMs are widespread in towns and cities and US dollars are accepted widely, though don't forget to take enough money with you before going into remote areas.
Sample budget and what it gets you
Low – £2,660 pp will buy 16 nights self-drive from Cape Town along the Garden Route to a malaria-free game reserve.
Medium – £4,180 pp will buy 10 nights visiting the Masai Mara and Samburu and staying in upmarket accommodation.
High – £9,220 pp will buy 10 nights on a luxury fly-in Botswana safari, no expense spared.
All prices include flights, accommodation, food and drink, park fees, car hire and safari activities at the lodges.
What is the cost of getting married in Africa?
Kenya is a popular place to get married in Africa. £250 will buy the registrar, beach setting, dinner for the couple and an overnight stay. £1,250 will buy a bush dinner, Maasai ceremony, wedding cake, blessings plus a three-night stay.
Honeymoon money saving tips
African safaris are not budget honeymoons. Flynn advises couples wanting to fork out on their wildlife adventure: "Speak to a specialist tour operator. They have extensive experience, and usually vet everything personally. They will be able to advise which safari would suit you best given your budget and time of year travelling. Also, try to have realistic expectations. Make a budget and research within that budget, and try not to be tempted to look further than what you can afford!"
Alternative honeymoon safaris
If your heart is set on a wildlife experience but your wallet is not, an alternative might be leopard spotting in Sri Lanka or a tiger safari in India.
Last updated: 14 May 2021