15 Ways to Make Your Honeymoon Extra Special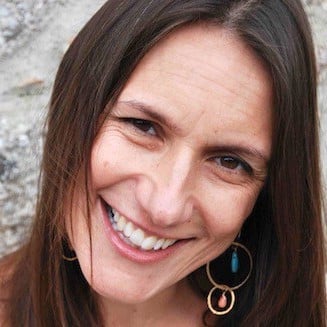 By Jane Anderson, Editor
Your honeymoon should be the most amazing travel experience of your lifetime together – a trip that you will remember for decades to come. So don't just book flights and a hotel and hope it goes well – plan ahead to ensure it is extra special. Here are some great tips from the UK's leading travel experts that will make your honeymoon truly sensational.
Because of the coronavirus pandemic, speak with a tour operator for advice before booking. Click on the links below to get details of prices, deposits and booking policies.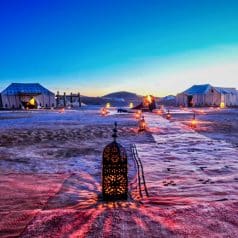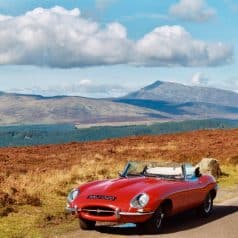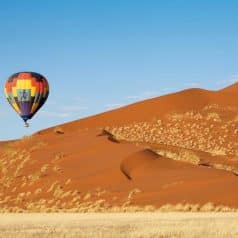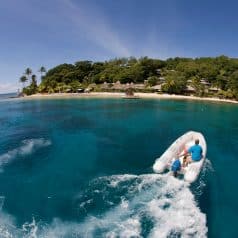 1. Plan treats at the airport
Even if you're flying economy, pre-book an airport lounge where you'll escape the crowded terminal to find comfy armchairs, free drinks, snacks and newspapers. If you're flying British Airways, there are Elemis Spas in BA lounges at London Heathrow Terminal 5 and 3 and at New York JFK Terminal 7.
2. Check in early
Leave plenty of time to check in to avoid a last-minute rush. Remember that the days when airlines upgraded honeymooners are long gone. Liz Simpson, of i-escape, says: "My new husband and I had to sit separately for our flight out to Tanzania. I had insisted we wait to check in at the desk so we could mention it was our honeymoon as I was convinced we would get upgraded." An early check-in also means less stress as you go through security.
3. Make a honeymoon list
Stuck for ideas for your wedding gift list? Rather than getting cutlery and crockery, why not ask guests to help pay for your honeymoon or treat you to romantic add-ons. For example, luxury travel specialist Mahlatini has its own Honey Money, a service that allows friends and family to contribute to the overall cost of your trip or room upgrades, hot air balloon rides or massages. Find out more about honeymoon gift lists.
4. Upgrade your transfers
Rather than getting a regular taxi or minibus from the airport to your hotel, it's often possible to upgrade to a limousine or even a speedboat. On the Caribbean island of St Lucia, you can book a helicopter transfer – a spectacular introduction to this beautiful island, it's also much faster than by road. Prices from US$200. Find out how to get a honeymoon upgrade.
5. Book a special room
Most hotels have different categories of rooms – you could upgrade to a suite, for example – but some have rooms that are truly special and worth considering for a honeymoon. Sunvil Discovery's Rachel Jelley recommends honeymooners stay at The Treehotel in Swedish Lapland where they can choose to stay in The Cabin, a romantic room with uninterrupted views through the trees.
6. Don't stay in one place
A two-centre honeymoon means you get the most out of your destination, with even more memories to take home. A beach-plus-safari combination is popular in Africa, such as Tanzania and Zanzibar, or you could try island hopping in the Seychelles.
To see two different sides to the Seychelles, you could combine the luxurious Four Seasons Resort Seychelles on the main island of Mahé with a stay on the idyllic coral atoll of Desroches. Although just a 40-minute flight away, these are worlds apart. You can even get married on one island and honeymoon on the other.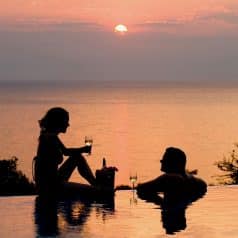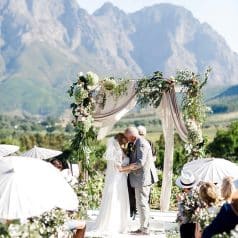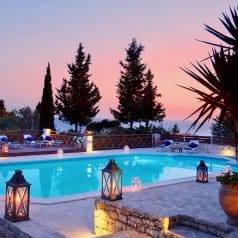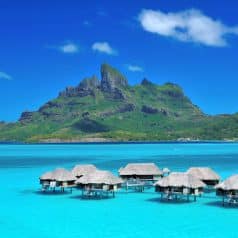 7. Get the combination right
If you are planning a two-centre honeymoon, take advice on the best way to take it. Alison Crabb, of Exsus Travel, says: "Many honeymooners book an adventure / relaxation combo such as safari and beach and leave the relaxation slice until the end.
"Our advice is to try and organise some relaxation time first to combat post-wedding exhaustion. Heading off on safari is a magical thing to do on honeymoon but alarm calls and frighteningly early starts are the last thing we'd recommend for newlyweds in need of some R&R: do the tropical beach first and be fully charged and alert for your days in the bush."
Try these classic South Africa and Mauritius combinations.
8. Let the hotel know
If your hotel staff know you are on honeymoon, there will usually be a request put in on your behalf to upgrade you to a better room or suite if available. Five-star hotels usually put flowers, a bottle of champagne or chocolates in the room on your arrival and may offer extras such as a complimentary private candlelit dinner.
Even lower grade hotels, such the new wave of boutique B&Bs or privately owned small hotels will also try to add an extra touch if they have some imagination and care. It's worth asking what they might do when you are thinking of booking, to gauge their reaction.
9. Set them a challenge
Ask your hotel or tour operator what's the most romantic thing they can arrange for you. You'll be surprised at the lengths many will go to when it comes to romance, for a price of course.
At Anse Chastanet in St Lucia, couples can have the entire beach to yourselves for the Ultimate Private Castaway dinner.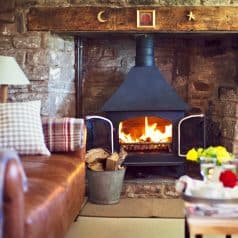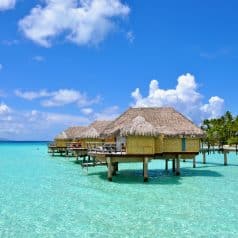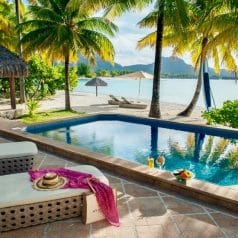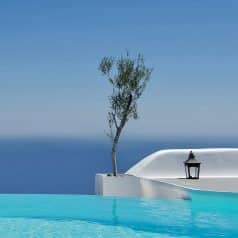 10. Don't overdo it
It's easy to plan too much for a once-in-a-lifetime trip. Nick Pulley, from Selective Asia, says: "Take your time. For honeymooners wanting to see a lot of their chosen destination, there is a temptation to move too fast. Remember you'll be exhausted after the build up to the wedding and the big day itself, not to mention the jet lag, so be sure to build in extra days 'at leisure' in your first few destinations to allow you to recover and soak up all that has taken place over the past days and weeks."
11. Book a first night restaurant
Patrick Millar of Kirker Holidays says: "Don't forget to book a table for a romantic dinner together, especially for your first night away. It is a simple but essential element of the perfect honeymoon – many top restaurants in major cities such as Paris and Venice are fully booked weeks ahead. Our concierge will recommend the perfect restaurant and make your table reservations in advance."
12. Get a partial upgrade
Everybody would like to fly business and stay in the best suite. But if your budget doesn't stretch that far, try a partial upgrade. James Bell, of Turquoise Holidays, suggests: "Upgrade your flight for one leg or one sector – such as London to Dubai with Emirates. Prices are more reasonable than you might think.
"At hotels, stay in the best room at a more affordable hotel rather than a basic room in a more expensive hotel. If you can't afford the best room for all your stay, upgrade for the last night or two to a special suite or overwater bungalow or suite. We feature a number of safari lodges that offer exciting sleep outs such as Loisaba in Kenya".
13. Do something unforgettable
There is no better time than your honeymoon to try something unforgettable like swimming with dolphins. Mark Boulle of Beachcomber Tours says, "If you are honeymooning in Mauritius you can swim with a pod of wild dolphins which have made Tamarin Bay, on the west coast of Mauritius, their home. It really is a once in a lifetime experience."
14. Be blessed
If you're taking a cruise, you may find that the ship can arrange a wedding blessing on board. Fay McCormack, of the tall ship cruise company Star Clippers, says: "If you notify us in advance we will put flowers and champagne in the cabin for honeymooners, and can even arrange a romantic deck top marriage blessing by the captain, in the presence of uniformed officers, with the backdrop of a stunning Mediterranean sunset."
Sophie Cahill, of Inspiring Travel Company, recommends you celebrate your union in style at Oberoi Amarvilas in Agra. "Each room boasts views to the world's most iconic symbol of love – the Taj Mahal," she says. "Add sparkle to this unique stay further with a Hindu blessing ceremony within the hotel's opulent grounds. A Hindu priest will bless you with holy prayers and garlands whilst you are dressed in traditional Indian attire."
15. Book a couples spa treatment
Even if you're not spa fanatics, it's worth venturing to your hotel spa (assuming it has one). Spas have come on leaps and bounds over the past few years, often with couple's treatments such as a side by side massage followed by a petal strewn bath for two. Some hotels have private couples suites where you can enjoy champagne and have plenty of time and space to relax around treatments. I love the Spa Lodges at The Gilpin in the Lake District – each has an outdoor hydrotherapy hot tub and sauna as well as a rainmaker shower, steam room and area for in-lodge treatments.
Last updated: 11 April 2022