The Best Luxury Honeymoons

By Jane Anderson, Editor of 101 Honeymoons
What is your idea of luxury? The word can mean very different things to different couples. For some it's the privilege of exploring somewhere exotic or doing something adventurous and off the radar of our everyday lives. For others it's the exclusivity of a private island or a famous hotel, with high levels of pampering, gourmet cuisine, private butlers and a cool spa. For a growing numbers of couples, it's the allure of being left alone, or the feeling of being somewhere authentic.
Here's my pick of the best in luxury honeymoons – however you interpret the word.
Private Islands
Many couples aspire to the idea of a honeymoon on a private island – even if they actually want a true Robinson Crusoe experience. After all, you also want the benefits of hotel luxuries and attentive service, don't you. For the ultimate in wow factor, Sir Richard Branson's Necker Island in the British Virgin Islands is a fine compromise. Although it's very expensive to rent the whole island, you can book a room for a one of its Celebration Weeks which are held several times each year.
The Indian Ocean is well known for its myriad private islands. And the Seychelles is one of the most sought after with top private island resorts including North Island or Fregate Island Private. North Island is where the royal couple Kate and William went for their honeymoon. For a desert island experience at an affordable price, I recommend Denis Private Island or Desroches Island.
The Maldives is well known for its luxurious private islands. The government has dictated that each tourist resort is built on a separate island, away from inhabited islands, thus ensuring that every visitor gets to experience the feeling of being cast in splendid isolation. You can keep the costs down in the Maldives with these all-inclusive resorts and budget resorts – but still feel you have your own private island.
Head around the other side of the world, where The Cook Islands are made up of 15 pristine islands scattered over two million square kilometres of the Pacific Ocean with stunning private retreats such as Aitutaki.
Also in the South Pacific, Tahiti has a French twist and retains the beauty captured in the paintings of Paul Gaughan. Taking a cruise around the 118 islands and atolls is popular with honeymooners, while the most romantic retreats include Le Taha'a, which has overwater suites and beachfront villas with private plunge pool.
Pampering at Five-Star Resorts
Five-star luxury has risen to new heights with hotels competing to be the most innovative in ways you hadn't even imagined. Jade Mountain is one of those incredible resorts that will always take your breath away for its architecture, setting and service, perched above Anse Chastanet in St Lucia, with views of the Pitons.
For a one-off treat, Ananda in the Himalayas is unforgettable, plus you will return rejuvenated with all the indulgent wellness programmes.
If it's Europe you're after, Borgo Egnazia in Puglia, in the south of Italy, is a proper five-star indulgent hotel with a memorable spa and gourmet dining. See more of my recommended honeymoons in Italy.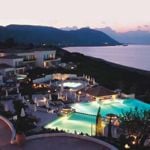 Short Haul Luxury
It might be cool to go to the other side of the world on honeymoon, but don't forget that Europe is home to some of the most sought-after luxury hotels in the world. Add to that, many places such as the Algarve and Mallorca, that were once better known for their mass market tourism, have had a renaissance of cool with new five-star resorts, gourmet cuisine and a revival of local culture.
Croatia is fast becoming an affordable rival to St Tropez with its fabulous Riviera and beautiful islands. If you prefer an old school classic, the glamour of Capri is hard to beat, as is Santorini and the Cyclades.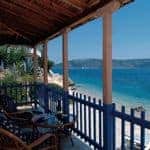 Being Left Alone
At Laluna on the Caribbean island of Grenada, honeymooners stay in secluded hillside cottages, emerging only when they want a drink at the barefoot bar or a swim in the sea. It has the soul of Bali without the distance.
If you like to keep travel costs down but the luxury up, then hiring a swanky country cottage in a beautiful part of the UK such as the Yorkshire Dales or Cornwall, is a great way of keeping it intimate.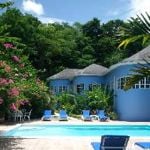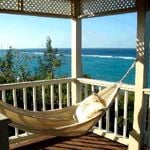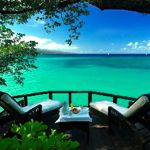 Authenticity
In a world where there's a McDonald's on every corner and a homogenized feel, often luxury is in finding an authentic  hideaway. The Caribbean is full of small hotels, B&Bs and lodges that are family-run and full of local bonhomie and insider tips on what to see and do off the tourist trail. Essence of the Caribbean will seek these out for you, as does Essential Detail.
Jamaica Inn, one of the oldest hotels on Jamaica, began in the 1950s and is one of the most authentically Caribbean five-stars in the region. Noel Coward and Ian Fleming were fans.
Closer to home, the island of Madeira remains unspoilt and if you stay in a Quinta, – an old Madeiran manor house now converted into a boutique hotel, you'll discover the authentic side to this Portuguese island.
Morocco always delivers much in terms of authenticity and you can do it in style with Lawrence of Morocco.
For an authentic honeymoon at home, The Cary Arms combines five-star service and style with a genuine Devon seaside feel. If the weather's good, I couldn't think of a better honeymoon.

Luxury Experiences and Adventure
An exclusive safari is hard to beat when it comes to luxurious adventures. Botswana is the Rolls-Royce of the wild, home to the Okavango Delta and some spectacular camps including Zarafa Camp  in the beautiful Okavango Delta where you can view big game from a dugout canoe.
The vast dunes and endless deserts of Namibia and its Skeleton Coast is another high-end adventure, as is a trip to relatively undiscovered Mozambique which combines wildlife and beach.
India remains one of those must do experiences and doing it in luxury on honeymoon is always memorable.
For an adventure in nature, Costa Rica will deliver with its lush rainforest, awesome surf beaches, volcanic craters and green lakes.
Don't forget that a romantic train journey can be one of the most indulgent honeymoon experiences around. Names like the Orient-Express conjure up romance.
Having the freedom of the open road is one of life's great indulgences, and America is the iconic place to take an iconic drive. Think California's Big Sur or Route 66.
But speaking of iconic, New Zealand will always clinch it for adventurous honeymooners. Where else can you heli-hike vast glaciers, horse-ride across the bush, swim in hot springs and cruise the Milford Sound?
Last updated: 19 December 2016