Private Island Honeymoons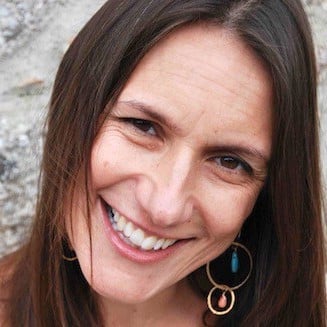 By Jane Anderson, Editor
There's something incredibly civilised about having an island of one's own. They say an Englishman's home is his castle, but why stop at mere bricks and mortar when you can have your own exclusive private island? This may be the territory of the truly rich and famous, yet there are options that are more affordable for honeymooners. And, of course, some very expensive ones. See more luxury honeymoon ideas.
Cayo Espanto, Belize
Cayo Espanto lies three miles from San Pedro in the calm waters of the Western Caribbean off the coast of Belize and looks every bit a millionaire's castaway playground. There are five casas (houses) which between them sleep up to 14 people. Gaze out over the sea from the breezy upstairs bedroom at Casa Estrella with its hardwood floors and Yves De Lorme sheets. Bone-fishing is hot here or guests can while away the hours on private snorkelling trips, waterskiing, remote picnics or private plane charter excursions.
Sindabezi Island Camp, Zambia
Just upstream from the mighty Victoria Falls in the Zambezi River lies Sindabezi Island Camp, the only bush camp in the area with exclusive use. Five open-fronted thatched chalets dotted along the island's shores sleep up to 10 people. With incredible views of the flood plains of this vast African river with its hippos and crocs, there is bird watching, fishing, game viewing, canoeing, boating and picnics to be had. Flights over the Falls, elephant back safaris and white-water rafting are other delights. Come nightfall, the electricity-free camp takes a step back in time with wood fires, hurricane lamps, hot bucket showers and dinner under the stars. Booking direct, Sindabezi Island costs US$355 per person per night inclusive of all meals, bar and inclusive activities. Find more honeymoons in Zambia.

Isle des deux Cocos, Mauritius
Languishing in the Blue Bay Maritime National Park off the South East coast of Mauritius is the tiny Isle des deux Cocos. A pearly white sand beach and turquoise lagoon grace the north side while the south is open to prevailing winds. Among the casuarinas trees lies the 'Follies'. Built over 100 years ago by Sir Hesketh Bell, one of the first British governors to Mauritius (1912-1924), this was the place for many a wild party at beginning of the 20th century. It comes with a housekeeper, valet and cook plus a luxury launch and skipper at your disposal. It can also be transformed into a magical wedding venue, candlelit by night. Isle des deux Cocos costs €3,200 per night for four people, full board with chef and boat. Find more honeymoons in the Indian Ocean.
Vamizi, Mozambique
Opened in 2005, 10 sympathetically built beach houses make up Vamizi Island Lodge on the northern side of its own island in Mozambique. With makuti (palm) thatch roofs, each has its own large living room, breezy veranda, spectacular bathroom with a solid slab of marble forming the wall or the shower and hand-carved screens evocative of a Zanzibar palace. Bedrooms have four-poster beds draped in natural muslin mosquito nets. Samango monkeys play in the trees and prowl the glades hunting the land crabs. Vamizi costs from £59,000 for up to 24 people including all meals, soft drinks, local beer and house wine, daily laundry, shore based snorkelling and fishing, sea kayaking, birding, walking trails, beach picnics, dhow sailing, turtle and whale watching.

Dhoni Mighili, Maldives
Sister hotel to Huvafen Fushi, Dhoni Mighili has just six beach bungalows with outdoor waterfall showers, each partnered by its very own air-conditioned dhoni, a handcrafted Maldivian sailboat. Sunset fishing and deserted island snorkelling are just some of the pursuits as you sail the Ari Atoll. With decadent daybeds on the bow that convert to a sensual dinner setting under the star thanks to your Thakuru (butler), inside, the cabin has a king-sized bed and Philippe Starck fitted bathroom. Back on dry land, the island has a capsule spa with a traditional Maldivian resting shelter and indoor treatment suite with juice bar.

Musha Cay, Bahamas
With over 700 island and cays, the Bahamas is a well known private island mecca. Johnny Depp and Nicholas Cage both have their own islands there. Musha Cay at Copperfield Bay in the Exuma Cays of the Bahamas is owned by master illusionist David Copperfield. The man who made the Statue of Liberty appear to vanish bought this cluster of four islands for US$50 million. One of the islands is a private resort that he rents for up to US$300,000 a week and the other islands serve as buffers to keep prying eyes away from celebrity guests.
Little Eden Cay, Nicaragua
Head to Nicaragua and add on a couple of nights on the 26 acre coral cay of Little Eden Cay just off the Caribbean coast of the country. Perfect for couples seeking exclusive seclusion, Sunset Villa has everything from matching his and hers bathrooms to gourmet chef and butler on tap. Incredible fishing and diving are the main pastimes.
Taprobane Island, Sri Lanka
The extraordinary octagonal villa on Taprobane Island was built in the 1920s by the eccentric Count de Mauny-Talyande and has subsequently been home to various luminaries including novelist Paul Bowles who wrote The Spider House here. Set just 100m from the shores of Weligama Bay, it is only accessible to guests by wading through the knee-deep water or on an elephant or sedan chair. Its 2.5 acres has five en-suite bedrooms and a stunning infinity pool. A staff of six cater to your every whim. See a full range of honeymoons in Sri Lanka.