Your complete honeymoon guide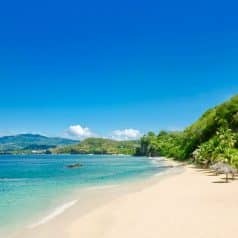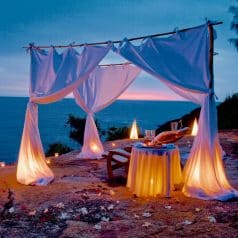 By Lizzie Rivera
Before you head off on honeymoon, read our comprehensive checklist to all the things you need to consider. You can also see our guide to changing the name on your passport.
Travel insurance
Whether you are honeymooning in the UK or abroad you need travel insurance. If you already have annual travel insurance make sure that it covers your chosen destination and any activities you plan to do – skiing, white water rafting or scuba diving are not covered by all policies. You may also want to take out adequate travel insurance for precious new items such as wedding rings.
Buying insurance online is usually cheaper than buying cover from your travel operator or tour company. Try Travelsupermarket.com to compare prices of more than 30 insurers – just make sure the small print covers all your needs.
If you're planning to hire a car, you'll obviously require insurance. Most car hire policies now include 'free' insurance in the price of the car, but hire companies will try to persuade you to buy expensive 'top-up' insurance when you collect your car and charge sky high prices for the slightest damage.
insurance4carhire.com offers insurance against excess charges. Its Annual European Excess Insurance for spouses starts at £79 and gives you £5,000 of excess cover on vehicle damage and theft, as well as any damage to windows and tyres.
Health
If you are honeymooning within the EU or Switzerland you should both carry a European Health Insurance Card (EHIC), which has replaced the old E111. These small cards will cover the majority of medical costs – without one, you could face large charges from your insurance company in the event of an emergency. All EU citizens are entitled to a card and they are free to apply for. Applying online or by phone (0845 606 2030) will get you a card within a week – by post will take up to three weeks to arrive.
If you plan to travel long haul, make an appointment with your GP to discuss vaccinations and/or anti-malarial drugs. Any previous vaccinations will be shown on your medical records, allowing the travel nurse to give you advice on appropriate immunisations for your destination.
Some jabs can be expensive, and 'recommended' rather than 'vital', so weigh up your options. The costly rabies vaccination, for example, is probably not worth splashing out on if you are going to stay at a five-star resort or at a city hotel, but is worth considering if you are planning on trekking through the Amazon.
Make sure that the travel nurse gives you a record card of your vaccinations, and includes their validity period – it could be vital medical information in an emergency, and when it comes to your next trip, you'll easily be able to see which of your injections require a booster, and remember what you are protected against. Always carry a record with you.
Anti-malarial options also vary greatly; your travel nurse should be able to advise on which will be the most suitable for you. Some are more expensive than others, some need to be taken before you leave, others after you return, some can be bought over the counter, others need a prescription.
The most common drugs are Chloroquine and Proguanil, which can both be purchased from chemists. If you want to keep costs to a minimum, consider a supermarket pharmacy such as Tesco – but only after consultation with your doctor or travel nurse.
Fit For Travel and the National Health Travel Network both have comprehensive malaria advice, as well as information on other vaccinations. Wherever you travel, you should always carry a basic first aid kit. Netdoctor is also great for travel advice.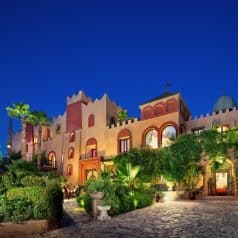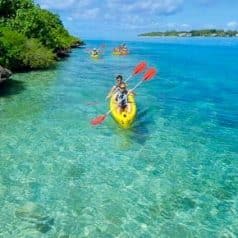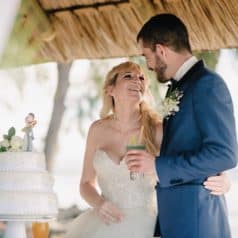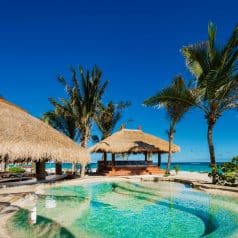 Visas
Check with your tour operator or the Foreign and Commonwealth Office (0845 850 2829) if you need a visa to travel. Many destinations outside Europe require a valid visa before you arrive at the border – this includes India, China, Vietnam and Russia – while others will grant you a visa on arrival (such as UAE and Egypt).
Depending on the country, you may both have to apply for a visa in person at the relevant embassy in London: the trick is to get there early to avoid long queues. Others will allow you to apply by post but this will require sending your passports (always by Recorded Delivery) so if you are changing your name or either of you have to reapply for your passport, you'll need to allow plenty of time.
If you want to avoid queuing, or live a long way from London, consider using a specialist visa agency such as Travcour (020 7223 5295). It will deal with your visa application, and allow you to track the progress of your application online.
Note the recent changes in procedure for gaining entry to the USA: British citizens must now register online with the Visa Waiver Programme, which allows 90 days in the country visa-free. You must authorise your details via the Electronic System for Travel Authorisation (ESTA) at least 72 hours before you travel.
Honeymoon money
The best deals for buying foreign currency are to be found online; if you have booked your honeymoon far in advance you have the opportunity to watch the markets and buy when the most favourable rates are offered. Buying currency at the airport will leave you seriously out of pocket rate-wise, while withdrawing cash at ATMs abroad can incur large charges from your bank.
Travelex allows you to book and pay for currency online, avoiding the usual 1.5% commission charge. You can pick up your money at the airport or have it delivered to your door, but it is only free for orders of more than £500. You can also get commission-free travel money from Sainsbury's Bank – you can have it delivered to your door, or collect it in store.
You can order currency commission free from the Post Office online, guaranteeing next day delivery for orders placed before 3pm. They also have weekly deals on specific currencies, so it is an idea to keep an eye out for even better rates.
If you plan to use your card abroad, tell your bank that you are going to be out of the country. If not, you risk having your card blocked to protect you (sudden withdrawals abroad will flash up as potentially fraudulent) and risk not being able to gain access to your account.
If you'd prefer to use a card regularly when you are away, consider a pre-paid card. With these, you load your cash on before you leave, and then use them like a debit card in shops and restaurants. If you lose the card, for a small fee of around £10, most providers will replace the card – and its funds.
Try the Travelex Cash Passport, which gives you free cash withdrawals, and allows you to top up your card free of charge online, by phone and in stores. If the card goes unused for 12 months it will charge £2 a month, so be aware of cancelling it if you stay put for a while.
The Post Office Travel Money Card is also a good bet, though it will charge €2 for withdrawing cash. Also be wary of using the card in countries with a different currency to that which you initially loaded the card with – there can be fees involved. Always check the small print of the conditions.
For countries with closed currencies, it is best to take cash in US$ to exchange once you arrive – dollars are generally accepted as a universal currency.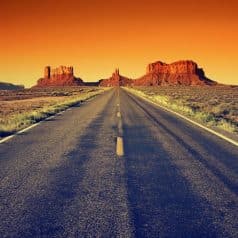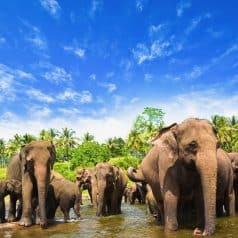 Mobile phones abroad
You have the perfect excuse to not take your mobiles on honeymoon, but you may wish to keep them for emergencies (or to see the pictures people will inevitably upload of your wedding).
You are likely to face significant charges for using the internet, you will pay each time your mobile downloads data (including emails), so turn off data-roaming and use local WiFi wherever possible.
On most call plans, it is free to receive text messages abroad, but to send texts and make and receive calls, your phone operator will charge. Most networks now offer bundle packages allowing you to receive calls for free, or to make calls at lower rates for a small fee. Similarly, networks are offering bundles or introducing limits on the amount of data you can download, meaning that there is a maximum charge you will face.
If either of you have a new handset, or have not travelled with your phone before, check that your phone is registered to use abroad by calling your network supplier. Ask about your best options for travel.
Airport check-in
Don't think you'll be able to charm check-in staff into giving you an upgrade. It's much better to check in online to get the seats you want and cut down on queuing at the airport. Most airlines now allow you to check in online up to 24 hours before departure. If you are checking bags you will still need to queue at the "fast" bag drop, but at least you'll be secure in the knowledge that you have reserved seats.
Luggage
Make sure you know your exact luggage allowance for your flight – airlines are no more lenient with honeymoon couples for weight limits on carry-on bags and when enforcing excess baggage charges for checked bags.
Most airlines, including Virgin and BA, allow one bag each of up to 23kg, to comply with health and safety laws. Budget airlines vary in weight limits – Easyjet allows 20kg spread between three cases for two passengers; Ryanair offers the choice between 15kg or 20kg and up to two bags each.
Most budget airlines also have a strict limit on hand luggage, allowing you to only take one piece of baggage (inclusive of a handbag) onto the aircraft, with precise restrictions. For ­­example, Easyjet allows hand luggage 56 x 45 x 25cm (note: if you are combining your wedding and honeymoon your wedding dress counts as one piece), with no limit on weight. Ryanair allows a bag 55 x 40 x 20cm, but only up to 10kg.
Travelling with hand luggage only can be fantastic for saving time – no waiting around for your luggage at the other end. Remember, though, the restrictions on liquids; bottles can be no larger than 100ml, so think about buying essentials – especially big bottles of sun cream – once you get through security. Or pack them securely in your checked luggage.
Airport parking
Options abound for leaving your car at the airport when you go on your honeymoon, and prices can vary greatly.
Booking airport parking well in advance of your travel can save you up to 60% on parking fees both on and off site. The Simply Parking comparison site checks prices at 23 UK airports within seconds, finding you the best deal for your chosen departure airport. Blue Dog Parking is also a good site for reference.
If you want to make the start of your honeymoon hassle-free, Meet-and-Greet valet parking is also a good option – a valet parker meets you at the airport, and delivers it to arrivals when your return flight lands. Be sure to ask exactly where your car will be parked, though, and check the mileage when you arrive at the airport – valet parking companies have been known to keep cars at unsecure locations, many miles from the airport.
Do consider booking a room at an airport hotel the night before your flight, especially if you are honeymooning for two weeks or longer – even more so if you have an early check-in time – as most will qualify you for complimentary parking for up to 15 days.
Simply Hotels is a useful website specialising in airport hotels. We found a double room in an unnamed 4* hotel, with 15 days free parking, for £89 in July, while parking for the same dates off-site was £76.90 and a Meet-and-Greet was £68.65 – not a great deal of difference.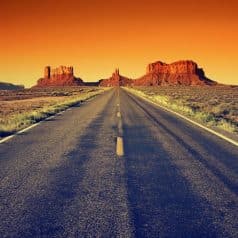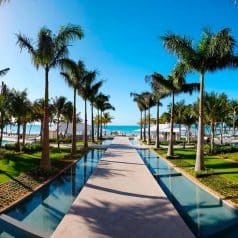 Driving abroad
If you are planning on taking your car on a honeymoon road-trip, make sure that your breakdown cover is both up to date and covers you for wherever you are travelling. If you have taken your partner's name, make sure your insurers are aware of this.
Be sure to carry all of the relevant documents for your car with you – vehicle registration, insurance documents and both parts of your driving licence for both drivers. If you have changed your name on your passport, you will need to change your name on your driving licence too.
If you are driving a company car, you'll also need a letter of consent from your employer qualifying you to drive abroad. You may also need an international driving permit.
The majority of countries require you to travel with a safety kit on board – a red triangle, first aid kit, reflective vests for each passenger and a set of spare bulbs and the know-how to fit them. Full rules vary, so check before you travel; the AA.com has full advice for driving abroad, according to country.
In Spain, for instance, drivers wearing glasses must carry a spare pair, while in Germany, your first aid kit must include a pair of surgical gloves. Check your tyres too, especially if you are travelling in winter and there is likely to be snow on the roads. In Austria, for example, you are required by law to have winter tyres between 1 November and 15 April, while in France you must have snow chains where road signs dictate.
You'll always require a GB sticker too – pick one up at the ferry port – and always remember that speed limits will be in kilometres per hour.
Telling people you are on honeymoon
If you need any prompting to talk about your wedding to anybody that will listen, let this be it. If hotel staff and travel companies know that you are on your honeymoon you might be in for extra treats such as flowers in your room, upgrades, sunset cruises, etc.
If you're lucky, friends will be in the know about how to make your honeymoon feel extra-special and pre-book you a bottle of bubbly for your flight or to greet you on arrival at your hotel. But, if you don't want to drop hints why not book a lovely surprise for your partner that you can both enjoy? Virgin Atlantic offer all types of extras onboard flights, including delivering champagne, chocolates and a personalised gift card at 30,000 ft.
Buying your honeymoon wardrobe
Pack in advance and plan your wardrobe, especially if you're doing a two or three destination honeymoon that might involve city/beach/safari/ski.
You may find you are looking for the perfect honeymoon wardrobe out of season and while the high street may not have a lot to offer there are an abundance of lovely sites. For a drop dead gorgeous bikini, Simplybeach, Beachtomato and Swimhut offer great options. Heidi Klien is brilliant for swimwear and summer holiday clothes, while Rosi Farrow's Beachcafe provides beach holiday wardrobes for him and her. For high-end luxury resort collections visit Clickini and for that  traditional 'going away outfit' check out Very.
Spa days or getaways before the wedding
Even for the most organised of couples, the lead up to the wedding can be stressful so it may be a good idea to get away for a couple of days. Booking a spa weekend a couple of weeks before the big day allows you time to relax and mull over final details. Use it as an opportunity to have some time with your fiancé where you are not discussing who is sitting next to who, or to have quality time with friends.
For deals on five-star pampering across Europe take a look at Spabreaks or Spaseekers. Wahanda focusses on beauty as well as health – handy for eyelash and eyebrow treatments, for example. It also offers 'MobDeals' where a large number of buyers brings the price down. ineedpampering offers bridal spa packages, and the therapists at One Spa in Edinburgh will find out your needs and preferences to customise a spa break for you – each programme includes the added luxury of a guest room in the Sheraton Grand Hotel & Spa.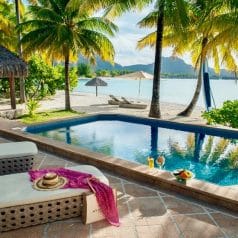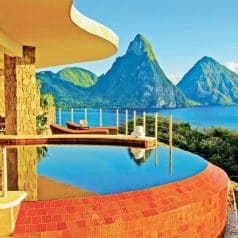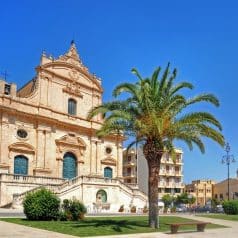 First night hotels
Gone are the days where you shoot off straight for your honeymoon – due to airline schedules, some destinations can only be reached on certain days, but that needn't mean you shouldn't spend your wedding night in style.
If your wedding is on a Saturday but the flight is not till the Monday, take the opportunity to book a romantic first night or two in the UK or even in an exciting city like Amsterdam or Paris that has great flight connections; this could work in your favour if you're travelling somewhere like the French Caribbean. If your venue doesn't have the option of overnight accommodation, plenty of hotels do – for a unique, boutique and intimate feel have a look at the options on Mr & Mrs Smith, or for worldwide romantic retreats check out Room For Romance. Finally, Romantic Retreats provide a hand-picked selection of romantic hotels and luxury cottages in the UK.
Booking a decent hotel near Gatwick or Heathrow
For early morning flights, or if you live a long way from the airport, it might be worth kick-starting your honeymoon with a night in a hotel near to the airport.
Some offer 14-day parking options which could also provide the answer for your car parking dilemma. See Jane's guide to the best honeymoon hotels near Gatwick Airport and the best first-night honeymoon hotels near Heathrow.
Airport extras
Getting to the airport early can seem like a chore, but if you know what's on offer, getting there extra early can be the perfect way to relax into that honeymoon vibe. Whichever airport you are flying from, consider buying a pass for the airport lounge, which will allow you to get away from the crowds, recline in an armchair and enjoy complimentary snacks and drinks. Book with Holiday Extras; prices at Gatwick and Heathrow start from £16.
Of course you could always wile away time duty-free shopping or eating a meal, but at Heathrow Terminal 5 you also have the option of checking out the art gallery, treating yourselves to a treatment at the Be Relax Spa once you're through security and have nothing else to worry about (to book, call 020 8283 6387), or booking a next-generation Yotel cabin with an ensuite bathroom, free internet access and "techno wall" entertainment system; prices start from £25 for four hours.
Last updated: 5 July 2021